Ultra Pure Whey Protein/Chocolate
Nutra BioGenesis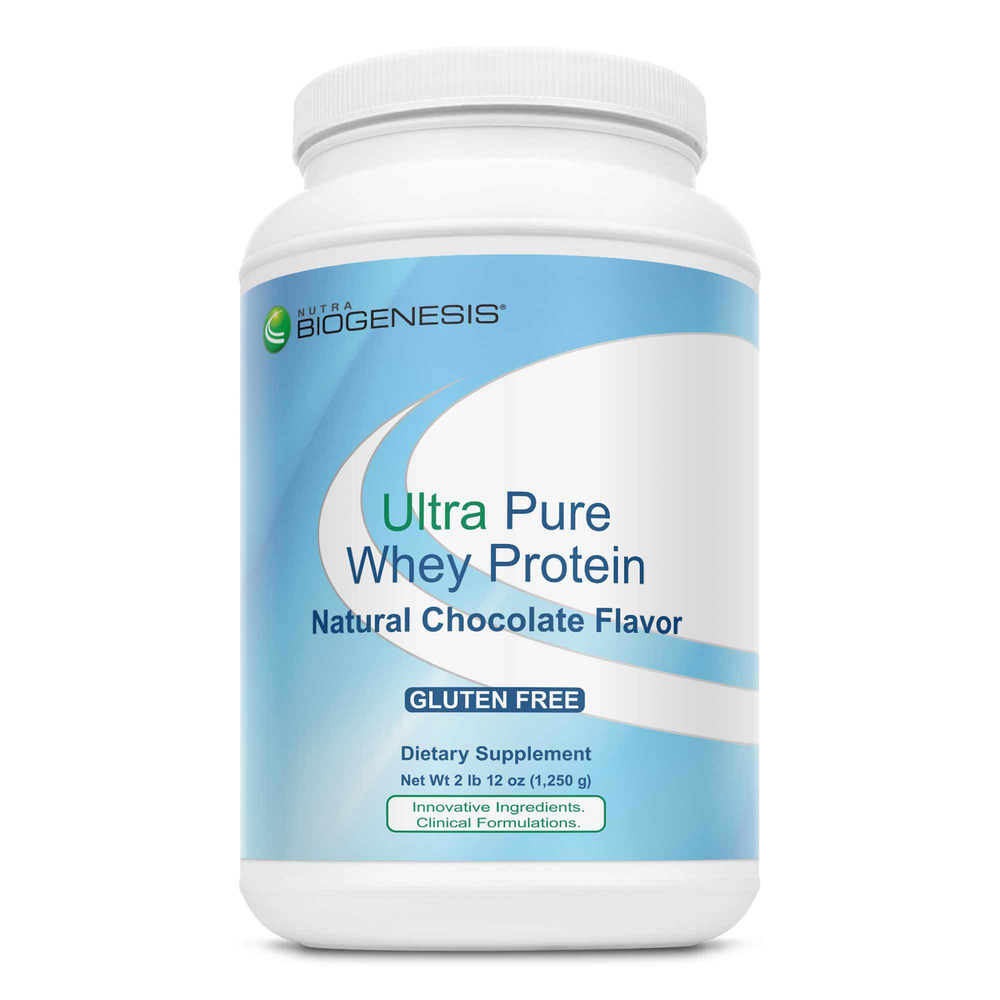 SKU: BI5-89249
Ultra Pure Whey Protein is a low-fat, low-carbohydrate source of whey protein, which has the highest biological value of any protein and supplies all essential and non-essential amino acids. Suitable for all ages, Ultra Pure Whey Protein is designed for individuals who want to increase protein intake. It also features naturally occurring immunoglobulins intended to provide nutritive support for healthy immune function.
Use only as directed. Mix 1 level scoop (29g) into 8-12 ounces of water or desired beverage 1-2 times daily or as directed by your healthcare practitioner. Keep tightly capped and store in a cool, dry place.
Serving Size: 1 Scoop (29g)
Amount Per Serving
Calories ... 110
Calories from Fat ... 20
Total Fat ... 2g
Cholesterol ... 45 g
Sodium ... 180mg
Total Carbohydrate ... 6g
Dietary Fiber ... 3g
Sugars ... 1.5g
Protein ... 17g
Thiamine ... 500mcg
(B-1) (from thiamine HCl)
Riboflavin ... 500mcg
(B-2)
Vitamin B-6 ... 490mcg
(from pyridoxine HCl)
Vitamin B-12 ... 2mcg
(from methylcobalamin)
Pantothenic Acid ... 3mg
(from calcium D-pantothenate)
Potassium ... 100mg
(from potassium chloride)
Other Ingredients: Whey protein concentrate (milk), cocoa powder, natural chocolate flavor, natural cream flavor (milk) with other natural flavors, xanthan gum, acacia gum, Himalayan rock salt, luo han guo concentrate, stevia (leaf extract).
Warning: Do not use if safety seal is broken or missing. Keep out of reach of children. Keep your licensed healthcare practitioner informed when using this product, especially if pregnant or nursing. Use this product as a food supplement only. Do not use for weight reduction.