Urinary Support Formula Liquid
Kan Herb Company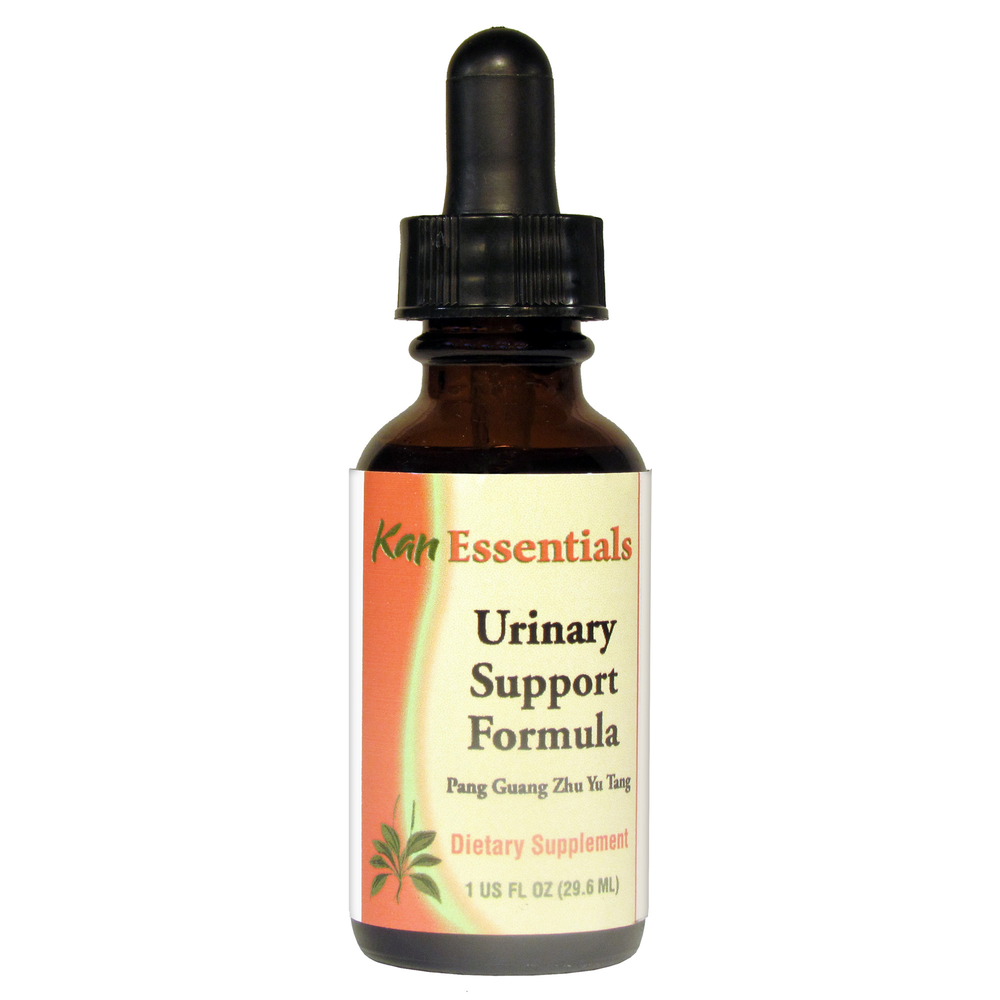 SKU: KA3E-VUS1
Functions:
This formula dispels Blood stasis in the Bladder.
Indications (Symptoms):
_Chronic impingement on Qi circulation in the Bladder wall
by Damp accumulation, that has progressed to complete Blood stasis
_Pain on palpation of the caudal abdomen
_Supports a healthy urinary tract and bladder function
Take 2-3 times daily:
1-10lbs - 5-10 drops
11-20lbs - 10-20 drops
21-35lbs - 1/2-1 dropperful
36-75lbs - 1-1 1/2 dropperful
76-100lbs - 1 1/2-2 dropperful
1 dropperful = 40drops
Pinyin Name
-Common Name

Wu yao
-Lindera tuber
Che qian cao
-Plantago herb
Shi wei
-Pyrrosia leaf
Dang gui wei
-Dong quai root tail
Pu huang
-Bulrush pollen
Chi shao
-Chinese red peony root
Yan hu suo
-Corydalis yanhusuo tuber
Chuan xiong
-Sichuan lovage rhizome
Mo yao
-Myrrh resin
Xiang fu
-Cyperus rhizome
Wang bu liu xing zi
-Vaccaria seed
Shake well before every use. Use only under the direct
supervision of a qualified health care practioner, seek
their advice if pregnant or nursing. Keep out of reach of
children. Keep tightly capped and out of direct sunlight.
Store at room temperature. Do not put dropper in mouth.
It looks like there are no similar
products available