Urinary Tract Tea
Wise Woman Herbals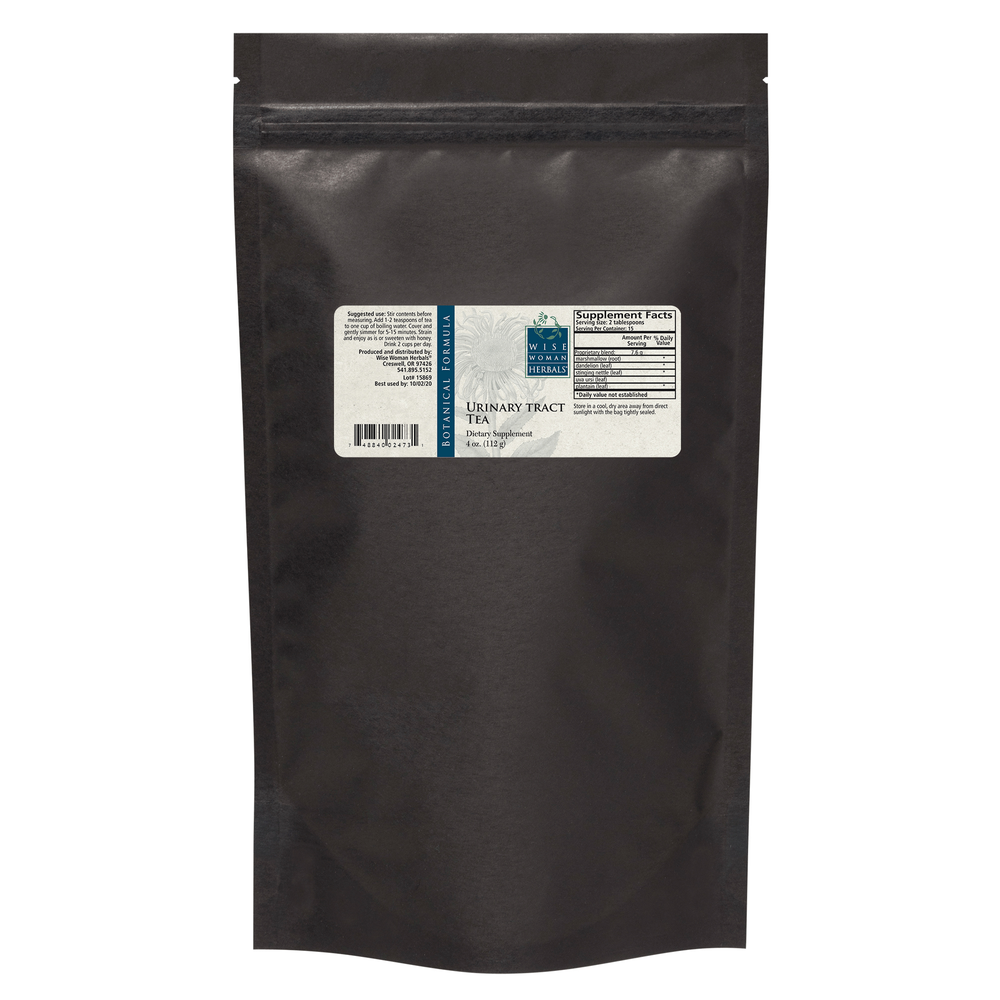 SKU: WWH-4URTE
Promotes normal healthy kidney and bladder function.
Stir contents before measuring. Add 1-2 teaspoons of tea to one cup boiling water. Cover and gently simmer 5-15 minutes. Strain and enjoy as is or sweeten with honey. Drink 2 cups per day.
Ingredients: Althaea officinalis (marshmallow), Taraxacum officinale (dandelion leaf), Urtica dioica (stinging nettle), Arctostaphylos uva-ursi (uva ursi), and Plantago spp. (plantain).
If symptoms persist for more than 48 hours and/or if there is a fever or pain indicating a kidney infection, seek advice from a qualified healthcare practitioner. Contraindicated in pregnancy.
It looks like there are no similar
products available