Usnea spp. - old mans beard
Wise Woman Herbals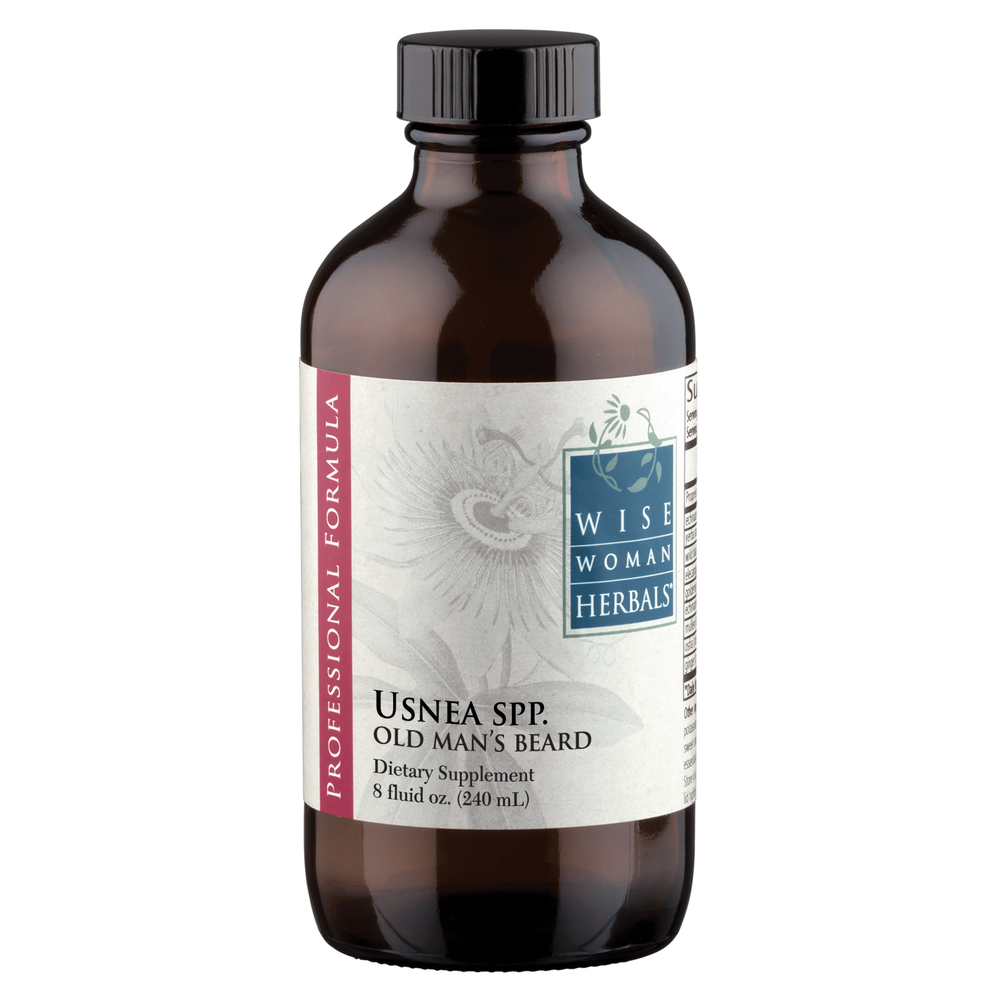 SKU: WWH-8usne
Usnea spp/Old mans beard 16oz is available by Wise Woman Herbals.
Liquid Extract
16 Fluid Oz.
SHAKE WELL.
The presence of particulate matter in this product is normal.
Add 20-60 drops to water, 1-4 times per day as a botanical supplement.
Usnea spp. (old mans beard) W dry lichen of in a base of organic alcohol and spring water
W = Wildcrafted
Herb strength: 1:3.66 dry
Organic alcohol: 77-82%
Consult a healthcare practitioner for proper use.