Urinary Tract Formula
Wise Woman Herbals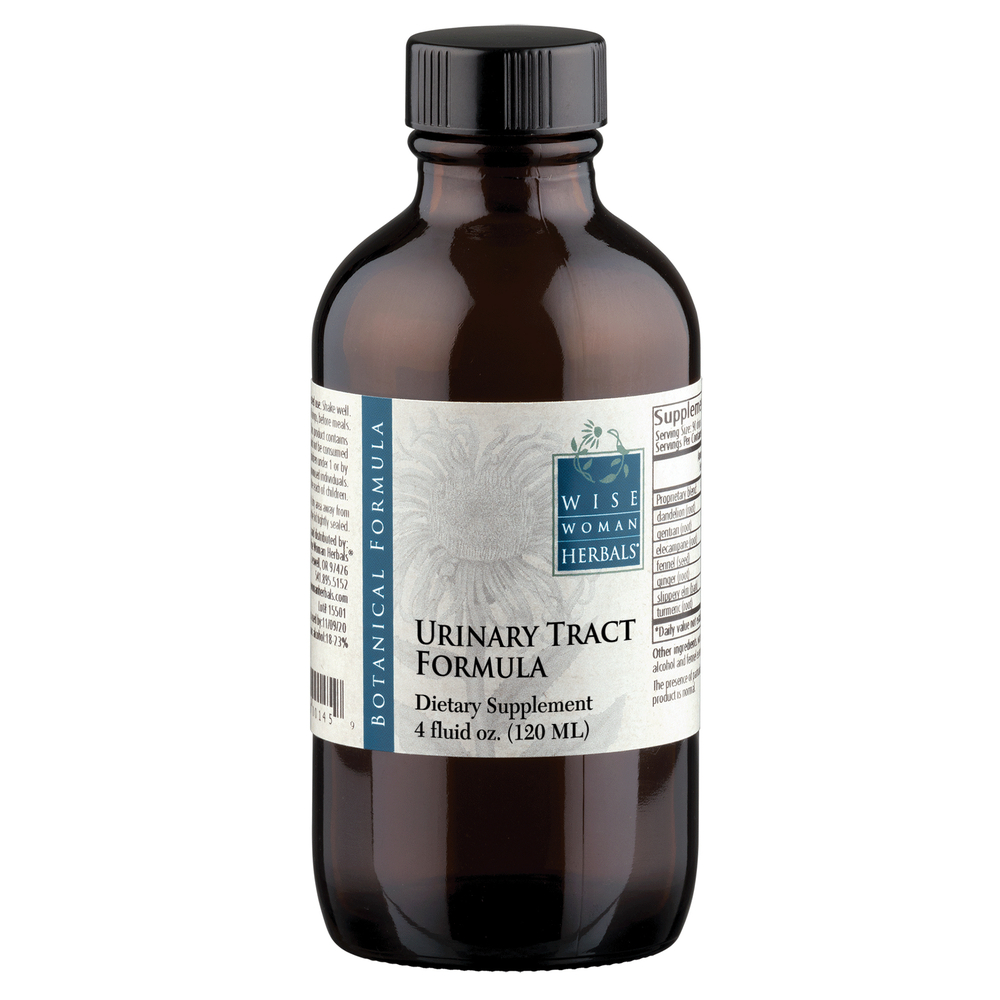 SKU: WWH-4UTCO
Supports healthy urinary tract function.


Suggested Use:
Take 30-60 drops 2-4 times a day.
Serving Size
: 60 Drops
Amount Per Serving
Proprietary Blend
... 3mL
Uva Ursi (Arctostaphylos uva.)
Echinacea (Echinace pur. & ang.)
Corn silk (Zea mays)
Old man's Beard (Usnea spp.)
Pellitory-of-the-wall (Parietaria off)
burdock (Arctium lap.)

Other Ingredients: Water, organic alcohol and vegetable glycerin.

Caution: Keep out of reach of children.

Store in a cool, dry area away from direct sunlight with the lid tightly sealed.