Velvet Antler Extract (VAE) 4500
BioProtein Technology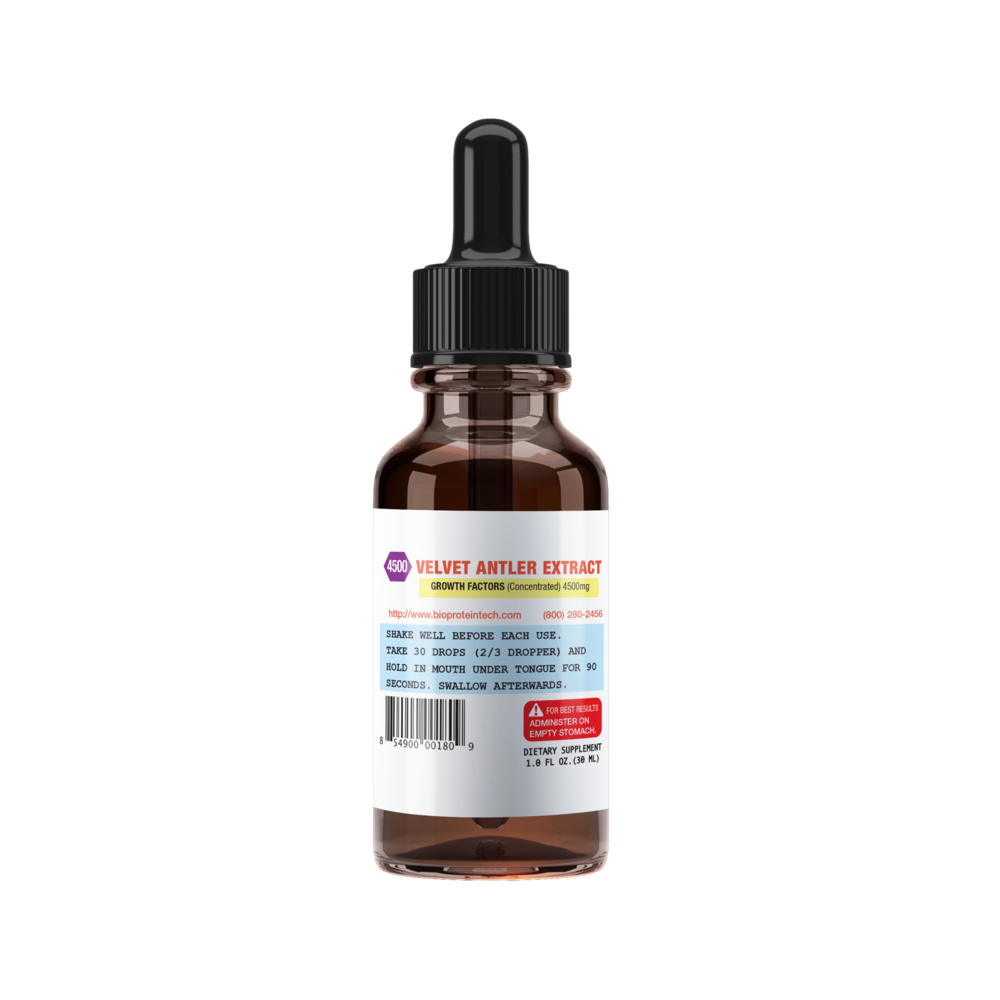 SKU: BIP-BPTVA150
Promotes anti-aging. Naturally supports healthy cell regeneration and repair.

VAE is a powerful hormone modulating and tissue rebuilding formula. This multifunctional formula balances hormones, shortens recovery times, increases bone density, and improves mood and cognition.

-Benefits of supplementation may include:
-Decreased recovery time from workouts and injuries
-Improved immune function
-Improved sleep
-Improved skin, hair and nail quality
-Reduced muscle soreness
SHAKE WELL BEFORE EACH USE. TAKE 30 DROPS (2/3 DROPPER) AND HOLD IN MOUTH UNDER TONGUE FOR 90 SECONDS. SWALLOW AFTERWARDS.
FOR BEST RESULTS ADMINISTER ON EMPTY STOMACH.
Serving Size: 30 Drops (2/3 dropper)
Amount Per Serving
Velvet Antler Extract ... 150mg
Other Ingredients: Purified water, 49% Organic Grape Alcohol
Warning: If you are pregnant or lactating, consult a health care practitioner before using.
Do not use if seal if broken or missing.
BioProtein Technology products are ergonomically designed for ease of use and the highest efficiency. All BioProtein Technology products are made with the highest quality ingredients in a state-of-the-art manufacturing facility right here in Tampa, FL. BioProtein Technology products products are contained in a special amber glass bottle, never plastic, to protect the liquid formula inside from outside contamination, heat, and even sunlight exposure. The two-piece dosing dropper (bulb and pipette) is specifically designed for accurate dosing measurements as well as 1 step separation for easy cleaning.