Valerian Nighttime™
Nature's Way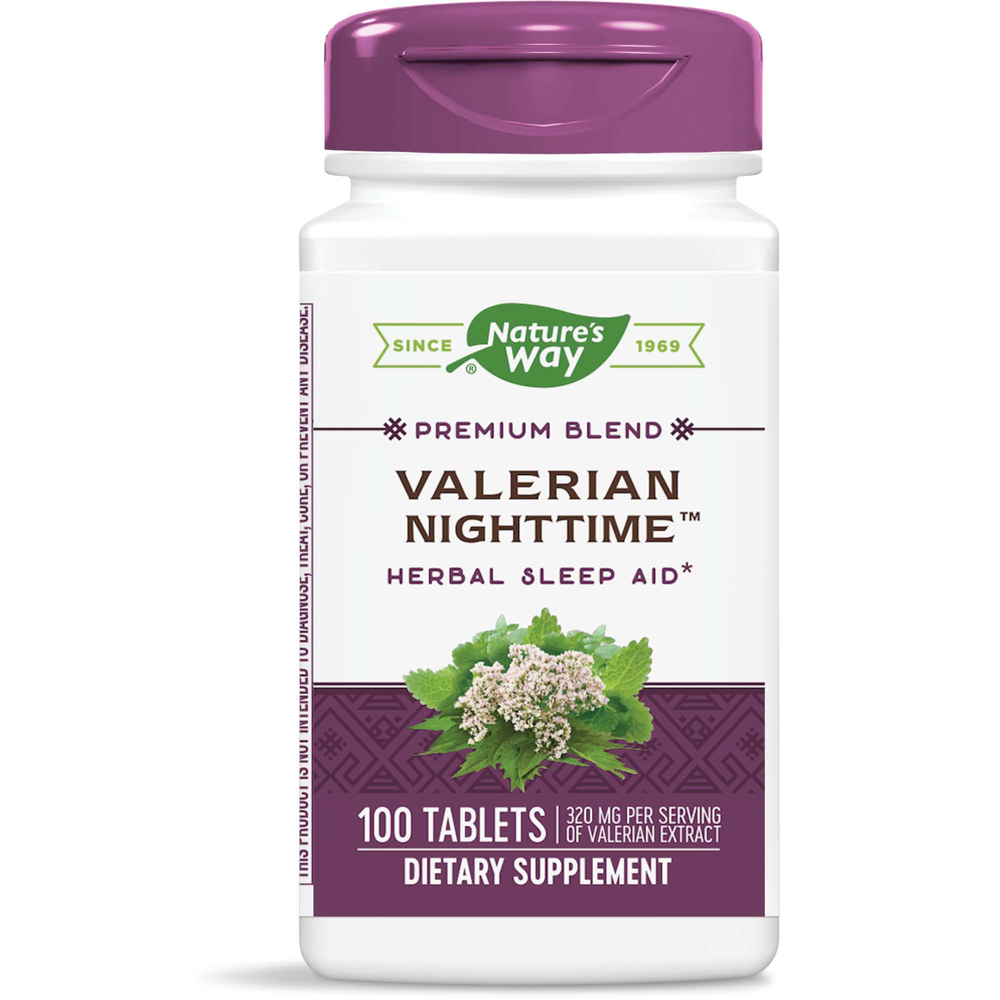 SKU: NW-6640
Valerian Nighttime is a blend of valerian and lemon balm extracts that promote restful sleep without the next day grogginess common with other sleep aids.
Odor Free: Our exclusive Dual Control coating protects active ingredients and locks out the pungent aroma of valerian.
Stomach Gentle: Lemon Balm in the formula helps soothe the stomach before bedtime.
Suggested Use:
Take 1-2 tablets one hour before bedtime. Up to 3 tablets may be taken.
Serving Size: 2 Tablets
Amount Per Serving
Valerian Extract … 329mg**
(root) (providing 0.2% Valerenic Avid (0.64mg))
Lemon Balm Extract … 160mg**
(leaf)
Other Ingredients: Dicalcium Phosphate, Modified Cellulose, Modified Cellulose Gum, Cellulose, Polyvinyl Alcohol, Stearic Acid, Polyethylene Glycol, Titanium Dioxide Color, Silica, Magnesium Silicate, Riboflavin Color, Carmine Color.
Warning: If sleeplessness persists continuously for more than 2 weeks, consult your doctor. Insomnia may be a symptom of a serious, underlying medical illness. Do not take this product if you are taking sedatives or tranquilizers without first consulting your doctor. Avoid alcohol and do not drive or operate machinery while taking this product.