Varicosin
Ecological Formulas/Cardiovascular Research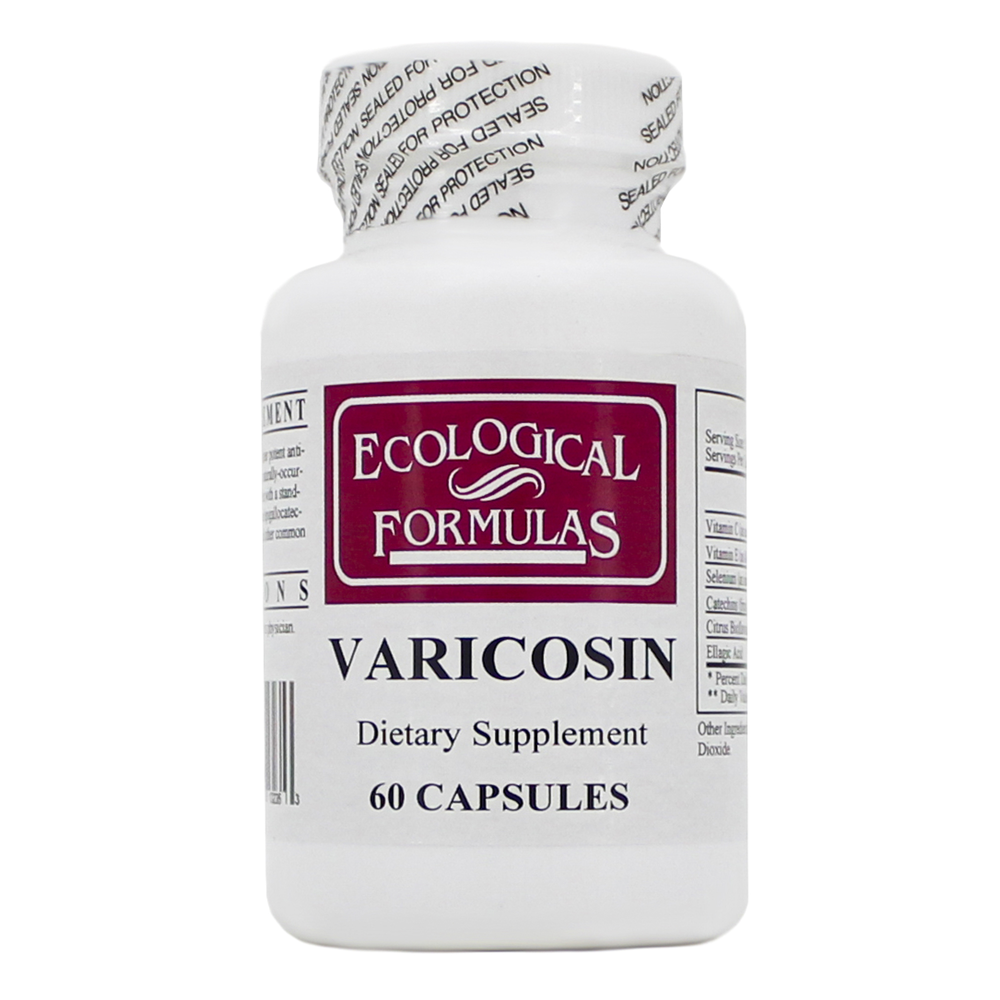 SKU: CVR-VARICO
Varicosin contains bioflavonoids and other potent anti-oxidants. Present in this supplement is the naturally occurring, individually-resolved flavone, catechin with a standardized concentration of catechin gallate and epigallocatechin.
Take 1-3 capsules daily, or as directed by a physician.
Vitamin C 13 mg, Vitamin E 100 IU, Selenium 25 mcg, Catechin 150 mg, Ellaagic Acid 400 mcg
Contains - Hesperdine, Green Tea Extract, Magnesium Stearate, Silicon Dioxide
Does Not Contain - corn, soy, yeast, egg, dairy, and other common allergens.