Vein Complex
Integrative Therapeutics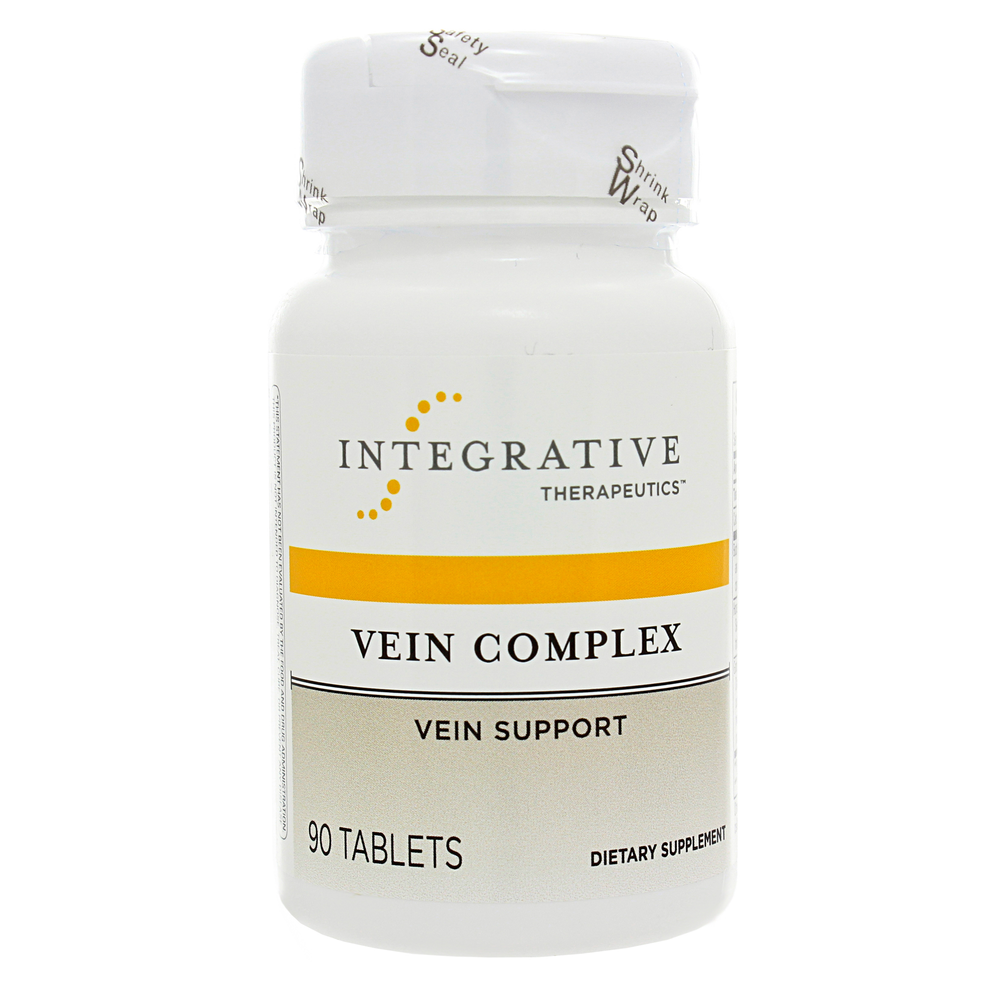 SKU: ITI-78849
Vein Complex is an herbal formula to support proper circulation and healthy veins in the legs.*The proprietary Phytosome technology, which combines one part standardized gotu kola extract with two parts phosphatidylcholine, dramatically improves bioavailability.*
Take 2 tablets twice daily, or as recommended by your healthcare professional.
Serving Size: 2 Tablets
Amount Per Serving
Total Carbohydrate ... <1g
Calcium ... 140mg
(as calcium carbonate)
Butchers Broom Root and Rhizome Extract ... 300mg
(Ruscus aculeatus)
standardized to contain 9% saponins calculated as ruscogenins
Horse Chestnut Seed Extract ... 250mg
(Aesculus hippocastanum)
standardized to contain 20% triterpene glycosides calculated as escin
Gotu Kola Leaf Phytosome™ ... 30mg
(Centella asiatica)
One part Gotu Kola Extract, standardized to contain 90% centella triterpenes, bound to two parts phosphatidylcholine (soy) using a proprietary process for improved absorption
Other Ingredients: cellulose, modified cellulose gum, modified cellulose, magnesium stearate, and carnauba wax.
Vein Complex Does Not Contain
artificial coloring
artificial flavoring
corn
dairy products
gluten
ingredients of animal origin
preservatives
salt
sugar
wheat
yeast
If pregnant, nursing, or taking prescription drugs, consult your healthcare professional prior to use.