Vegan Protein Vanilla
Dr. Mercola Premium Products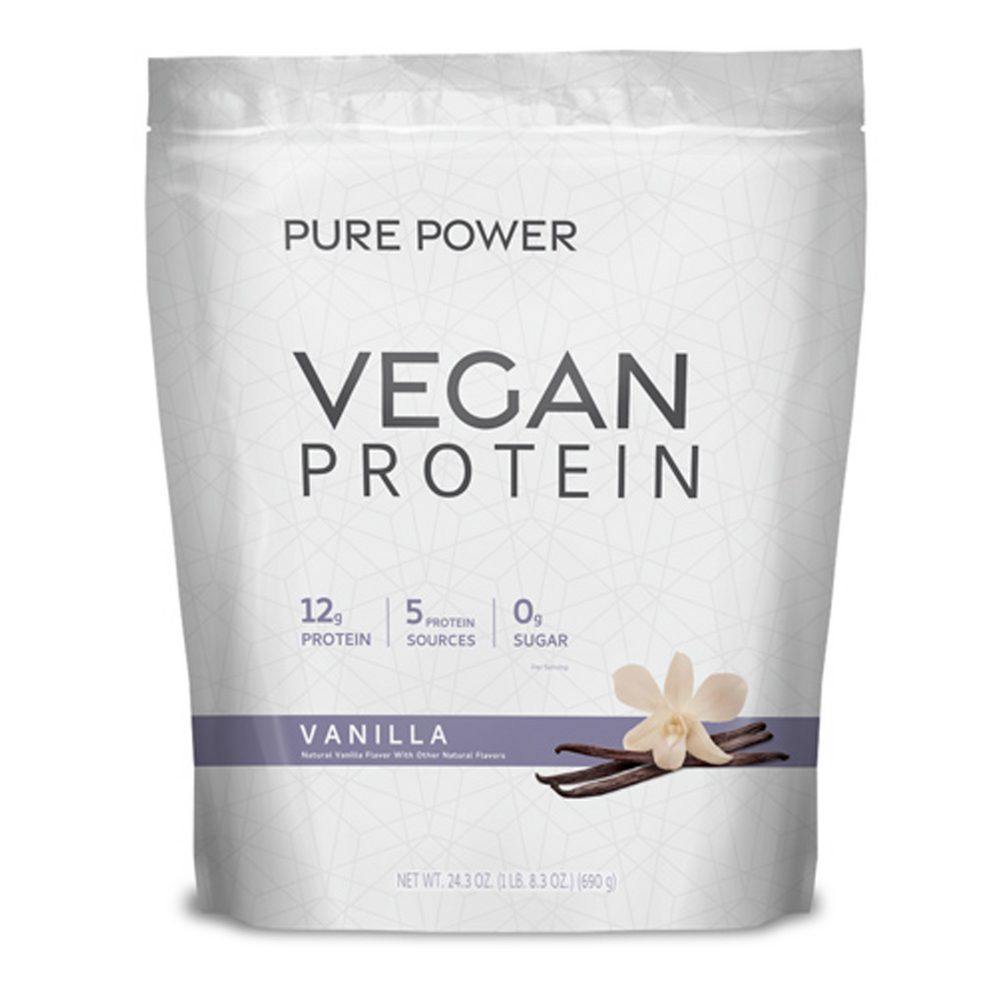 SKU: MER-10077
Contains no protein isolates
Contains proteins high in BCAAs for optimal muscle building
Contains the goodness of superfood Golden Chlorella, without a greens taste
Does not contain high fructose-containing syrups
Mixes easily and smoothly with water or other liquids
Adults, mix two (2) scoops (23 g) with 8 oz.of water or milk until desired consistency is reached.
Adults, mix one Vegan Protein Packet (23g) with 6-8oz. of water or milk until desired consistency is reached.
Serving Size: 2 Scoops (23g)
Amount Per Serving;
Calories ... 80
Calories from Fat ... 20
Total Fat ... 2g
Saturated Fat ... 0.5g
Trans Fat ... 0g
Cholesterol ... 0mg
Sodium ... 250mg
Potassium ... 70mg
Total Carbohydrate ... 5g
Dietary Fiber ... 3g
Soluble Fiber ... 3g
Sugars ... 0g
Protein ... 12g
Vitamin A ... 0%
Vitamin C ... 0%
Calcium ... 0%
Iron ... 0%
Other Ingredients: Protein Blend (Pea Protein Concentrate, Hemp Protein, Chia Protein, Potato Protein, Chlorella Protein), Fiber Blend (Acacia Fiber, Inulin [From Chicory], Bamboo Fiber, Pea Fiber, Apple Fiber), Sunflower Oil, Natural Flavors, Medium Chain Triglycerides, Potassium Citrate, Sodium Citrate, Sodium Chloride, Stevia Extract, Animal-Free Enzyme Blend (Bromelain, Protease, Amylase, Lipase), Luo Han Guo Juice Concentrate, Xanthan Gum.
DO NOT USE IS SAFETY SEAL IS TORN OR DAMAGED. IF YOU ARE NURSING, PREGNANT, TAKING MEDICATION OR HAVE A MEDICAL CONDITION, COSULT YOUR PHYSICIAN BEFORE TAKING THIS PRODUCT.
NOTICE: Use this product as a food supplement only. Do not use for weight reduction.