Vegan Protein Vanilla
Dr. Mercola Premium Products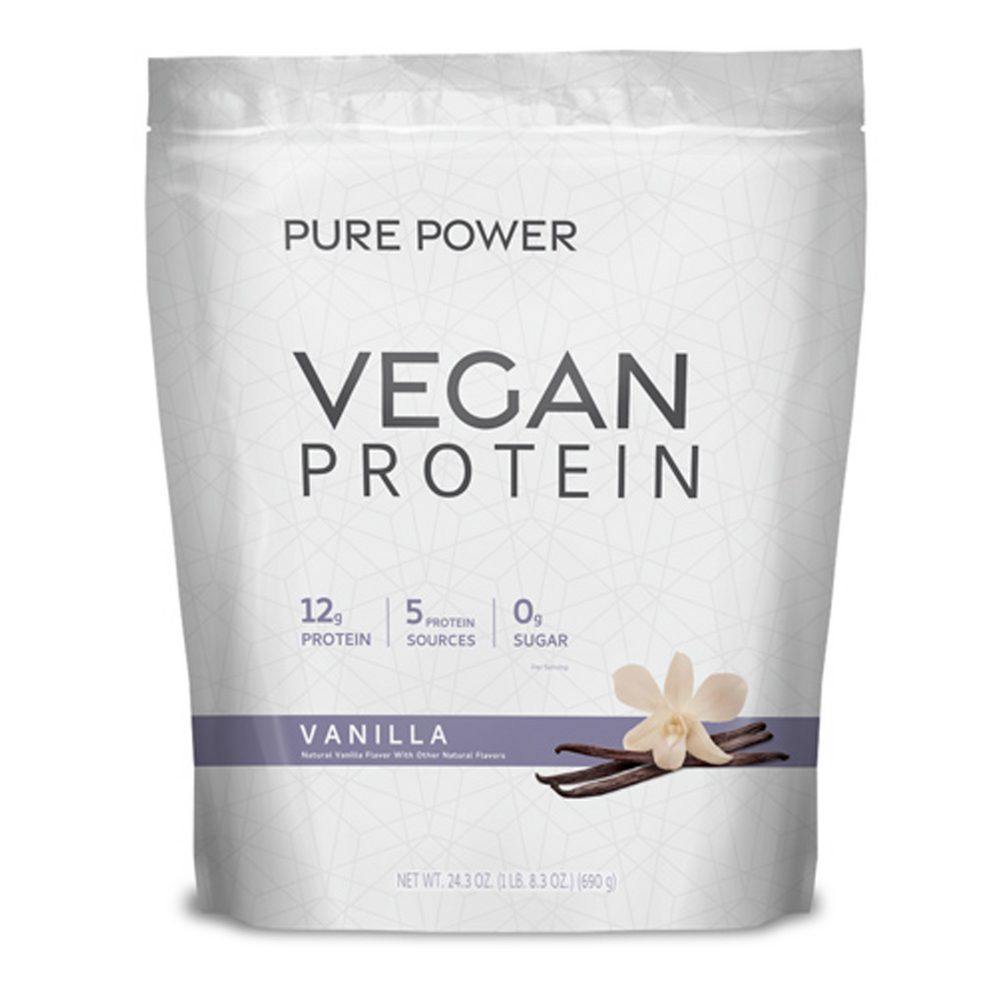 SKU: MER-10077
Vegan Protein Powder is the perfect blend of five high-quality plant proteins from Pea, Hemp, Chia, Potato, and Chlorella. You get 12 grams of "complete" concentrated food protein in every serving of Vegan Protein Powder, plus a FIVE-Fiber Blend, a FOUR-Enzyme Blend and absolutely no artificial sweeteners, artificial preservatives, or gluten! Dr. Mercola wanted to give you top-shelf nutrition and what better way to do that than to add in a unique Fiber Blend and Enzyme Blend to support digestion. Vegan Protein Powder: Contains no protein isolates Contains proteins high in BCAAs for optimal muscle support Contains the goodness of superfood Golden Chlorella, without a greens taste Does not contain high fructose-containing syrups Mixes easily and smoothly with water or other liquids
Suggested Use: Adults, mix two (2) scoops (23 g) with 8 oz of water or milk until desired consistency is reached.
Do not use if safety seal is torn or damaged. If you are nursing, pregnant,taking medication or have a medical condition, consult your physician before taking this product. NOTICE: Use this product as a food supplement only. Do not use for weight reduction.