Ultimate Enzymes (formerly Veganzyme)
Global Healing Center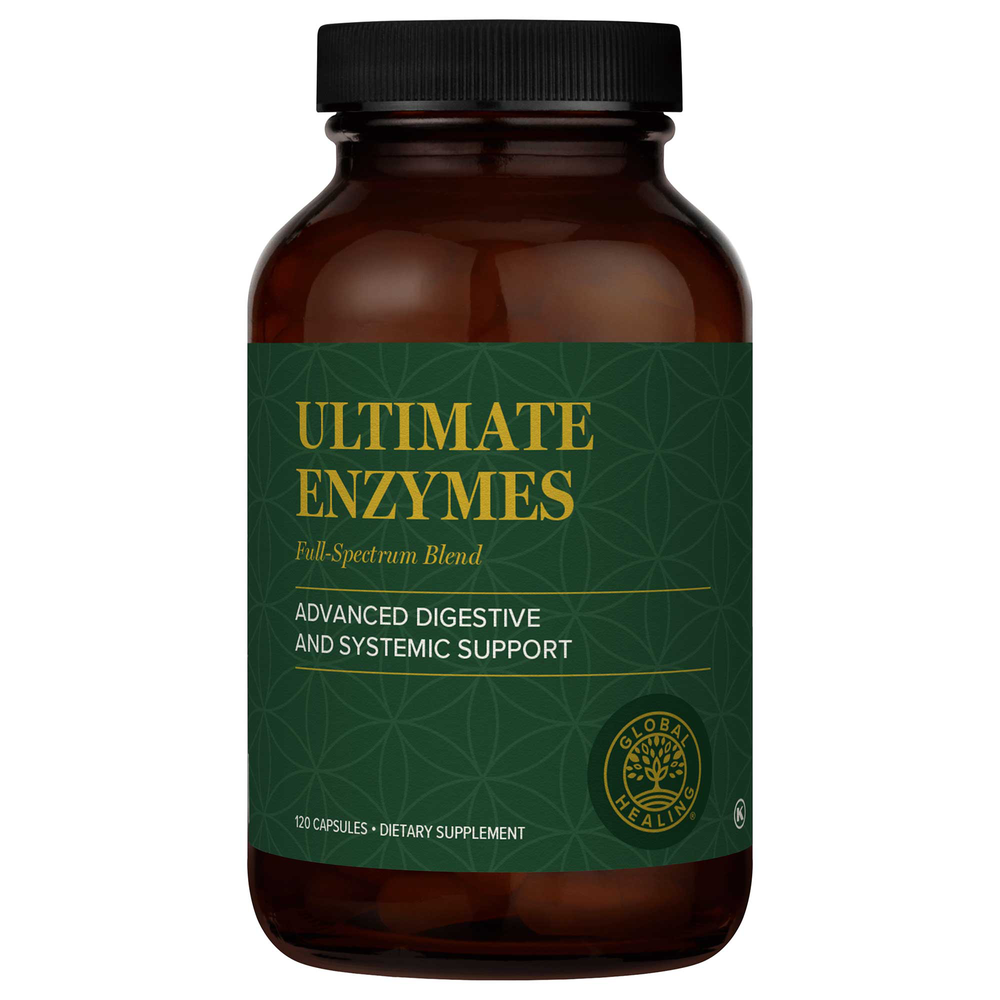 SKU: GLH055-811839030393
Ultimate Enzymes is an advanced, full-spectrum blend of powerful enzymes that support digestion, the immune system, and functional balance throughout the entire body. It contains a robust blend of systemic enzymes that support the many processes in the body, and a comprehensive collection of digestive enzymes that help body break down fats, carbohydrates, and proteins.


 
Suggested Use:
Take 2 capsules with food or as recommended by your healthcare provider.


Serving Size: 2 Capsules

Amount Per Serving
Proprietary Blend ... 1000mg
Amylase, Protease with DPPIV, Lipase, Papain, Hemicellulase, Serrapeptase, Invertase, Nattokinase, Alpha Galactosidase, Catalase, Pectinase, Bromelain, Glucoamylase, Glucose Oxidase, Lactase, Cellulase, Phytase, Maltase, Beta Glucanase, Xylanase

Other Ingredients: vegetable capsule (cellulose), organic gum acacia, organic rice hulls, ormus supercharged minerals.

Vegan. GMO Free. Gluten Free.