Vessel Forte
Designs for Health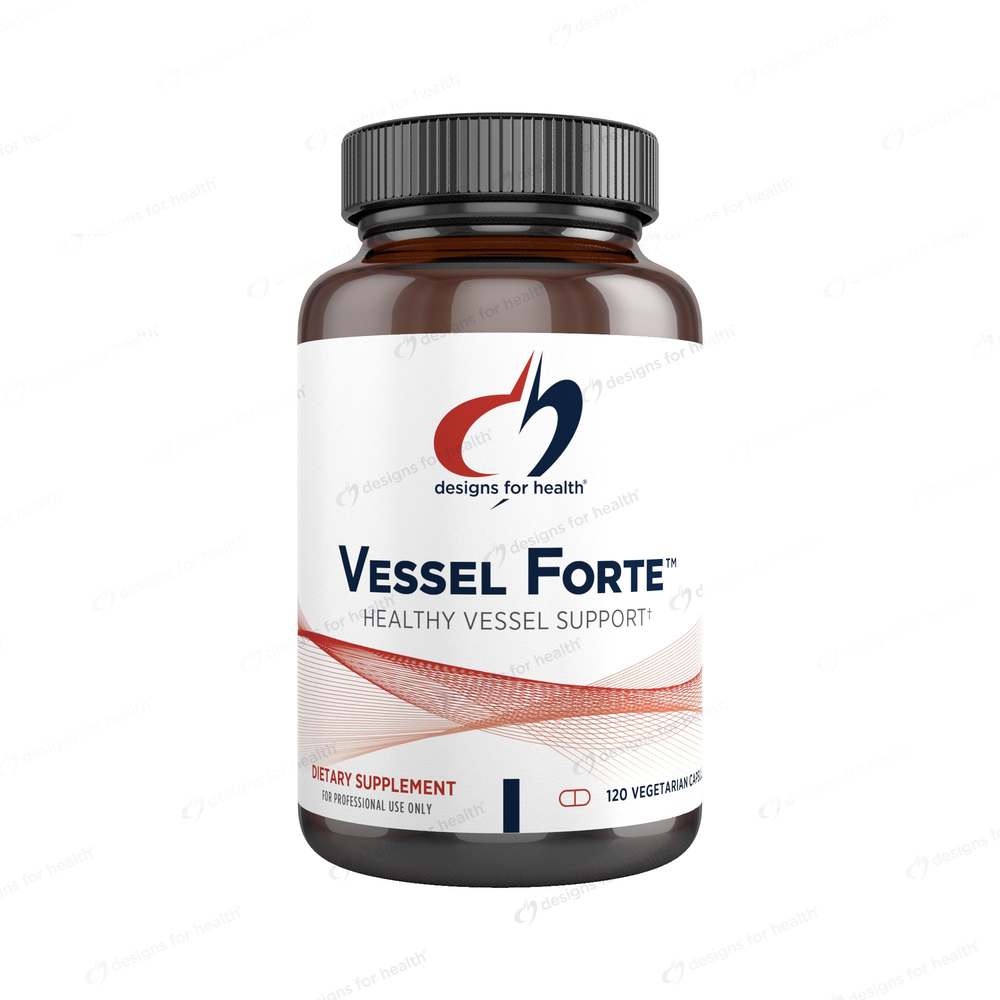 SKU: DFH-VFT120
Vessel Forte™ is a synergistic combination of natural extracts extensively researched for their benefits in regards to the health of blood vessels. Its ingredients are beneficial in supporting optimum blood and lymph circulation, and the strength and elasticity of blood vessels. Vessel ForteTM provides anti-inflammatory and antioxidant benefits as well.
As a dietary supplement, take four capsules per day, or as directed by your health care practitioner
Serving Size: 4 capsules
Amount Per Serving
Vitamin C ... 1000mg
(as Ascorbic Acid)
DiosVein™ ... 900mg
From Sweet Orange (Citrus sinensis)
[standardized to contain 90% diosmin]
Quercetin ... 300mg
Gotu Kola Extract ... 200mg
(Centella asiatica)(plant)
[standardized to contain 10% triterpenes]
Horse Chestnut Extract ... 200mg
(Aesculus hippocastanum)(fruit)
[standardized to contain 20% aescin]
Grape Seed Extract ... 200mg
(Vitis vinifera)(seed)
[standardized to contain 95% proanthocyanidins]
Other Ingredients: Cellulose (capsule), microcrystalline cellulose, vegetable stearate
DiosVein™ is a trademark of Berg Imports, LLC.
STORE AT ROOM TEMPERATURE. KEEP OUT OF REACH OF CHILDREN.
Notice: Color, size or shape may appear di?fferent between lots