Vinpurazine
Health Concerns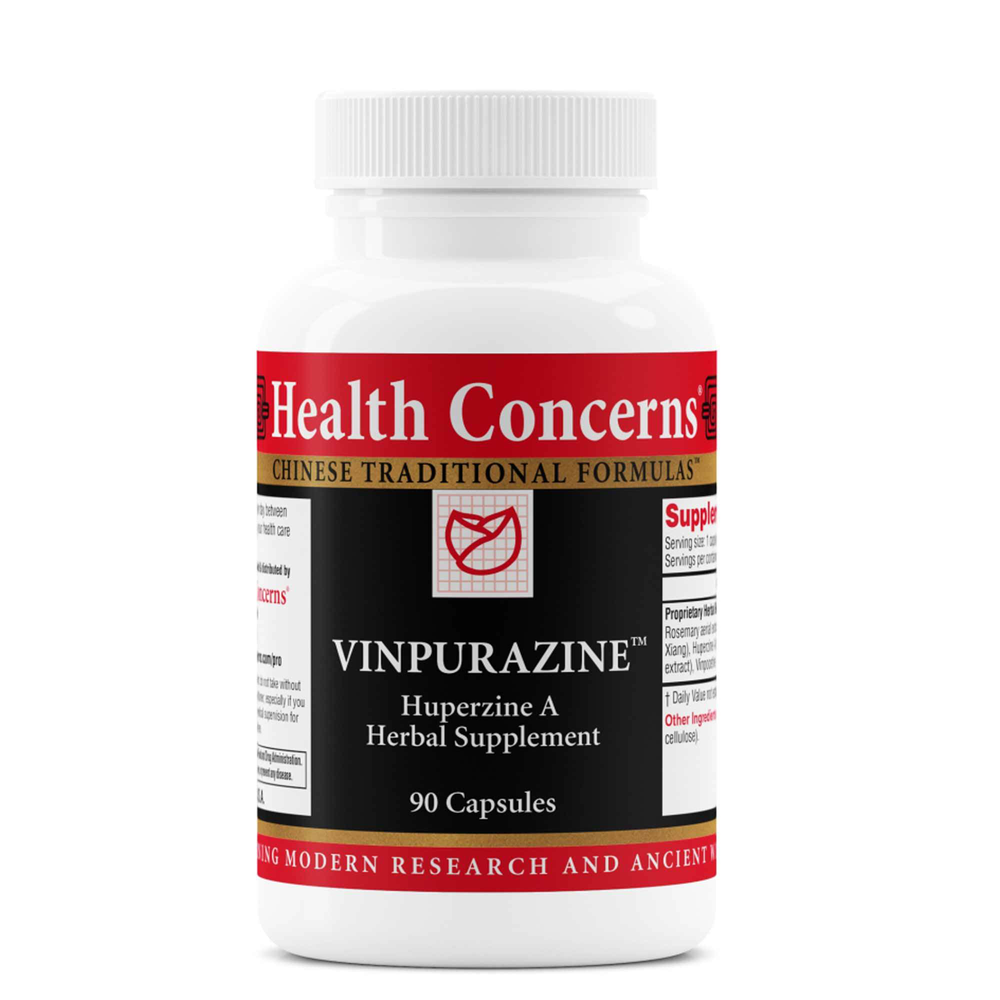 SKU: HE2-1HV200090
As individuals age, it is very common to experience failing memory. Vinpurazine by Health Concerns is an herbal dietary supplement designed to support healthy cognitive function. Vinpurazine by Health Concerns works by improving cerebral circulation and is an excellent remedy for those suffering from mental fatigue and poor memory. This Health Concerns formula contains Huperzine A extracted from club moss extract, successfully proven to treat the symptoms of Alzheimer's disease, combined with rosemary essential oil extract and vinpocetine.
Individuals who take Vinpurazine by Health Concerns on a regular basis can enjoy a range of positive health benefits:
Helps to increase circulation to the brain.
Helps to protect cerebral nerve cells.
May aid in restoring cognitive function following seizure and stroke.
Helps to combat mental fatigue and support improved memory.
Suggested Use:
Take 1 to 4 capsules daily between meals or as directed by your healtcare professional.
Serving Size:
1 Capsule
Amount Per ServingProprietary Blend
... 142.5mg
Rosemary leaf extract*, club moss extract*, Vinpocetine*
Other Ingredients:
Vegetable Gum, Silicon Dioxide, Stearic Acid, Cellulose.
*Each tablet contains 100mcg of Huperzine A
This product is not intended for pregnant women.
It looks like there are no similar
products available