Viral
Newton Laboratories Inc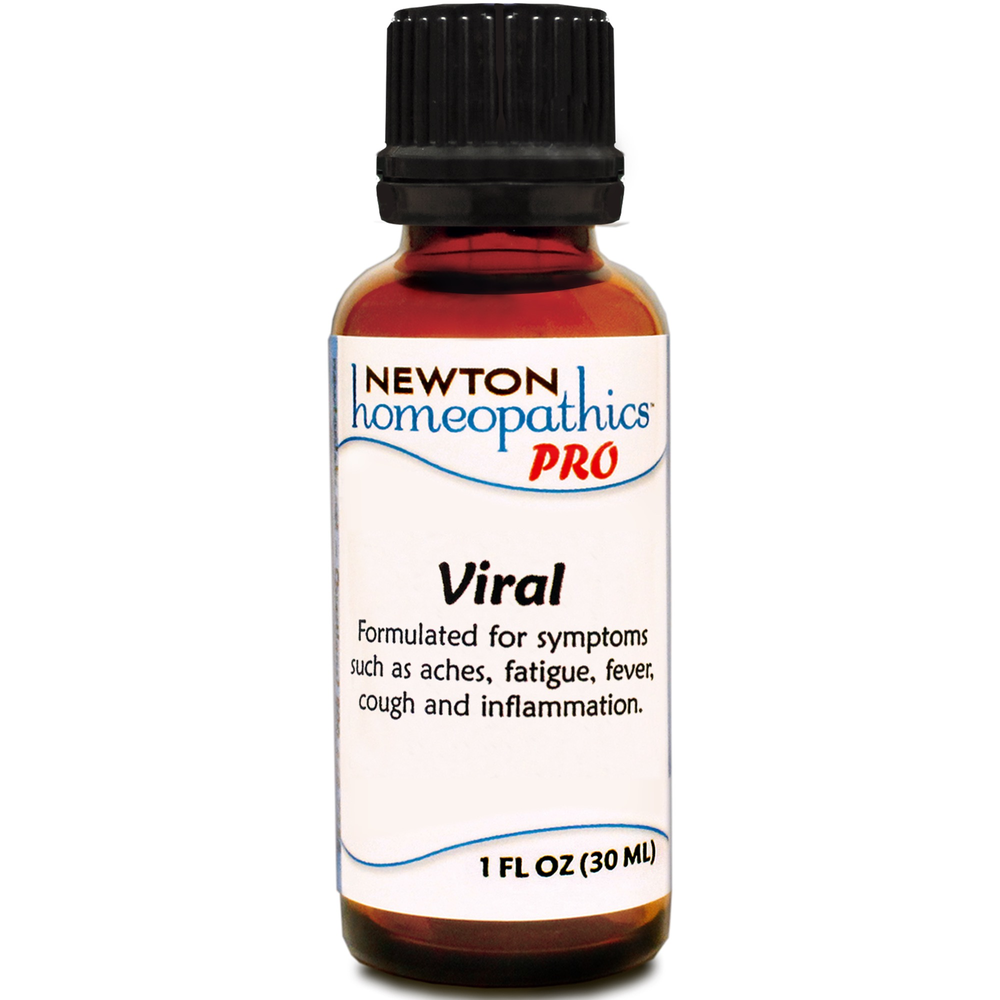 SKU: NE2-R078L01

PRO Viral Infection
Formulated for symptoms associated with mumps, tuberculosis, whooping cough, influenza, measles and other viral/bacterial infections.

Directions:
Ages 12 and up, take 6 drops by mouth (ages 0 to 11, give 3 drops) one to four times daily or as directed by a health professional.

Active Ingredients:
Equal parts of Echinacea 3x, Hydrastis canadensis 3x, Aconitum napellus 15x, Antimonium tartaricum 15x, Arnica montana 15x, Arsenicum album 15x, Baptisia tinctoria 15x, Belladonna 15x, Bryonia 15x, Cantharis 15x, Chamomilla 15x, Gaultheria procumbens 15x, Hepar sulphuris calcareum 15x, Iodium 15x, Lachesis mutus 15x, Lycopodium clavatum 15x, Mercurius vivus 15x, Phosphorus 15x, Pulsatilla 15x, Rhus toxicodendron 15x, Trifolium pratense 15x, Influenzinum 30x, Morbillinum 30x.

Inactive Ingredients:
USP Purified water; USP Gluten-free, non-GMO, organic cane alcohol 20%.

*Statements made on this website have not been evaluated by the Food and Drug Administration. These products are not intended to diagnose, treat, cure or prevent any disease.




It looks like there are no similar
products available