Virility Plus
Priority One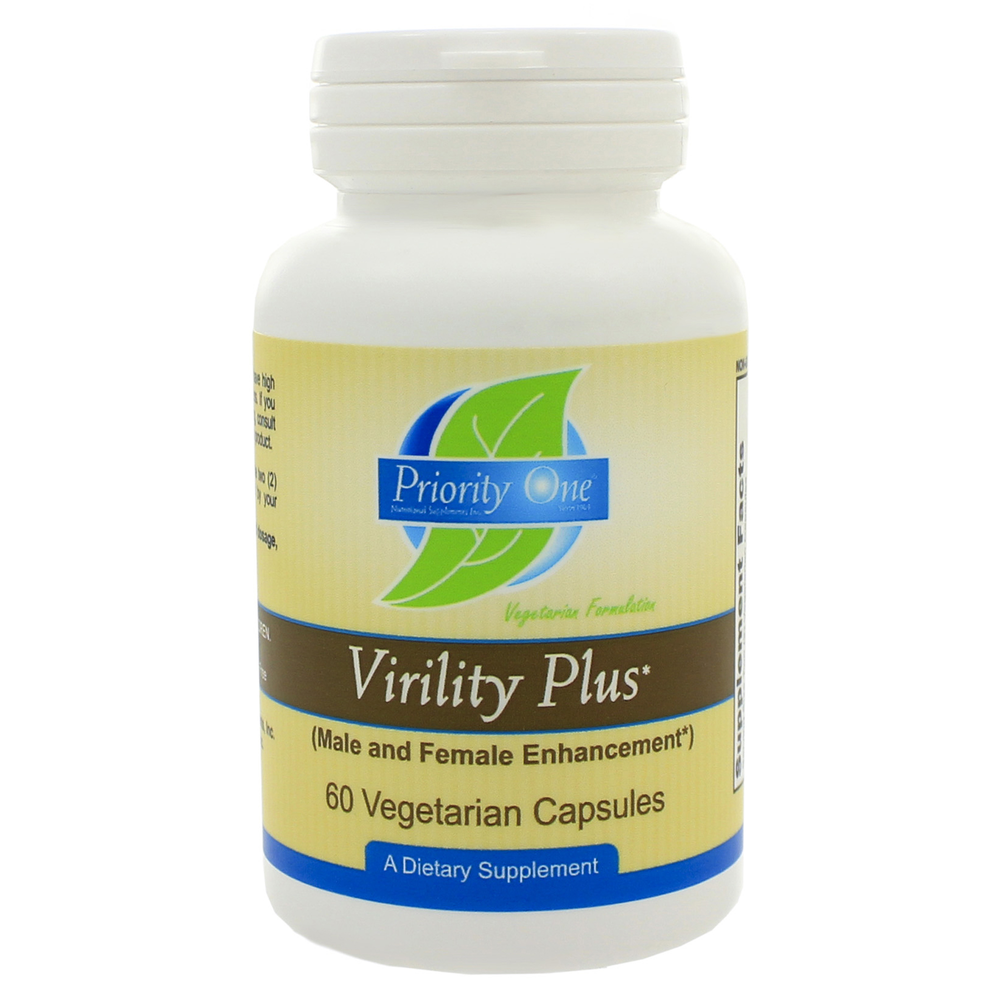 SKU: PR7-1391
Supports normal energy levels, and promotes healthy blood flow and healthy blood vessels in men and women.*
Virility Plus is designed to promote pleasure enhancement for men and women.*
Adults take two (2) capsules once daily as a dietary supplement.
Serving Size: 2 capsules
Amount Per Serving
L-Taurine ... 200mg
Ashwagandha ... 200mg
(root)(extract 4:1) (Withania somnifera)
Oat Straw ... 150mg
(grass)(extract 10:1) (Avena sativa)
Eurycoma longlifolia ... 90mg
(fruit)(extract 20:1)
Guarana ... 300mg
(seed) (Paullinia sorbilis)
Saw Palmetto ... 100mg
(fruit)(extract 4:1) (Serenoa repens)
Eleuthero ... 30mg
(root)(extract 35:1) (Eleutherococcus senticosus)
Tribulus ... 50mg
(fruit)(extract 40% saponins) (Tribulus terrestris)
Other Ingredients: Rice chelate, gluten free maltodextrin, silicon dioxide, vegetarian capsule (hypromellose, purified water).
Contains Yohimbe, should not be taken with antidepressant drugs. Do not use if you have high blood pressure or heart problems. Do not exceed recommended dosage, without physician approval. If you are pregnant or breast feeding, consult your physician before using this product.
Keep container tightly close, store in a cool, dry place. Keep out out of reach of children.
It looks like there are no similar
products available