Vitalzym Xe
World Nutrition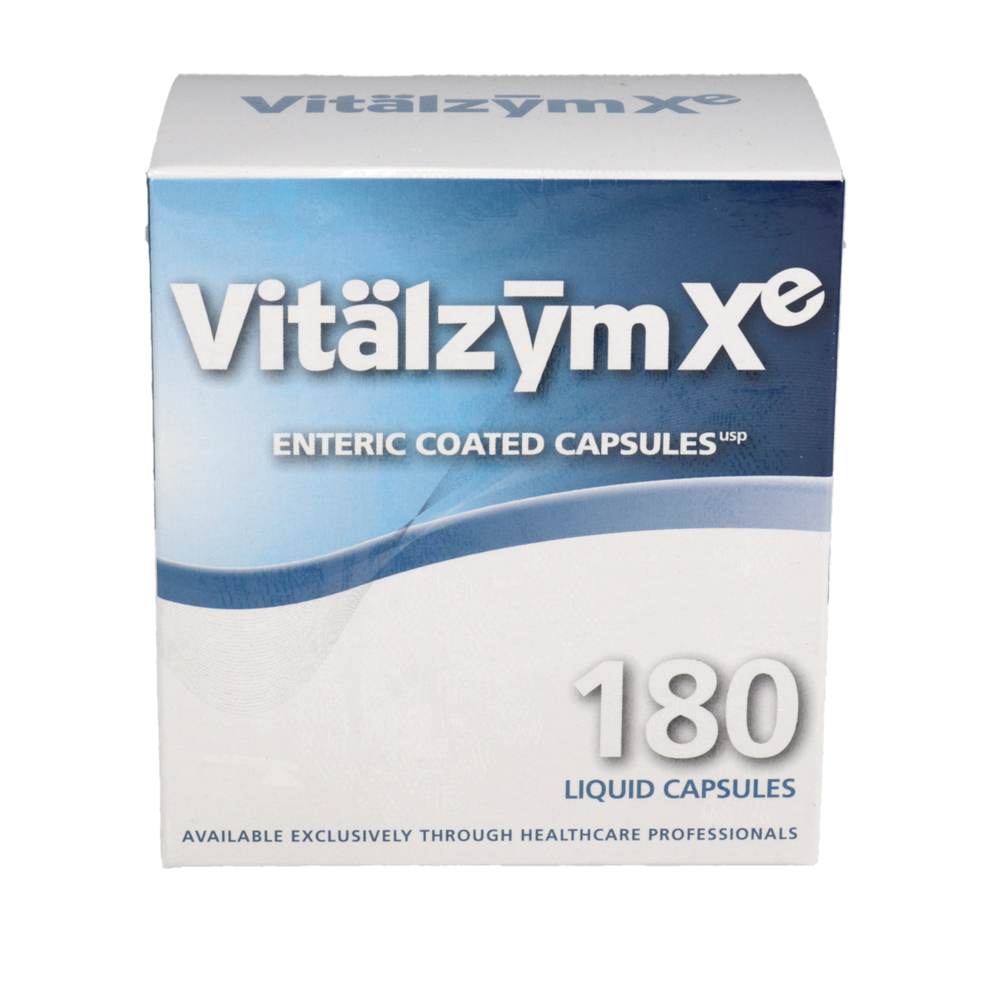 SKU: WOR-67180
Vitälzӯm® Xe is a revolutionary formula highly recommended by healthcare professionals for its unique proprietary blend of systemic enzymes, flavonoids, antioxidants. It is the only enteric coated liquid filled capsule available.
Supplementation of Vitälzӯm® Xe, along with proper diet and exercise, may help to maintain normal enzyme levels.*
Vitälzӯm® Xe contains a unique proprietary blend that includes:
- Amla Extract
- Amylase
- Bromelain
- Lipase
- Papain
- Protease
- Rutin
- Serratiopeptidase
RECOMMENDED: As a dietary supplement, take three (3) capsules daily or as recommended by your healthcare professional.
Supplement Facts
Serving Size: Three (3) Capsules
Amount Per Serving
Proprietary enzyme blend ...324 mg **
Proprietary blend contains: Bromelain, Papain, Amylase, Protease, Lipase, Serrapeptase, Amla Extract.
* Percent Daily Values based on a 2, 000 calorie diet.
** Daily Value not established.
Other Ingredients: Medium-Chain Triglycerides, Starch, Glycerin, Polysaccharides, pH Resistant Enteric Coating, Beeswax, Glycerin Fatty Acid Ester, Riboflavin, Soy Lecithin, Citric Acid.
KEEP OUT OF REACH OF CHILDREN AND DIRECT SUNLIGHT.
STORE IN A COOL, DRY PLACE.
If you are taking prescription drugs, consult your healthcare professional prior to use.