Vitamin A 10,000 IU
Ortho Molecular Products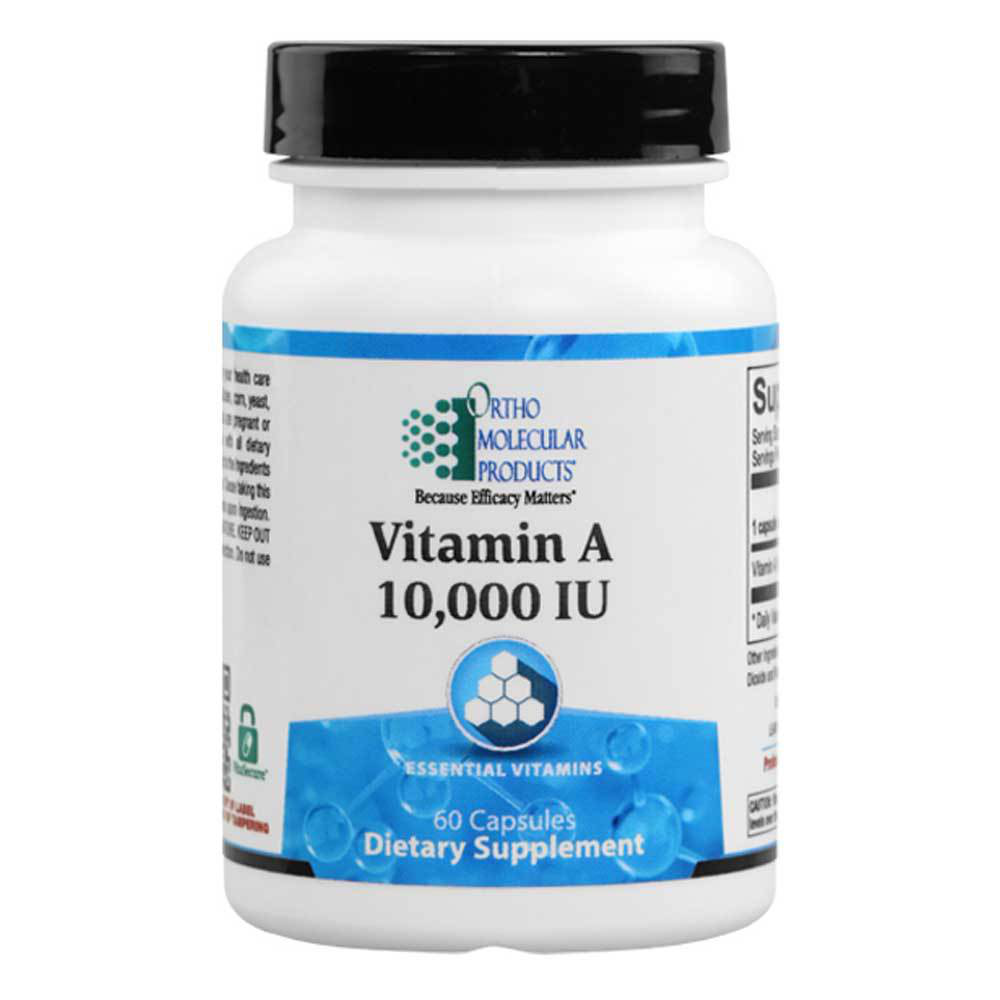 SKU: OHM-137060
Vitamin A 10,000 IU is delivered as all-trans-retinyl palmitate for increased efficacy. The 10,000 IU per capsule dosage can be used short-term to boost immune activity and support the aging eye.
1 capsule per day or as recommended by your health care professional. Vitamin A 10.000 IU is designed for short-term use only.

Serving Size: 1 Capsule

Amount Per Serving
Vitamin A … 3,000 mcg
(from 10,000 IU as Palmitate)

Other Ingredients: Pullulan (Natural Vegetable Capsule), Safflower Oil, Silicon Dioxide and Water.
This product is a high-dose vitamin A capsule that is not intended for long-term daily use. Please consult your health care practitioner if you are unsure of the appropriate dose. Do not consume this product if you are pregnant or nursing.