Vitamin C with Elderberry
Quicksilver Scientific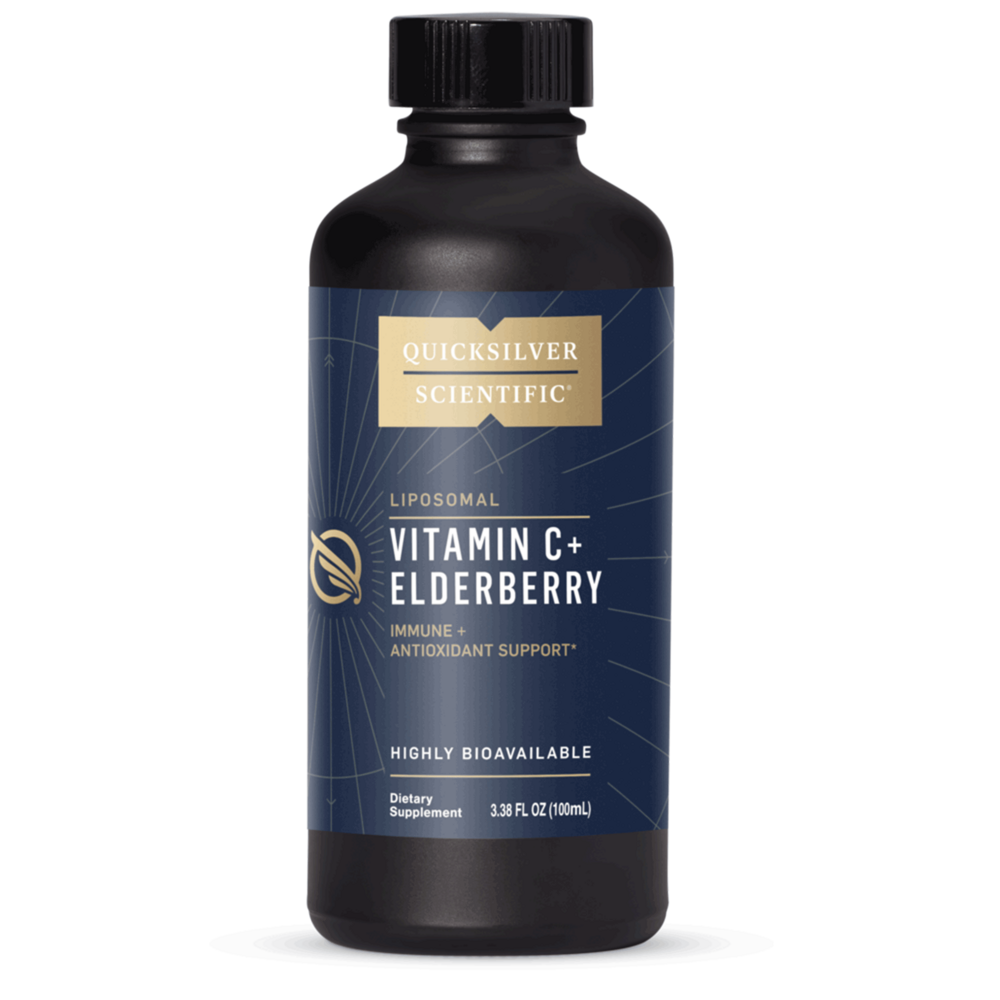 SKU: QSL-Q1149
Liposomal Vitamin C+ Elderberry is a potent combination of vitamin C (L-ascorbic acid), a powerful water-soluble nutrient with pleiotropic immunity-enhancing properties, and black elderberry (Sambucus nigra), a time-honored botanical used to support immune health. Vitamin E in the form of highly bioavailable delta-tocotrienols rounds out our formula, protecting immune cells from oxidative stress and providing further support for respiratory health. Together, these three ingredients synergistically defend the body against threatening bacteria and viruses and support optimal respiratory health.
Take 1 teaspoon by mouth. Hold in mouth 30 seconds before swallowing. Repeat to desired dosage or as directed by a healthcare professional. Take on an empty stomach, at least 10 minutes before meals. Use within 60 days of opening. If pregnant, consult physician before use. Store at room temperature, refrigerate upon opening.

Serving Size: 5 mL (1 tsp.)

Amount Per Serving
Vitamin C ... 1000mg
Sodium ... 125mg
ElderCraft European Black ... 100mg
Elderberry Extract (Sambucas nigra L.), (contains 3.2 grams of black elderberry herb equivalent)
DeltaGOLD Tocotrienols ... 8mg

Other Ingredients: Water, glycerin, ethanol, phospholipids (from purified sunflower seed lecithin), vitamoin E (as tocofersolan), citric acid, natural citrus oils (from purified sunflower seed lecithin), vitamin E (as tocofersolan, and natural mixed tocopherols)"
If pregnant, consult physician before use.