Vitamin D 1,000IU
Progressive Labs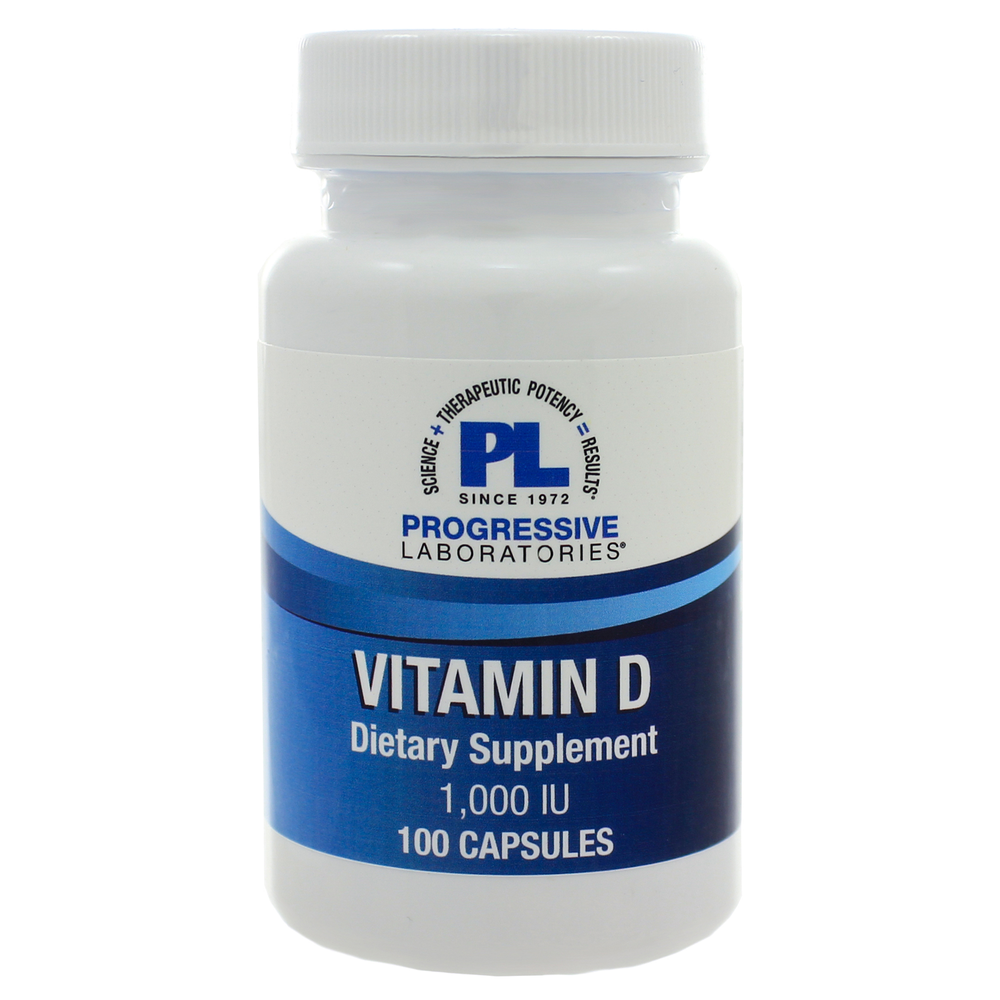 SKU: PGV-715
Vitamin D 1, 000IU 100c is available by Progressive Labs.

The major biologic function of Vitamin D is to maintain normal blood levels of calcium and phosphorus. By promoting calcium absorption, Vitamin D helps to form and maintain strong bones. Vitamin D also works in concert with a number of other vitamins, minerals, and hormones to promote bone mineralization. Without Vitamin D, bones can become thin, brittle, or misshapen. Vitamin D sufficiency prevents rickets in children and osteomalacia in adults, two forms of skeletal diseases that weaken bones. Research also suggests that Vitamin D may help maintain a healthy immune system and help regulate cell growth and differentiation, the process that determines what a cell is to become.
One (1) capsule daily, or more, as directed by a doctor.
Vitamin D ...1, 000 IU
Contains - Rice Flour, Magnesium Stearate (vegetable source)
Keep out of reach of children.
Tamper evident band around cap and seal on bottle. Do not use if either seal is broken or missing.
It looks like there are no similar
products available