Vitamin D-3 25000 IU w/ K2 MK-7
Metabolic Maintenance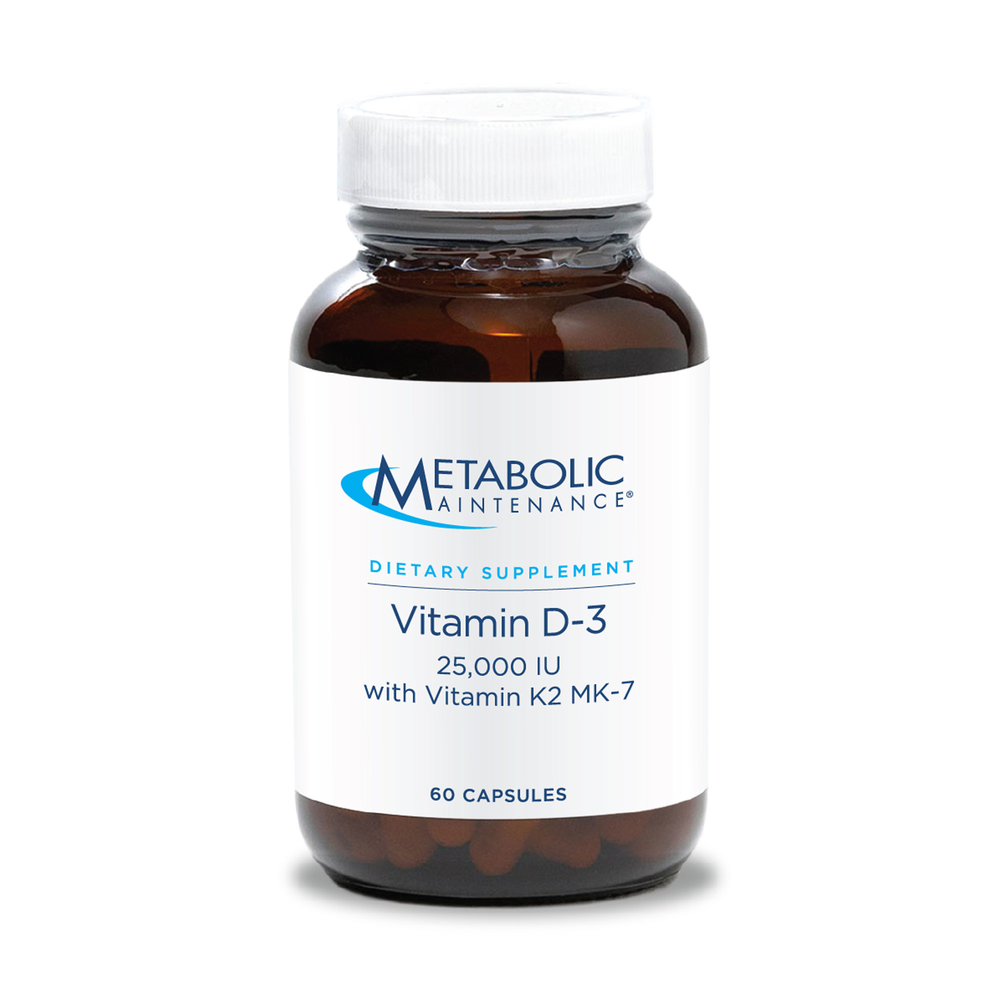 SKU: ME3-00529
25, 000 IU of Vitamin D is recommended for those whose 25(OH)D3 levels are extremely low, and is helpful for those who have difficulty complying with a daily dose. This formula also contains vitamin K-2, an essential nutrient for promoting bone density and proper bone nutrition. Physician monitoring of vitamin D blood levels is recommended with higher potency vitamin D * Vitamin D plays a role in:
Maintaining healthy bone*
Normal immune response*
Balanced mood*
Cardiovascular health*


Suggested Use:
Take one capsule weekly or as directed by a healthcare professional.
Serving Size: 1 Capsule
Amount Per Serving
Vitamin D-3 ... 625mcg (25, 000IU)
(as Cholecalciferol)
Vitamin K-2 ... 45mcg
(as K2 MK-7)
Other Ingredients: vegetarian cellulose capsule, L-leucine.


Egg Free, Gluten Free, Free of Nuts, Dairy Free.


Caution: Pregnant or lactating women and individuals taking blood-thinning medications, consult your healthcare professional before taking this product. Physician monitoring is recommended.
Keep tightly closed in a cool, dry place out of the reach of children.