Vitamin D-3 [5,000 IU]
Metabolic Maintenance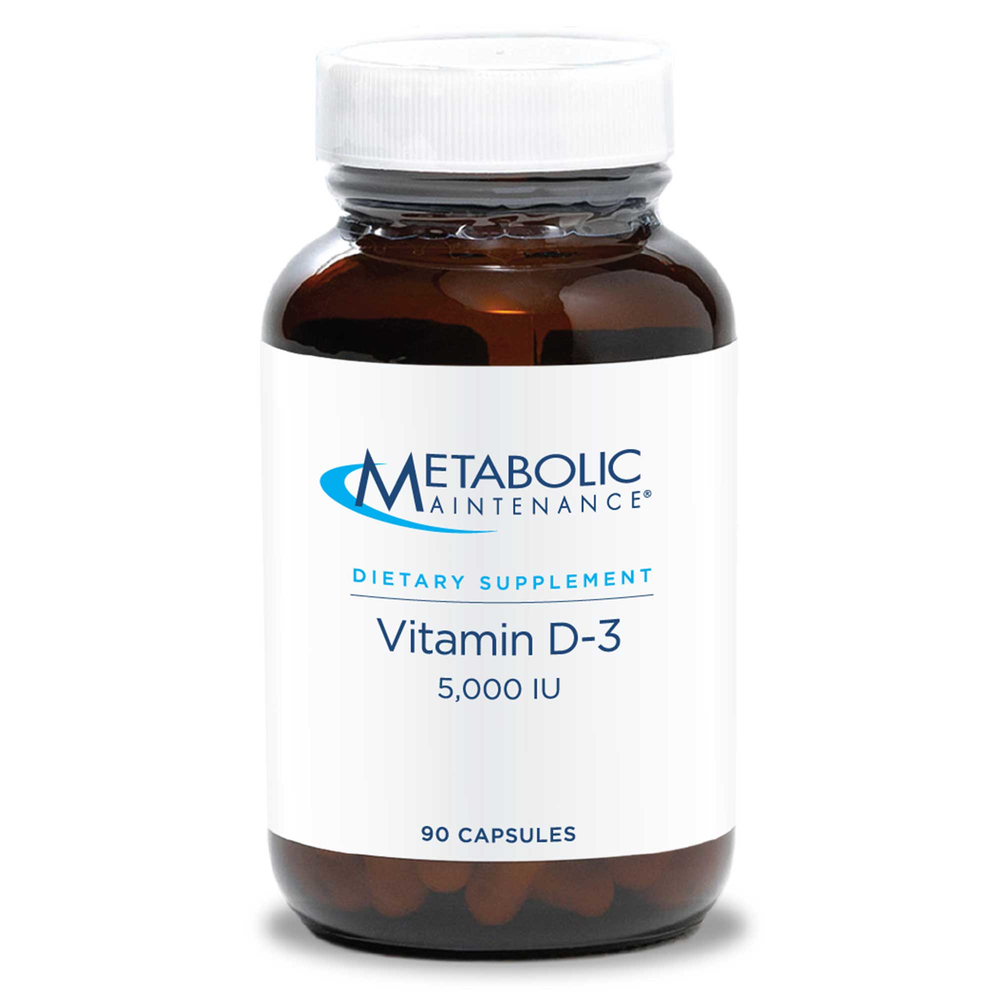 SKU: ME3-00515
As our knowledge increases of ways vitamin D is vital to our health, it is also increasing as to how lifestyle factors have created higher levels of vitamin D insufficiency. Diminished time outside, frequent use of sunscreen, and living at latitudes with scarce winter sunlight can all negatively affect vitamin D levels. Vitamin D's role in helping the body absorb and retain both calcium and phosphorus is critical to building bone. Physician monitoring of vitamin D blood levels is recommended with higher potency vitamin D products. * Vitamin D plays a role in:
Maintaining healthy bone*
Normal immune response*
Balanced mood*
Cardiovascular health*
Take one (1) capsule daily with a meal, or as directed by a healthcare professional.
Serving Size: 1 Capsule
Amount Per Serving
Vitamin C ... 300mg
(as Ascorbic Acid)
Vitamin D-3 ... 5, 000IU
(as Cholecalciferol)
Other Ingredients: Vegetarian cellulose capsule, L-leucine.
This product does not contain
Caution: Pregnant or lactating women, consult your healthcare professional before taking this product.
Keep tightly closed in a cool, dry place out of the reach of children.