Vitamin E Complex 400 IU
Metabolic Maintenance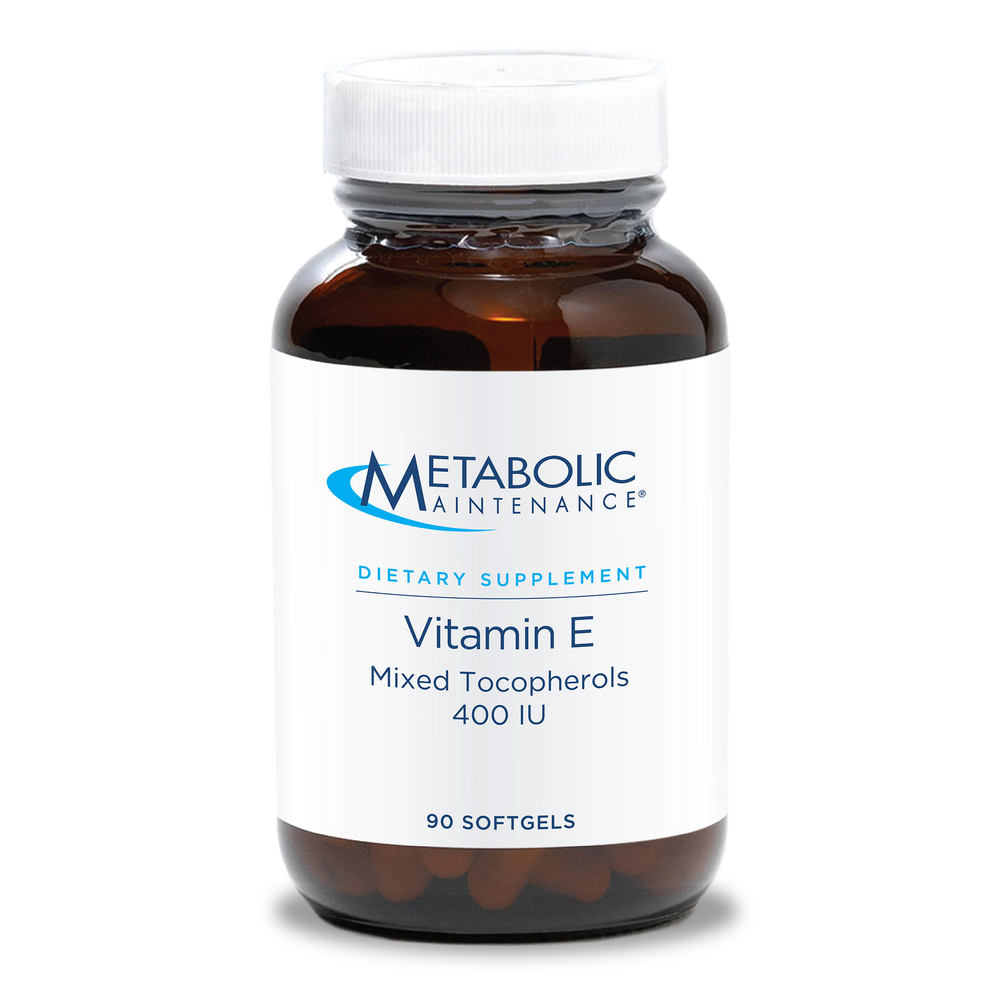 SKU: ME3-00238
Vitamin E Complex 400 IU
-Our Vitamin E Complex is a blend of natural tocopherols, including 80% d-Alpha
and 20% mixed tocopherols. Take with food for optimal absorption. Due to the
increased risk of hemorrhage, use caution if combining Vitamin E with
anticoagulant therapy (blood thinners) or if you are vitamin K deficient.
One (1) softgel daily with a meal as a dietary supplement, or as directed by a
Doctor.
Serving Size: 1 Softgel
Amount Per Serving
Vitamin E ...400 IU
(as mixed tocopherols)
Other Ingredients: D-Alpha, d-Beta, d-Gamma, and d-Delta tocopherols, soybean
oil, gelatin, glycerin, purified water.
No excepients, preservatives, binders, or fillers. Nothing but pure active
ingredients.
*This statement has not been evaluated by the Food and Drug Administration.
This product is not intended to diagnose, treat, cure or prevent any diseases.