Vitamins D3 & K2
NutraMedix, LLC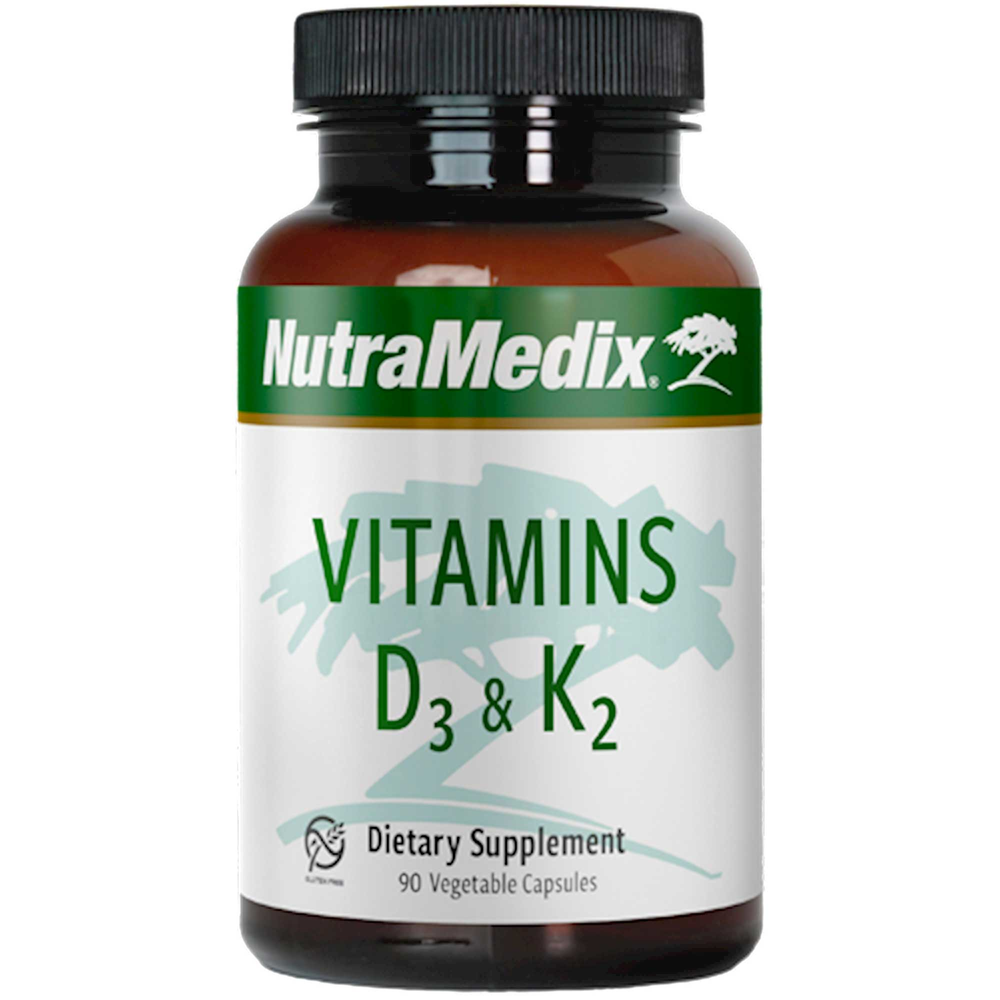 SKU: NU5-9438
Striking the right balance with vitamins is crucial for maintaining healthy bodily functions. Nutramedix's vitamin D3 and K2 benefits are numerous. Vitamin D may promote calcium and phosphorus absorption, while Vitamin K plays an important role in bone formation and cardiovascular health.
With our highly-bioavailable vitamin D2 K2 capsules, support a healthy immune system, joint and muscle health. You may also use vitamin K2 and D3 for blood pressure management support.


Suggested Use:
Take one capsule daily after a meal or as directed by your physician. Do not use if pregnant or nursing. Stop use if adverse reactions develop.
Serving Size
:1 Vegetable Capsule
Amount Per Serving
Vitamin D3
... 125 mcg
(as Cholecalciferol) (5000 IU)
Vitamin K2
... 150 mcg
(as Menaquenine-7)
Other Ingredients:
Microcrystalline Cellulose, Vegetable Capsule, Dicalcium Phosphate, Magnesium Stearate.
Vegetarian
Do not use if taking Coumadin (warfarin).
Keep out of reach of children.
Storage: Keep tightly closed in a dry place at room temperature. (59-86°F or 15-30°C).