Wellness Colloidal Silver™ Nasal Spray
Source Naturals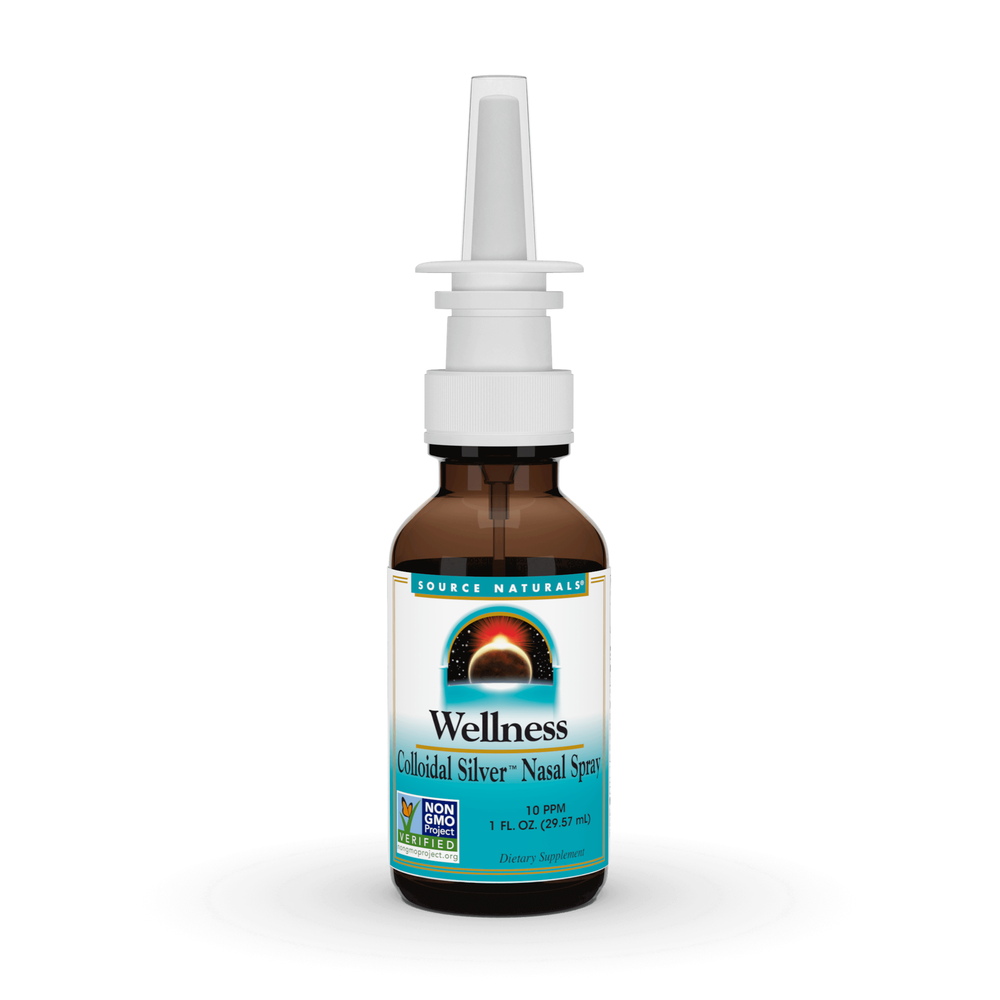 SKU: SOU-SN1029

Wellness Colloidal Silver™ Nasal Spray
Wellness Colloidal Silver™ Nasal Spray is produced using a unique process that creates homogeneity, minute particle size, and stability of the silver particles. No animal proteins or artificial additives are used.*

Supplement Facts
Serving Size: 4 Sprays (approx. 0.56 mL)

Amount %DV
Silver 10 ppm (parts per million)

Suggested Use
1 to 2 sprays in each nostril, 1 to 2 times per day for no more than 10 days at a time, and for no more than 20 days per month. This product is not intended for children or for continuous use. Insert attached sprayer into the bottle. Remove protective cap and safety clip. Press plunger down briskly while breathing through nose.

Other Ingredients
potassium alginate, distilled water, and EDTA.

Warning
Do not use this product in the eyes. If you are pregnant, may become pregnant, or breastfeeding, consult your health care professional before using this product.
Do not use if either tamper-evident seal is broken or missing. Keep out of the reach of children.

*These statements have not been evaluated by the Food & Drug Administration. These products are not intended to diagnose, treat, cure or prevent any disease.