Wild Alaskan Salmon Oil 1000mg
Natural Factors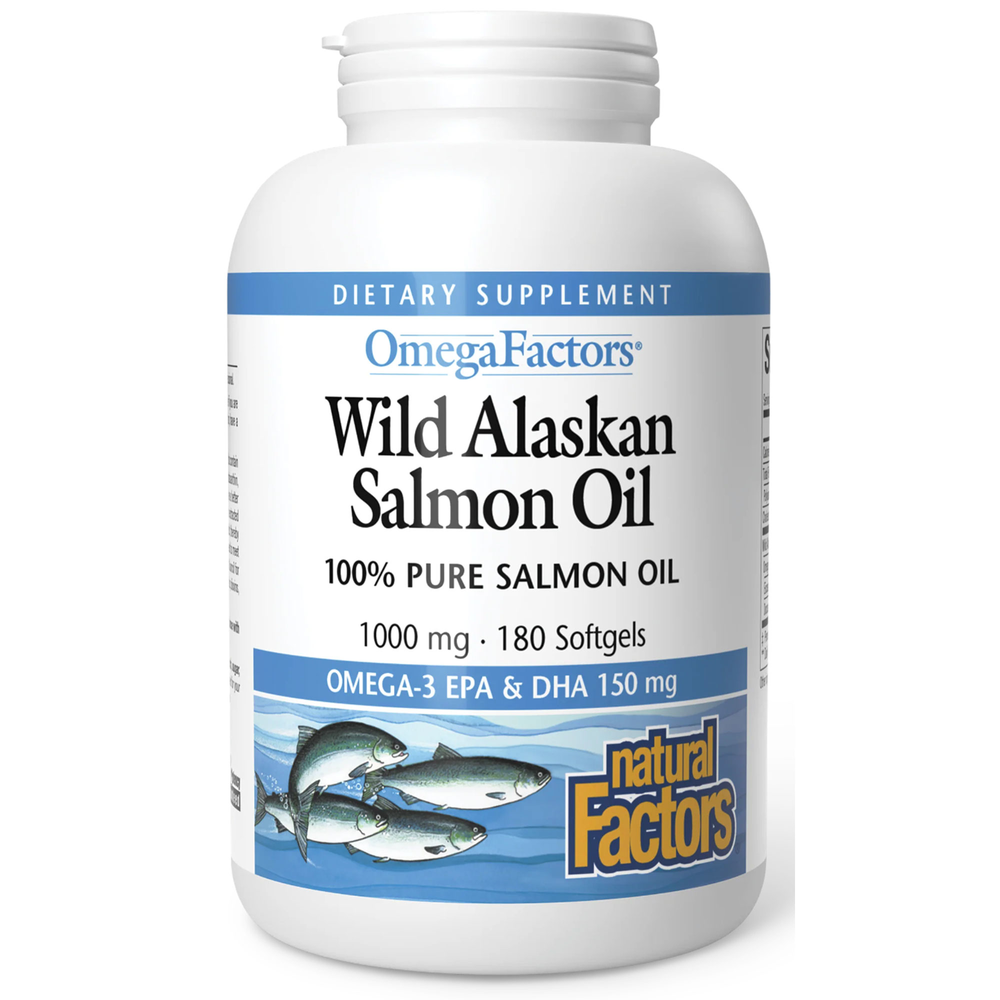 SKU: NF-2257
Wild salmon is a healthier choice than farmed salmon, which has been found to contain high antibiotic, PCB and dioxin levels. A source of omega-3 fatty acids and astaxanthin, wild salmon oil has a naturally occurring ratio of EPA to DHA. Wild salmon may be a better environmental choice because salmon farms can pollute coastal waters. The oil is extracted from already harvested salmon, using fish parts that would otherwise be wasted, thereby conserving existing stocks. Rigorously tested for purity, this product is guaranteed to meet or exceed the quality standards set forth by the Canadian government and the Council for Responsible Nutrition for environmental pollutants such as heavy metals, pesticides, dioxins, PCBs and other harmful compounds.



Suggested Use:
1 softgel 1–2 times per day or as directed by a health professional

Serving Size: 1 SoftGel

Amount Per Serving
Calories ... 10
Total Fat ... 1g
Polyunsaturated Fat ... 0.5g
Cholesterol ... 5mg
Wild Alaskan Salmon Oil ... 1000mg
Omega-3 Fatty Acids ... 200mg
Eicosapentaenoic Acid (EPA) ... 80mg
Docosahexaenoic Acid (DHA) ... 70mg

Other Ingredients: Softgel (gelatin, glycerin, purified water), natural vitamin E.


Contains no artificial colors, preservatives, or sweeteners; no dairy, starch, sugar, wheat, gluten, yeast, corn, egg, shellfish, salt, tree nuts, or GMOs.


Cautions: As with any supplement, consult your health professional before use if you are pregnant, breastfeeding or trying to conceive, or if you are taking medication, have a medical condition or anticipate a surgery. Keep out of the reach of children.

Sealed for your protection. Do not use if seal is broken. For freshness, store in a cool, dry place.