Wild Bitter Melon Extract 750mg
Jarrow Formulas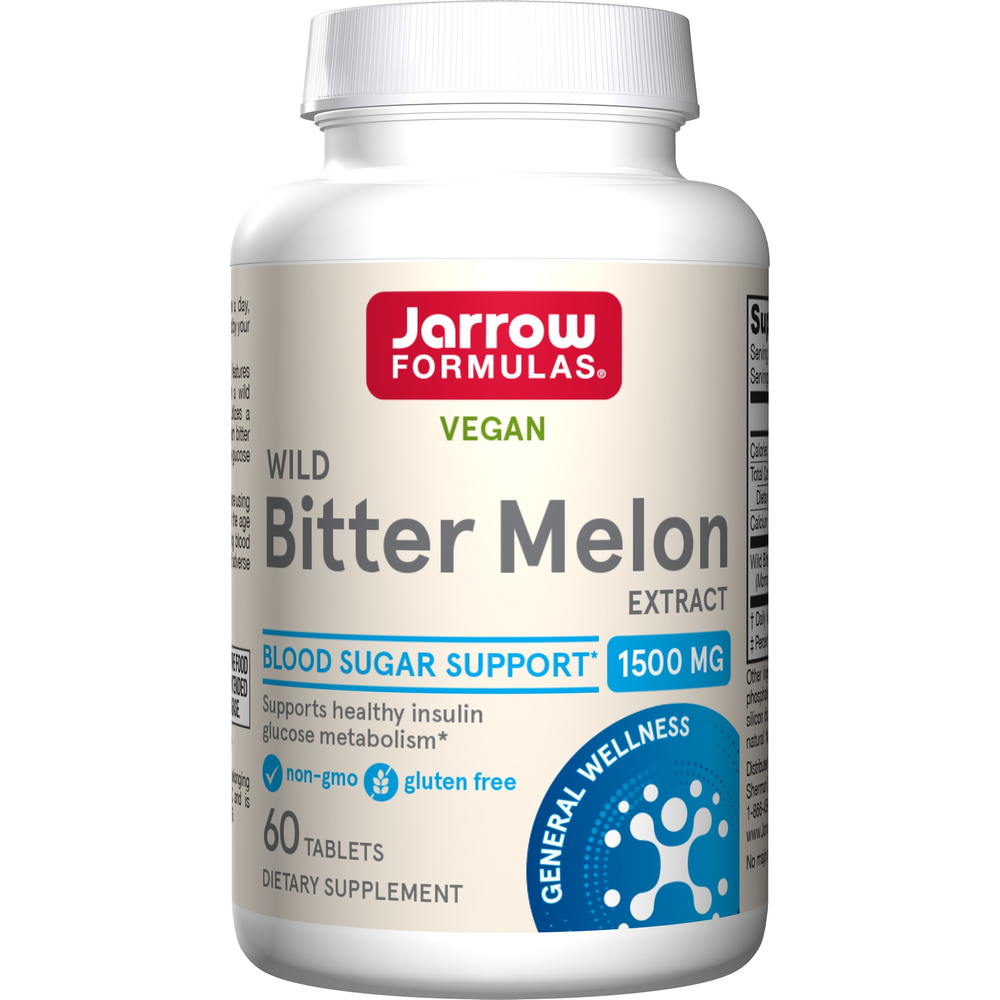 SKU: JAR-WBM
Supports Blood Pressure and Blood Sugar Already in the Normal Range*
Glycostat® is a clinically tested, patent pending, proprietary extract of wild bitter melon shown to be superior in published research. Bitter melon has been used traditionally to support cardiovascular and metabolic functions.* Certain wild genotypes, including Glycostat®, may positively influence the body's nitric oxide and angiotensin converting enzyme (ACE) systems.* Glycostat® supports blood pressure and blood sugar already in the normal range.*
Take 2 tablets per day (one in the AM and one in the PM), preferably 30 minutes before meals, or as directed by your qualified healthcare professional.
Serving Size: 2 Tablets
Amount Per Serving
Glycostat® Wild Bitter Melon Extract ... 1500mg
(non-GMO)(Momordica charantia, wild genotype, 15:1)
Other Ingredients
Cellulose, calcium phosphate, stearic acid (vegetable source), silicon dioxide, magnesium stearate (vegetable source), natural French vanilla flavor and a food grade coating.
No wheat, no gluten, no soybeans, no dairy, no egg, no fish/shellfish, no peanuts/tree nuts.
Suitable for vegetarians/vegans.
Keep out of the reach of children.
NOTE: Individuals with a medical condition (especially hyper- or hypotension), who are pregnant, lactating, or trying to conceive, are under the age of 18, or are taking medications (especially for blood pressure control) should consult a healthcare professional before using this product.
Glycostat® is a registered trademark belonging to Glykon Technologies Group, LLC.
*These statements have not been evaluated by the Food and Drug Administration. This product is not intended to diagnose, treat, cure, or prevent any disease.