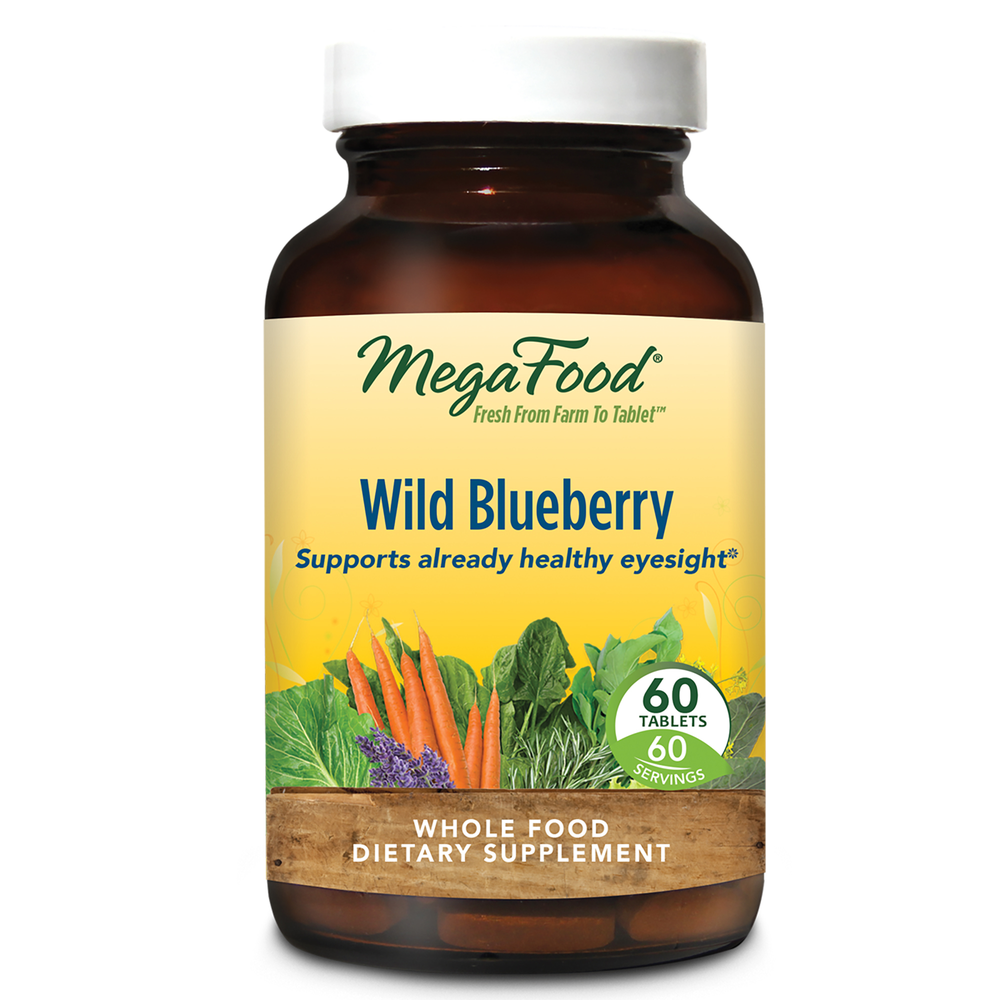 SKU: MEG-10233

Wild Blueberry



Supports already healthy eyesight*


Round 'em up! MegaFood® chewable Wild Blueberry tablets provide an incredible (and natural!) array of anthocyanins, flavonoids and polyphenols that support healthy vision*. Though they're tiny, they're mighty: each tablet contains the equivalent of seven fresh wild blueberries. (Even kids love the taste!)

Each Wild Blueberry tablet provides the equivalent of seven wild blueberries, a source of naturally occurring protective antioxidants and anthocyanins*
Our mini tablets are easy to chew and swallow*
Childrens (and adults!) love the taste*

This MegaFood product is made with real food to deliver a range of health-promoting compounds.



Supplement Facts

Serving Size 1 Chewable Tablet




Amount per Serving

Wild Blueberry 336 mg **

Providing naturally occurring phenolics including anthocyanins, flavonoids and polyphenols

Other Ingredients
Vegetable Lubricant, Silica.

Vegan, Vegetarian, Kosher, Dairy Free, Non-GMO Project Verified.

Suggested Use
Chew 1 tablet daily. May be taken anytime throughout the day, even on an empty stomach.

*These statements have not been evaluated by the Food & Drug Administration. These products are not intended to diagnose, treat, cure or prevent any disease.