Immune Tea
Wise Woman Herbals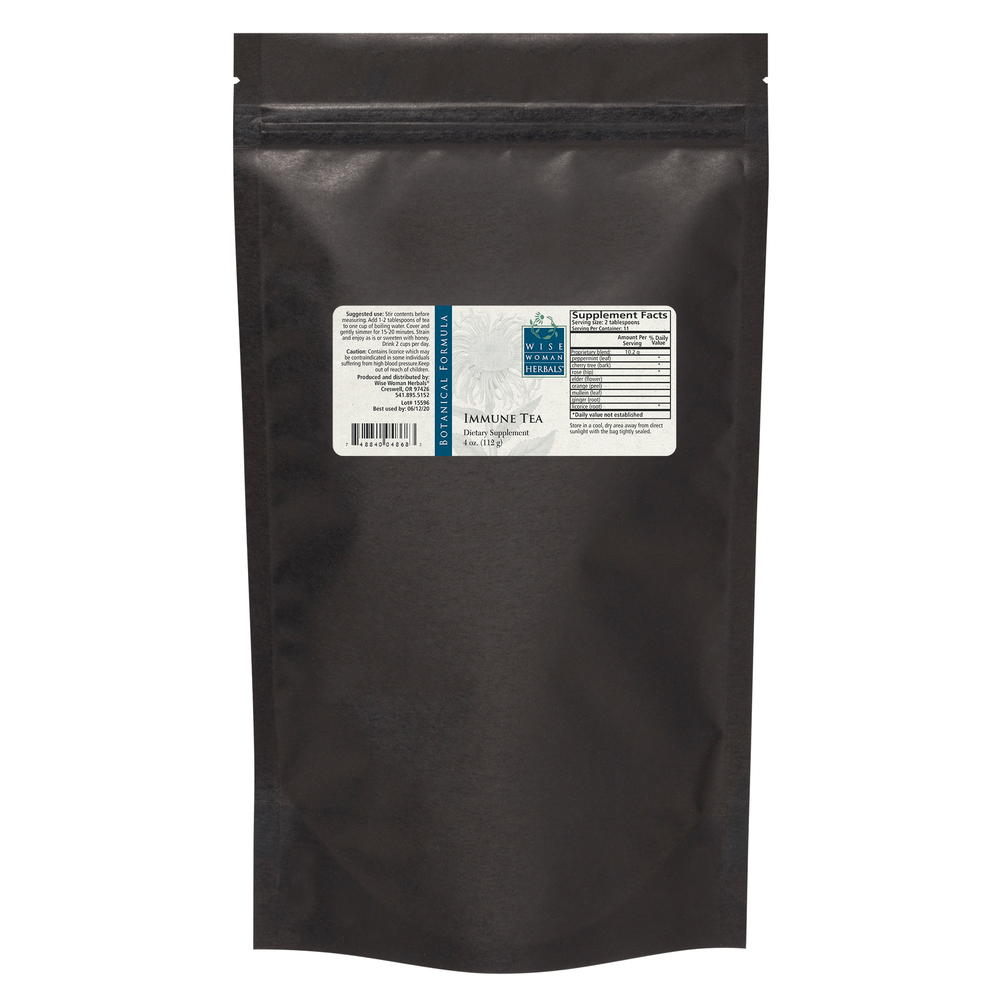 SKU: WWH-4WITE
Formerly called Winter Tea, Immune Tea promotes normal healthy sinus passages and upper respiratory tract function.
Add 1 heaping tablespoon from each bag to 1 cup boiling water. Cover and steep 15-20 minutes. Strain and enjoy as is or sweeten with honey. Drink 3 or more cups per day or as directed by a qualified healthcare practitioner. Note: A 4-oz bag will make appr
Zingiber officinale (ginger), Mentha piperita (peppermint), Prunus spp. (wild black cherry bark), Rosa canina (rose hips), Verbascum thapsus (mullein), Sambucus canadensis (American elder), Citrus sinensis (orange peel), Glycyrrhiza glabra (licorice). (Prepare by decoction and infusion.)
Contains -
Does Not Contain -
This formula should not be used in pregnancy, unless under the guidance of a healthcare provider who specializes in obstetrical care.