Wise Judge
Kan Herb Company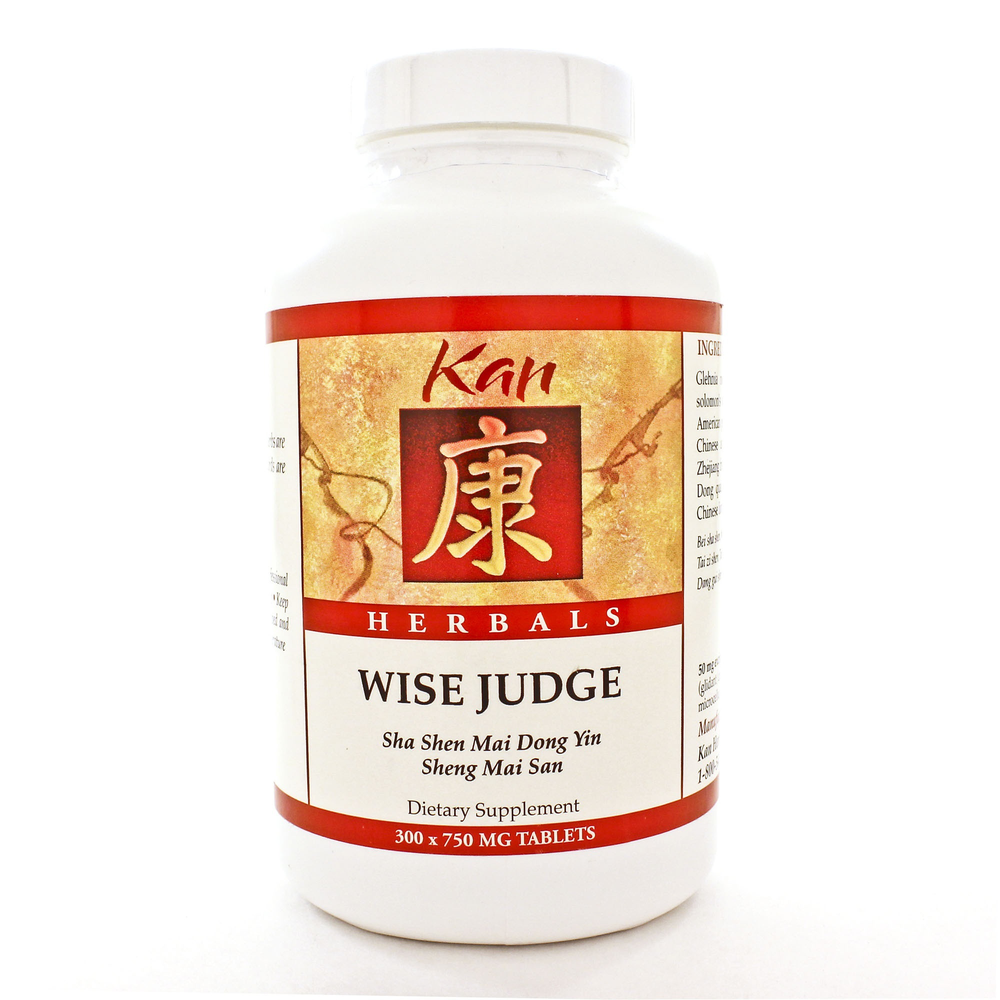 SKU: WJU30
Wise Judge, by Kan Herbals, is available in a 60, 120 & 300 tablet form, as well as 1, 2, 4 & 8 oz.
1-2 tablets, 2-3 times daily (recommended for adults)
Glehnia root
Ophiopogon tuber
Solomon's seal rhizome
Lily bulb
American ginseng root
Pseudostellaria root
Chinese asparagus tuber
Platycodon root
Zhejiang fritillary bulb
Tremella fruiting body
Dong quai root head
Rehmannia root (prepared)
Chinese licorice root
Poria cocos fruiting body
Schisandra fruit

50 mg excipients & binders:
silicon dioxide (glidant/dehydrant), stearic acid (lubricant/binder), microcellulose (coating)
Keep out of reach of children. Store at room temperature.
Use only as directed by your health professional and seek their advice if pregnant or nursing.