Women's Chamber Liquid
Kan Herb Company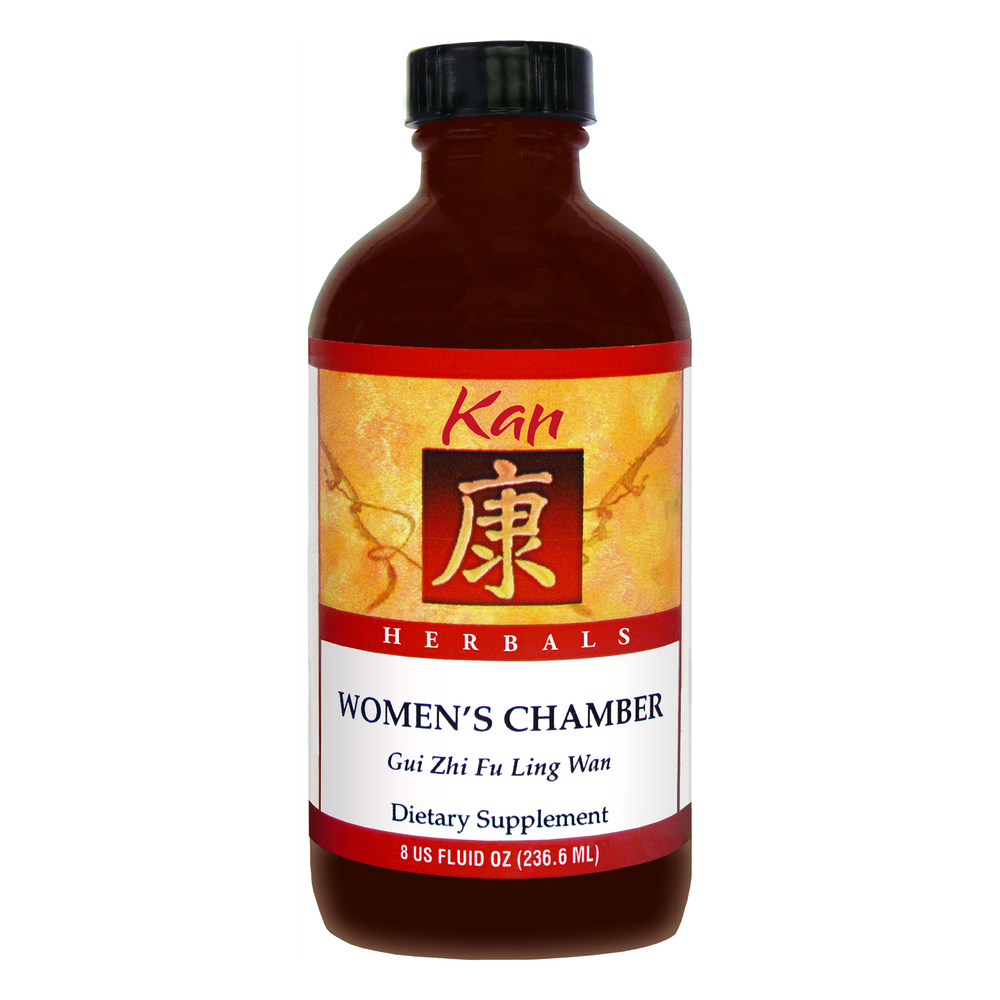 SKU: KA3H-WC8
Womens Chamber, by Kan Herbals, is available in a 60 and 120 tablet form, as well as 1, 2, 4 & 8 oz.
8-16 drops, 2-3 times daily (recommended for adults), shake well before every use
Chinese cinnamon twig
Porio cocos fruiting body
Tree peony bark
Peach seed
Chinese red peony root
Sparganium rhizome
Zedoary rhizome
Achyranthes root
Red sage root
Cyperus rhizome
Corydalis yanusuo tuber
Chinese licorice root

Water 55% to 65%
Alcohol 18% to 22%
(by volume)

To enhance dropper performance, this product contains less than 2% vegetable glycerin.

To evaporate alcohol, place in hot water.
Keep out of reach of children. Store at room temperature.
Use only as directed by your health care professional and seek their advice if pregnant or nursing.