Womens Crampbark Compound
Wise Woman Herbals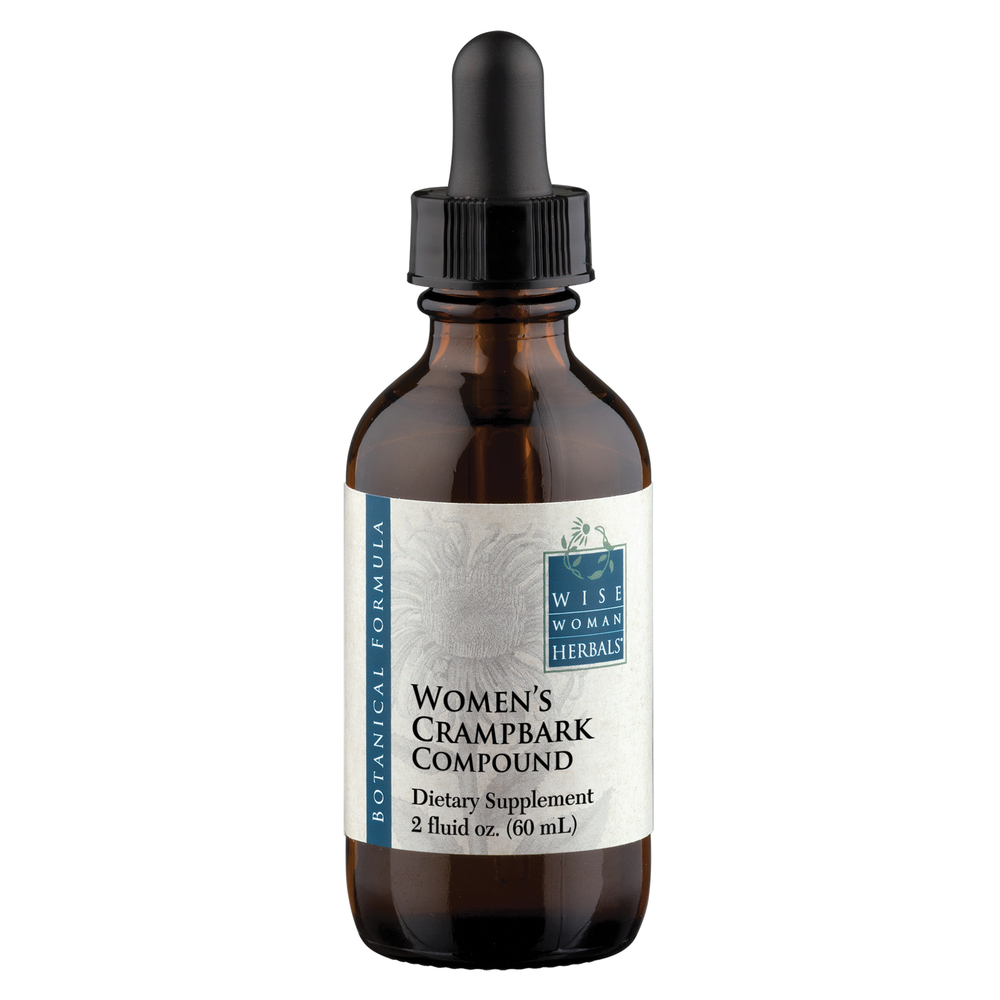 SKU: WWH-2wcco
Promotes relief from normal menstrual cramping and difficult menstruation.*
According to the label: Take 10-60 drops, 1-3 times a day.
Angelica sinensis (dong quai), Valeriana officinalis and sitchensis (valerian), Piscidia piscipula (Jamaica dogwood), Viburnum opulus (cramp bark), and Caulophyllum thalictroides (blue cohosh).
For severe or repeated pain during menses, a qualified healthcare professional should be consulted. Use this formula prior to the actual menstrual cramping. It is difficult for some women with cramping and severe pain to ingest the liquid due to nausea, especially in tea form. If the woman feels nausea prior to using this formula, start slowly with small amounts. If the formula produces nausea, discontinue or decrease the amount. This formula is contraindicated in pregnancy.