Xyli Pure Xylitol
Jarrow Formulas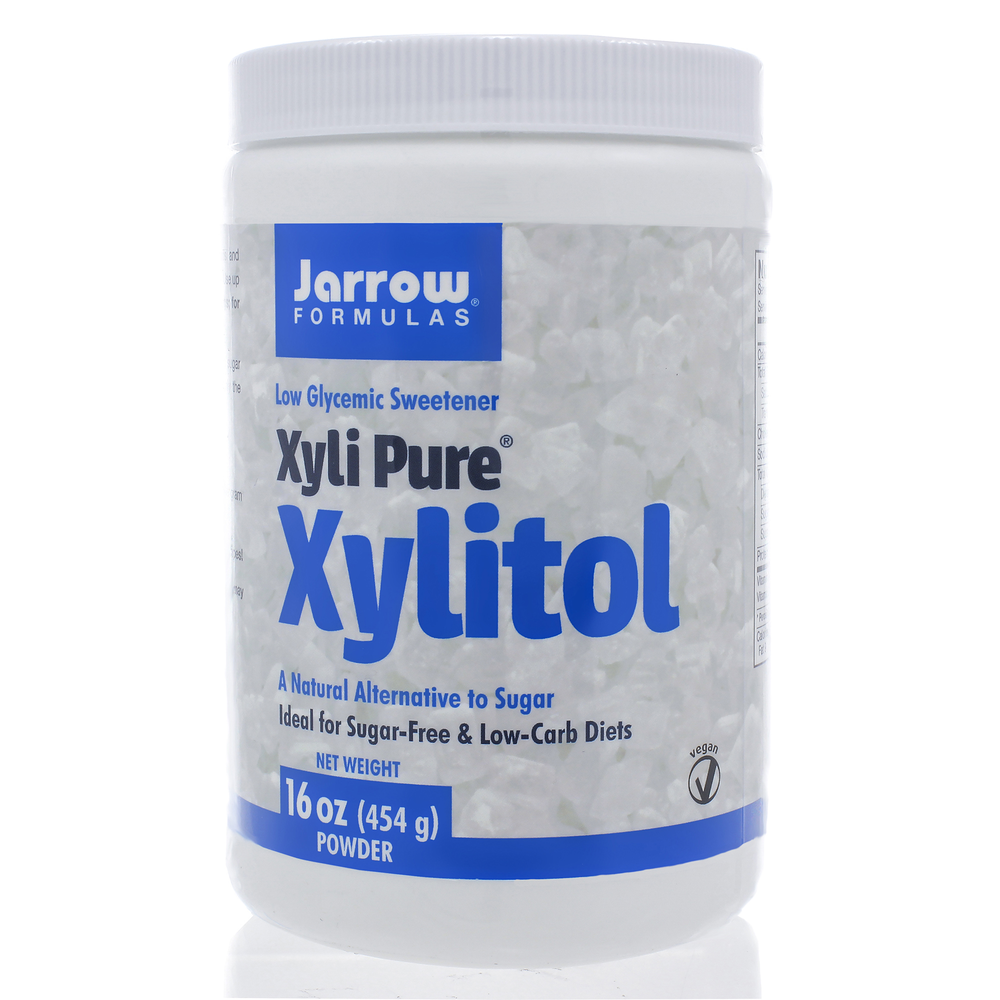 SKU: JAR-XYLI16
Xylitol
-A Natural Alternative to Sugar
-Ideal for Sugar-Free & Low-Carb Diets
-Pure Xylitol Powder
-Sugar alcohol found naturally in fruits
-Pleasant, Cooling Sweetness w/o Aftertaste
-2/3 Calories of Sugar
-2.5 less calories per gram
-Perfect For Sugar-Restricted/Low-Carb Diets
Mix 1 tsp. of Xyli Pure® in foods and beverages as a replacement for sugar and other sweeteners. Use up to 3 tsps. to achieve desired sweetness.
Serving Size: One Teaspoon (4 g)

Amount Per Serving
Calories ... 10
Total Fat ... 0 g
Saturated Fat ... 0 g
Trans Fat ... 0 g
Cholesterol ... 0 mg
Sodium ... 0 mg
Total Carbohydrate ... 4 g
Dietary Fiber ... 0 g
Sugars ... 0 g
Sugar Alcohol ... 4 g
Protein ... 0 g
Calories Per Gram: Fat 9 - Carbohydrate 4 - Protein 4
Other Ingredients: Silicon dioxide (anti-caking agent).
No wheat, no gluten, no soybeans, no dairy, no egg, no fish/shellfish, no peanuts/tree nuts.
Suitable for vegetarians/vegans.
Do not feed to dogs; for human consumption only.

Daily consumption of more than 25 g of xylitol may cause diarrhea, which stops after use is discontinued.
Packaged by weight, not by volume.
Keep tightly closed in a dry place; do not expose to excessive heat.
KEEP OUT OF REACH OF CHILDREN.
These statements have not been evaluated by the Food and Drug Administration. This product is not intended to diagnose, treat, cure, or prevent any disease.