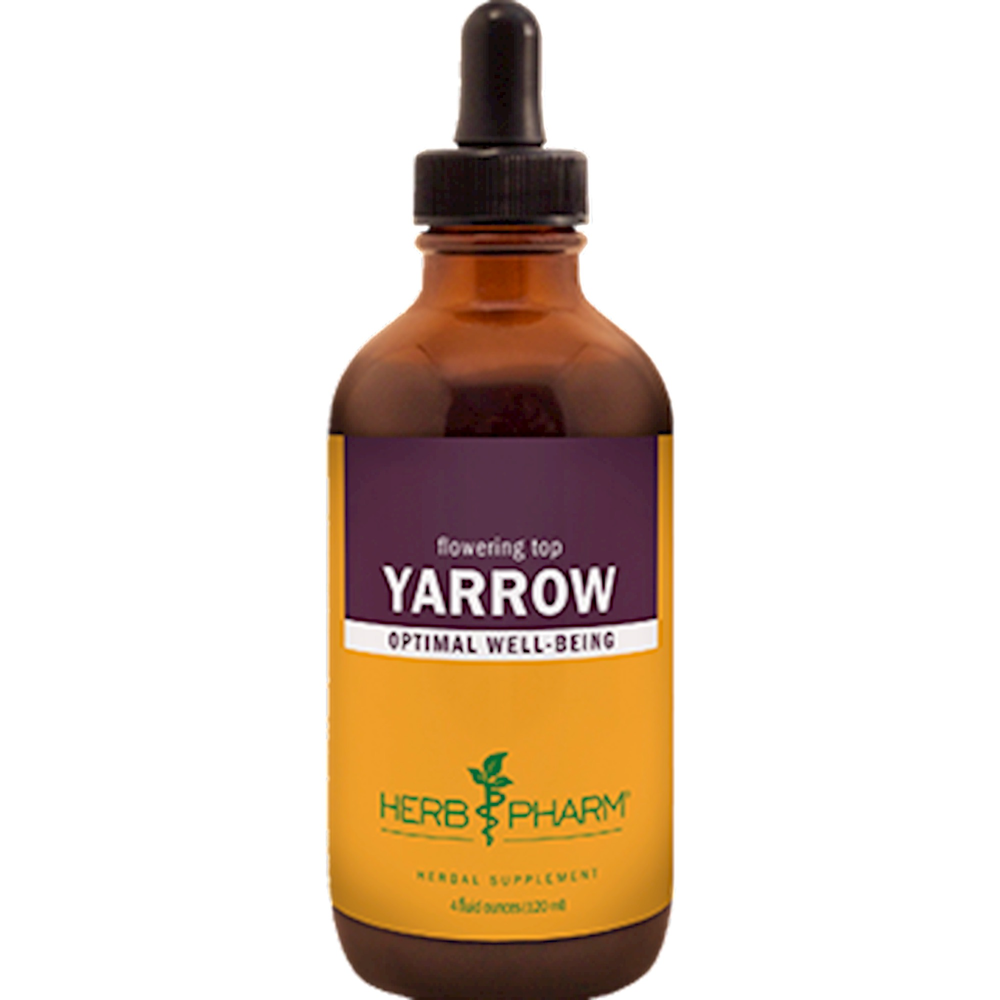 SKU: HE4-DYARR04
Yarrow

Ingredients:
Certified organic cane alcohol, distilled water, certified organic vegetable glycerin & Yarrow extractives. Non-GMO & Gluten-Free
Potency:
Dry herb / menstruum ratio: 1 : 5
Extraction rate 140 mg of herb per 0.7 ml.
Description:
We prepare our Yarrow Extract from the flowering top of Achillea millefolium plants which are certified organically grown and/or sustainably wildcrafted in their native habitat in the Siskiyou & Cascade Mountains of Oregon.
To assure optimal extraction of Yarrow's bioactive compounds, the uppermost flowering top is hand-harvested at its peak of potency, carefully shade-dried to retain its full color & aroma, and then thoroughly extracted.
Suggested Use:
Shake Well Before Using
Add 1 full squeeze of the dropper bulb to 2 oz. of water or juice, 2 to 4 times per day. Best taken between meals.
Cautions:
Seek expert medical advice before taking during pregnancy. Keep Out of the Reach of Children