Yeast is a Beast
LoveBug Probiotics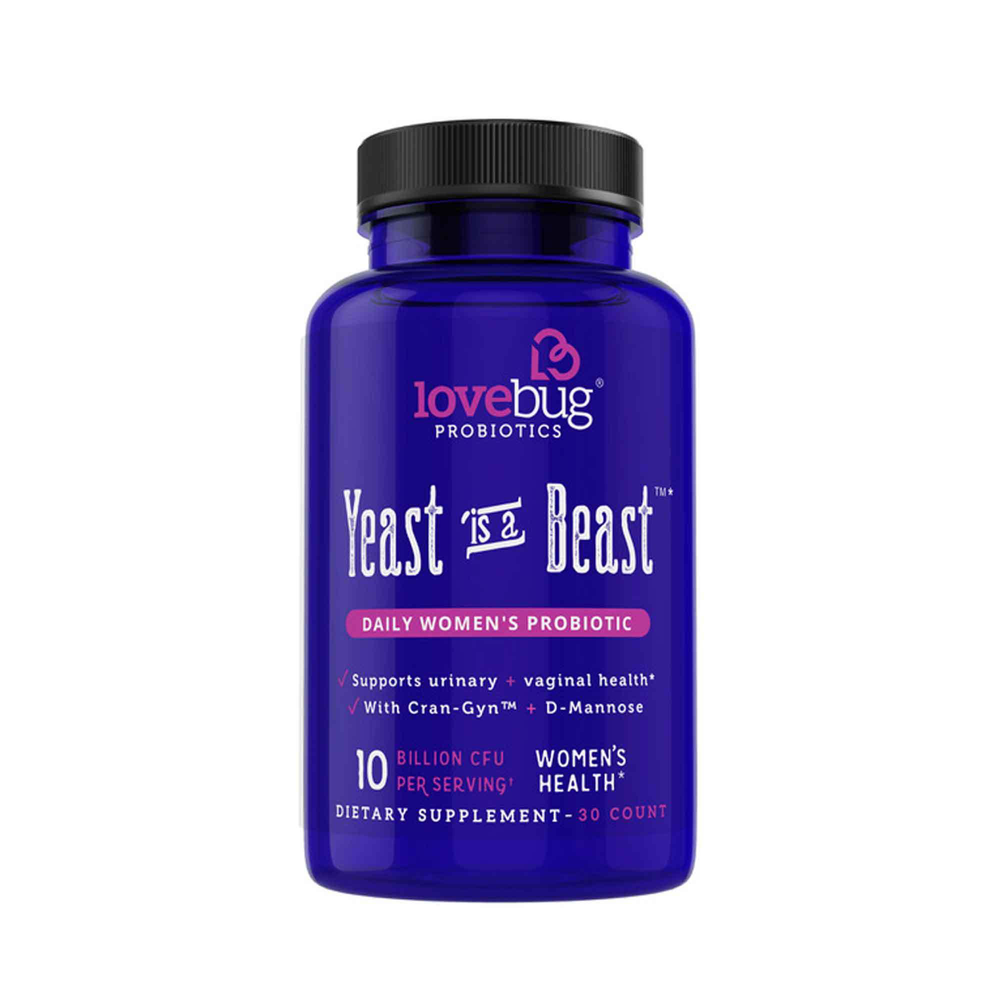 SKU: LOV651-YIB15030
Yeast is a Beast is a Women's health probiotic that contains 5 strains of Lactobacillus, as well as added Cran-Gyn and D-Mannose to prevent the overgrowth of yeast and UTI's. Yeast is a Beast contains 10 billion CFU and the tablets are protected with a patented delivery technology called Bio-tract, making them 15x more effective than standard capsules.
Take 1 tablet daily with a full glass of water in the morning 15 minutes before food.
For intense support, take 2 tablets daily.



Serving Size: 1 Tablet

Amount Per Serving
Cran-Gyn ... 250mg
D-Mannose
Cranberry extract
Magnesium hydroxide
Tricalcium phosphate
Vitamin C ... 16mg
Sodium ... 5mg
Proprietary Probiotic Blend ... 10 Billion CFU†
L. plantarum, L. gasseri, L. fermentum, L. reuteri, L. brevis

Other Ingredients: Microcrystalline Cellulose, Hydroxypropyl Methylcellulose, Pectin, Sodium Carbonate, Ascorbic Acid, Stearic Acid, Guar Gum, Turmeric

May contain trace amount of milk from fermentation process.

†10 Billion CFU at time of manufacture. 3 Billion CFU at expiration.
As with any dietary supplement, consult a physician if taking prescription medication or if you have a medical condition. keep out of reach of children. Do not use if seal is missing or broken.