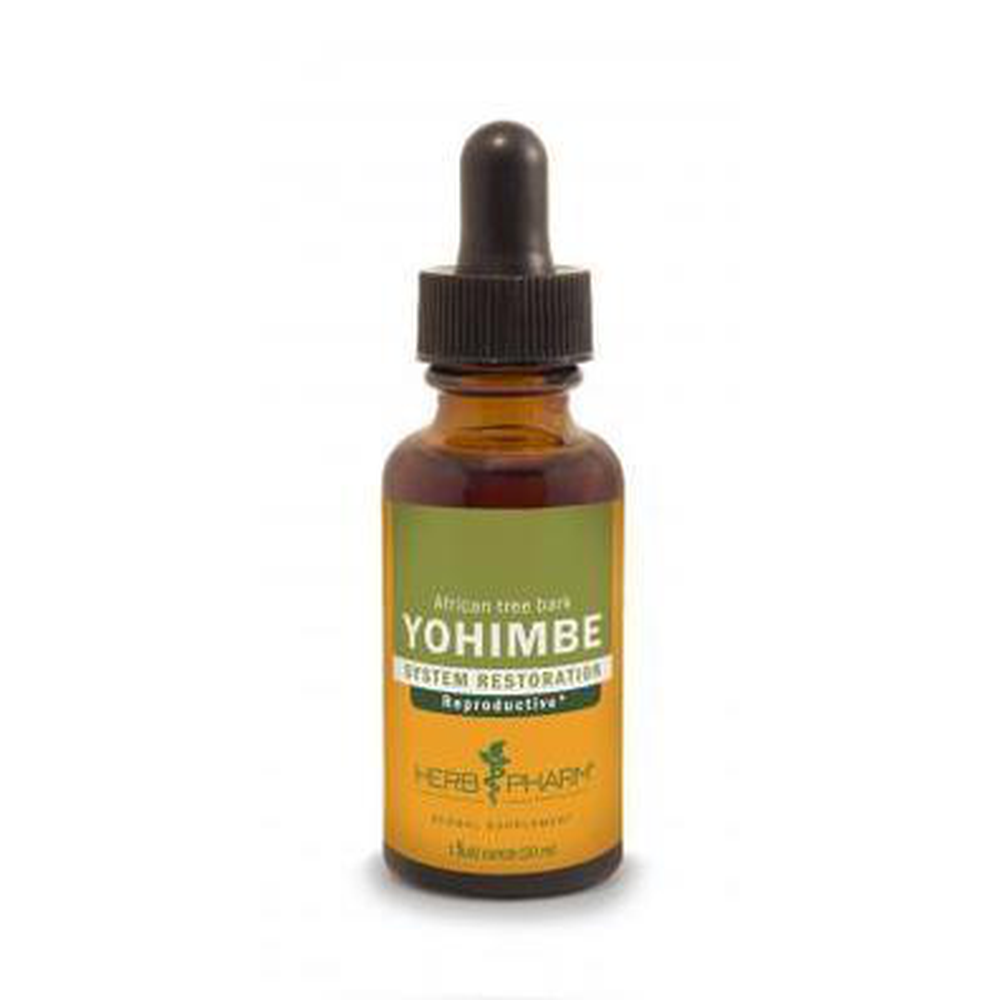 SKU: HE4-DYOH08
Herb Pharm prepares their Yohimbe Extract from the bark of Pausinystalia johimbe trees which are Sustainably Wildcrafted especially for them in their wild native habitat in Africa.
To assure optimal extraction of Yohimbes bioactive compounds, the bark is hand-harvested and carefully dried, and is then thoroughly extracted.
Shake Well Before Using
Take up to 40 drops in 2oz. of water or juice, one to three times per day.
Best taken between meals.
Certified organic alcohol, distilled water, dilute hydrochloric acid and Yohimbe extractives. GLUTEN-FREE
Not for use by persons under 18 years old, the elderly, or pregnant or breast-feeding women. Dont use if you have, or have had, heart, liver, kidney, or prostate disease, gastric or duodenal ulcers, abnormal blood pressure, diabetes, seizures, stroke or psychiatric illness. Avoid use with alcohol, prescription drugs and other medications, and tyramine-containing foods (e.g., beer and red wine, fermented or aged foods, yeast, cheese and soy). Discontinue use and consult a physician if you experience recurring headache, dizziness, anxiety, sleeplessness, tremors, bronchial spasms or heart palpitations. Do not exceed suggested use. Limit use to 8 weeks, followed by a 4 week break.
Keep Out of the Reach of Children.
*This statement has not been evaluated by the FDA. This product is not intended to diagnose, treat, cure or prevent any disease.