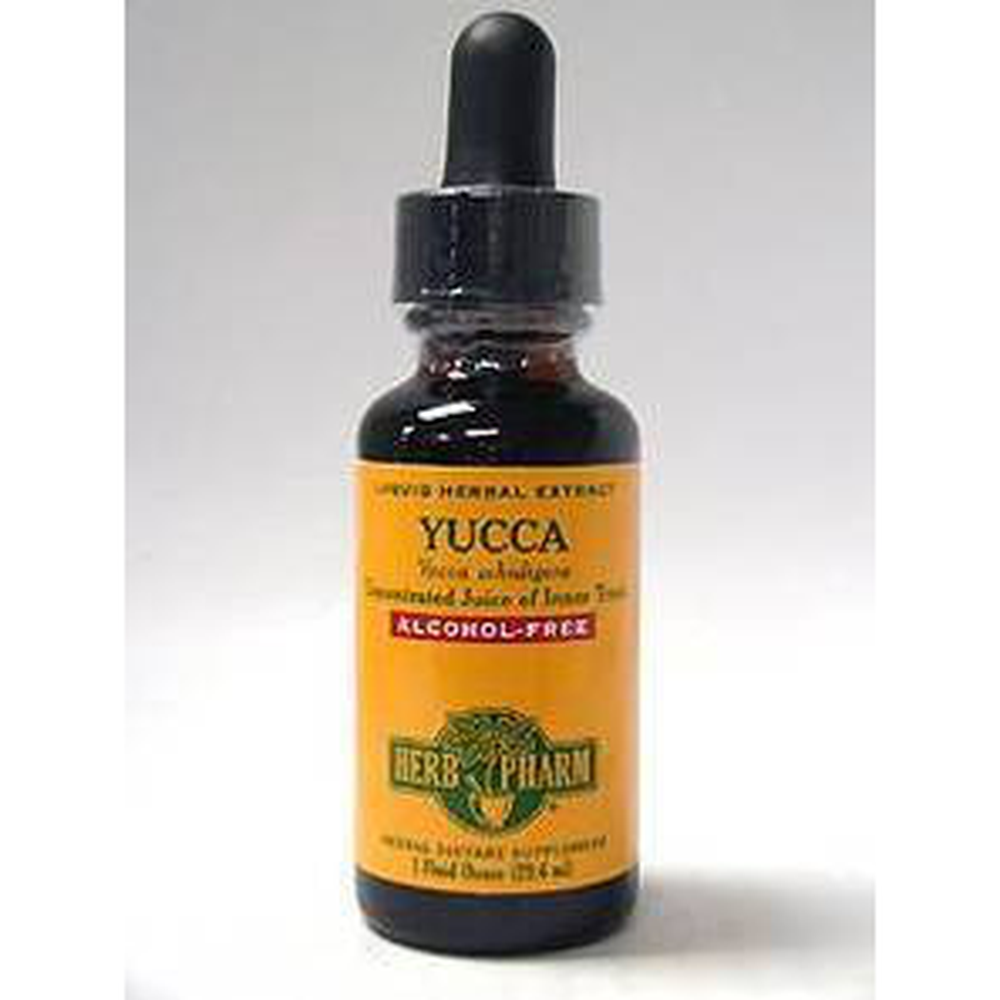 SKU: HE4-DYUCC01
Yucca

Ingredients:
Yucca (Yucca schidigera)
Potency:
Equivalent to approximately 0.5 ml of concentrated stem juice.
Description:
We prepare our Yucca Extract from the fresh stem juice of Yucca schidigera trees which are sustainably wildcrafted in their high-desert habitat.
With our special low-heat concentration process we evaporate away most of the juice's free liquid which creates a thick juice concentrate that is rich in Yucca's saponin compounds.
Suggested Use:
Shake Well Before Using
Add 0.57 ml (25 drops) to 8 oz. of water or juice, 2 to 4 times per day. Thoroughly mix. Best taken between meals.
Cautions:
Keep Out of the Reach of Children