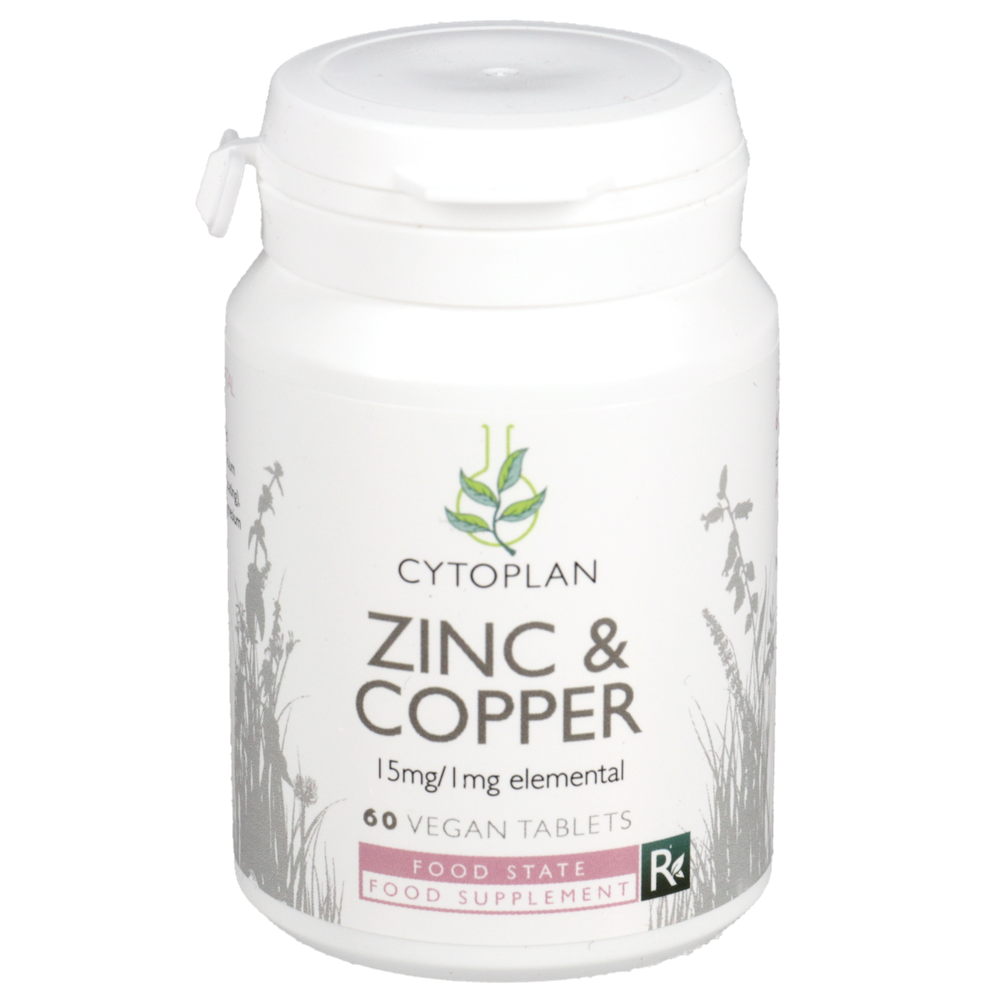 SKU: CYT-4081
Food State Zinc and Copper is presented to the body in a probiotic complex and thus is a gentle and well absorbed supplement. Food State Zinc is combined with copper to prevent a possible risk of copper deficiency during long-term usage.
| Active Nutrient | Strength | %NRV* |
| --- | --- | --- |
| Zinc | 15mg | 150 |
| Copper | 1mg | 100 |
Ingredients:
Inactive Lactobacillus bulgaricus combined with zinc citrate and copper sulphate, microcrystalline cellulose, vegetable stearic acid. *Beneficially combined in a base of lactobacillus bulgaricus. A native and friendly bacterial inhabitant of the human GI tract.
Suggested Intake:
1 tablet daily, or take as directed by a practitioner.
Suitable for:
Vegetarians and for people with Candida and yeast sensitivities.
Contraindications:
None.
Non-Active Ingredients:
Microcrystalline cellulose, vegetable stearic acid.
Non GM & Free From:
Yeast, wheat; starch, dairy, gluten; soy; added sugars, colourings, flavourings & preservatives.
Storage:
Keep cool, dry & out of direct sunlight.
It looks like there are no similar
products available