Zinc Lozenge 23mg
DaVinci Labs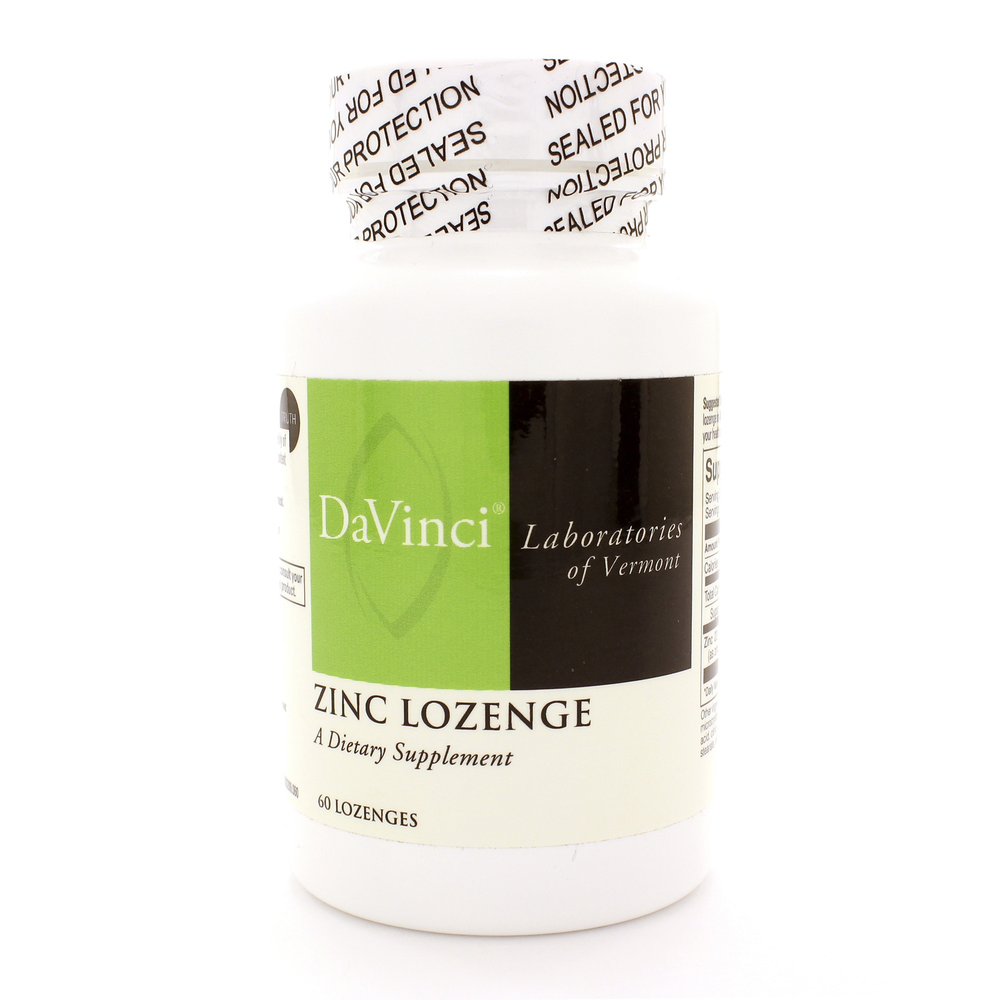 SKU: DAV-0200209060
Tasty lemon zinc lozenges that help to support the tissues of the throat.*

Zinc is an essential mineral found in every body cell. It is essential for a wide range of physiological functions and is an important cofactor for more than 200 enzymes, more than any other mineral.* These lemon-flavored zinc lozenges are a great-tasting supplements for both children and adults. They contain zinc in the citrate form to support immune system function, which is especially important during the winter months.* The lozenge form works well to support the tissues of the throat.*


Suggested Use:
As a dietary supplement, take 1 lozenge in AM and 1 lozenge in PM, or as directed by your healthcare practitioner. Let dissolve in mouth.
Serving Size: 1 Lozenge

Amount Per Serving
Calories ... 5
Total Carbohydrates ...1g
Zinc ... 23mg
(as Zn Citrate & Zn Gluconate)
Stevia Leaf Extract ... 4mg

Other Ingredients: Xylitol, Stearic acid, Vegetable stearate, Citric acid, Honey powder, Silica, Natural lemon flavor.


Color of this product may vary due to color variations of the natural ingredients.

Keep out of reach of children. Store in a cool, dry place.