Zinc Picolinate Formula
Seroyal/Genestra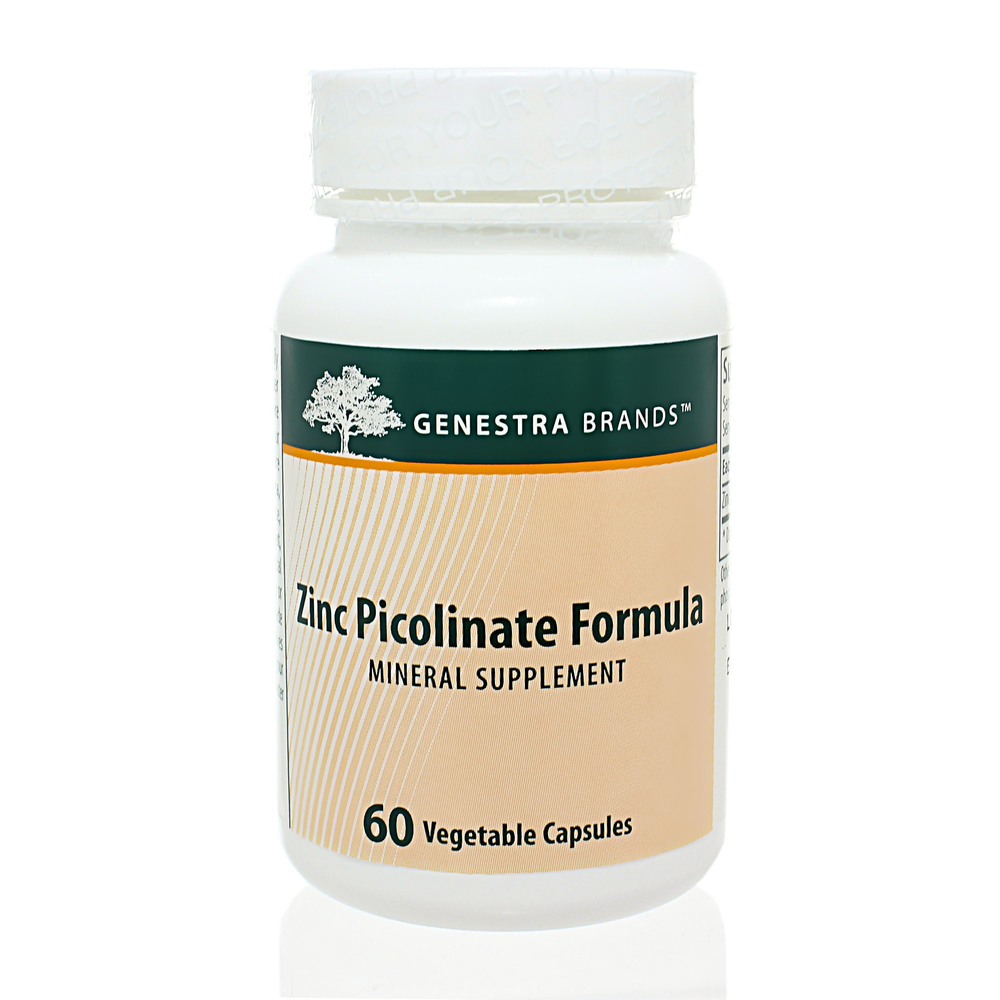 SKU: GN-04223
Zinc Picolinate Formula provides a highly bioavailable source of this mineral to specifically assist the endocrine and immune systems. Zinc is an essential nutrient and antioxidant, and is a component of superoxide dismutase (SOD). Zinc plays a major role in the synthesis and metabolism of protein, in promoting glandular and reproductive health, and in maintaining vitamin E levels in the blood.
Zinc picolinate formulation
Helps to maintain immune function*
Helps to maintain healthy skin*
Helps in connective tissue formation*
Helps the body metabolize carbohydrates, proteins and fats*
Helps to prevent zinc deficiency*
Ideal for vegans
Convenient vegetable capsule format
The capsules are 100% pure vegetable-sourced. Product ideal for vegans.
Take one capsule daily with a meal, a few hours before or after taking other medications, or as directed by your healthcare practitioner. For use beyond one month, consult your healthcare practitioner.
Serving Size: 1 Capsule
Amount Per Serving
Zinc ... 30mg
(zinc picolinate)
Other Ingredients: Hypromellose, cellulose, dibasic calcium phosphate dihydrate, magnesium stearate.
This product does not contain
wheat
starch
yeast
gluten
corn
soy
sodium
sugar
artificial coloring
artificial flavoring
antimicrobial preservatives
dairy
animal products
Ideal for vegans
The capsules are made from 100% pure vegetable sources, free of preservatives and additives.
Risk Information: If you are pregnant or breastfeeding, do not use. Nausea, abdominal pain and diarrhea may occur; in which case, discontinue use.
Quality Assurance: Safety-sealed for your protection and for product freshness. Do not use if outer seal is missing or broken. Store in a cool, dry place.