Zingiber-Max Capsules
Gaia Herbs/Professional Solutions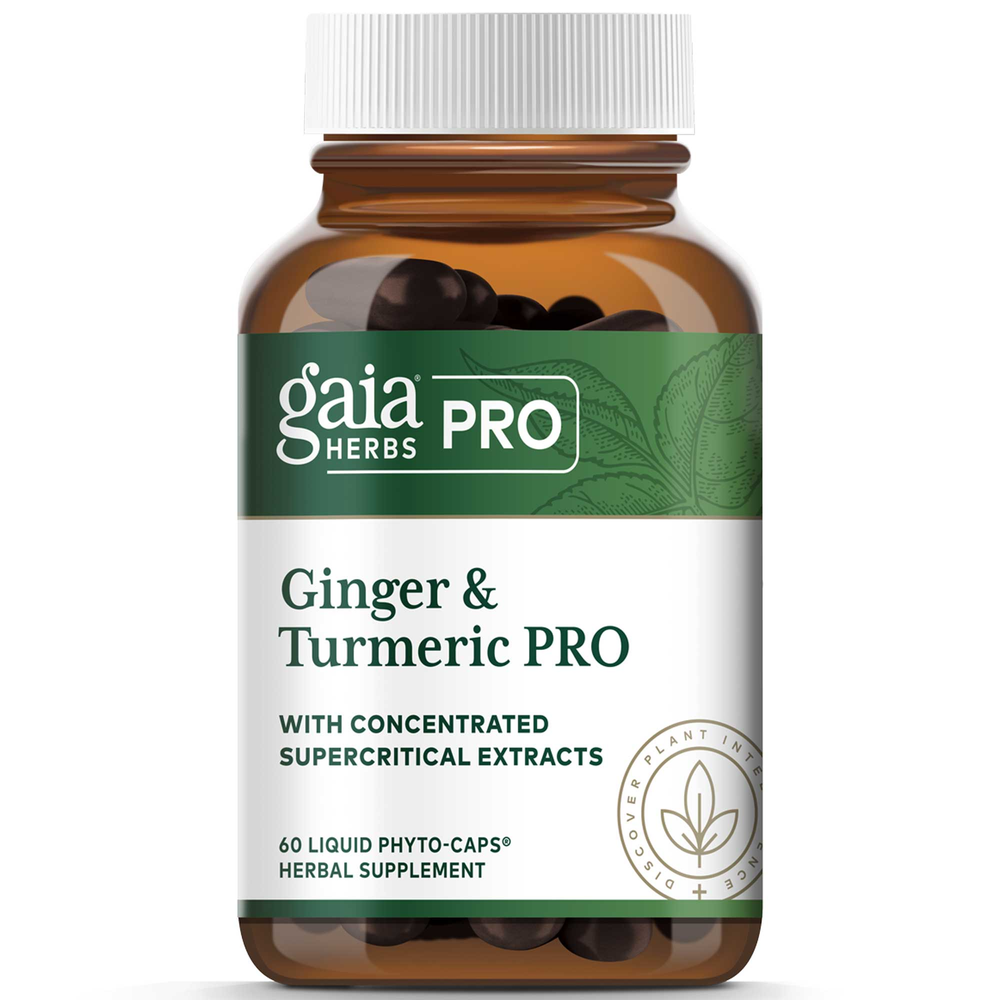 SKU: GAIP-90P67060
Supports a healthy inflammatory response*
Ginger has a long history of use for promoting healthy digestion, modulating inflammation, supporting heart health, and alleviating nausea. Zingiber-Max uses dual extraction technology to deliver the broadest spectrum of herbal activity: 1. Supercritical CO2 extraction, for fat-soluble constituents; and 2. Alcohol extraction, for water-soluble constituents.
Take 1 capsule 1-2 times daily at meals or as directed by your health care provider.
Serving Size: 1 Capsule
Amount Per Serving
Calories ... 5
Ginger root supercritical extract ... 150mg
(Zingiber officinale)(20mg total Pungents from Ginger root extract)
Turmeric root supercritical extract+ ... 25mg
(curcuma longa)
Other Ingredients: Vegetable glycerine, lecithin (non-GMO), water, and
capsule (vegetable cellulose)

+= Ecologically Harvested
Each capsule contains 3, 000 dry herb equivalent.
Not to be used during pregnancy or lactation. Keep away from children. Use only as directed on label. Safety sealed for your protection. Keep bottle capped at all times and store in a cool dry place. Natural separation may occur. This does not affect product quality.