Zn-50 (Zinc)
Bio-Tech Pharmacal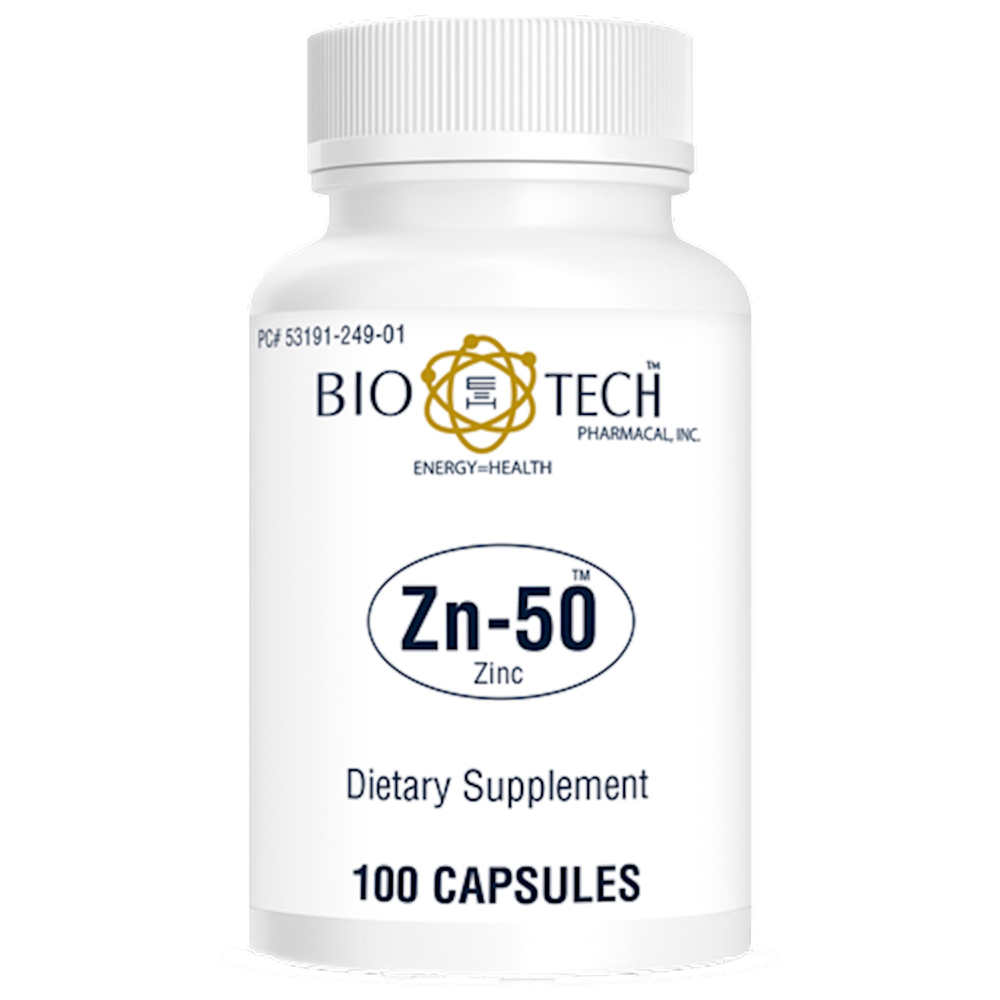 SKU: BI4-249A
Zinc is an essential mineral that plays a role in a wide range of physiological processes, such as growth, development, and metabolism.*
Zinc serves as a cofactor for over 100 enzymes, including superoxide dismutase (SOD), an important antioxidant enzyme.*
Adequate zinc intake is critical for optimal immune system function and tissue repair following injury or surgery.*
Supplementation with zinc may also support nervous system, eye, and reproductive health.*
Individuals at risk for zinc deficiency include vegetarians, those with digestive disorders, pregnant women, and older adults.*
Zn-50 is formulated with bioavailable zinc gluconate.*
Health Benefits
Essential nutrient that supports overall health*
Promotes optimal immune health and tissue repair*
Supports nervous system, eye, and reproductive health*
Formulated with bioavailable zinc gluconate*
Take one capsule per day or as directed by your healthcare professional.
Serving Size: 1 Capsule
Amount Per Serving
Zinc ... 50mg
(as zinc gluconate)
Other Ingredients: Gelatin capsule, microcrystalline cellulose
Contains NO: Dairy, egg, fish, shellfish, nuts, wheat, gluten, soy, sugar, yeast, artificial preservatives or colors.
Keep out of the reach of children.
Safety sealed for your protection.
Store tightly closed in a cool, dry place.