3A Calcium 1000
Lane Medical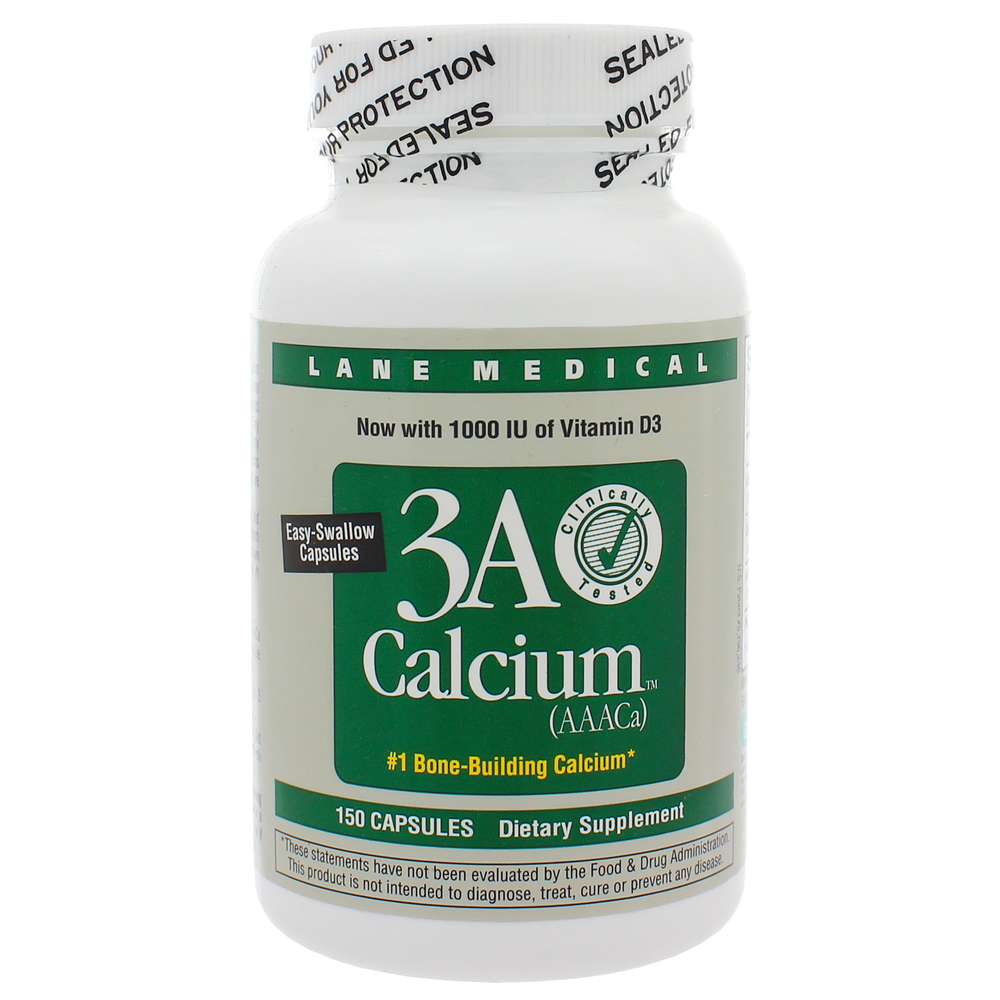 SKU: LA1-CAL3A150
3A Calcium 1000
3A Calcium (AACa) is a patented, ionic calcium from Japan comprosed of calcium oxide and calcium hydroxide. AACa also is potentiated with HAI (heated algal ingredient), a patented amino acid complex from super-heated hijiki seaweek. Tiny amount of HAI have been scientifically shown to significantly increase calcium absorption. In one study, the improvement was up to 4X greater. These two patented, natural ingredients are only available in 3A calcium.
3A Calcium provides superior calcium absorption and parathyroid modulation. Backed by 20 years of clincal research and 30 published, scientific articles, 3A Calcium has shown consistent, significant increases in bone density. It is the #1 Bone-Buliding Calcium.
Take 3 capsules in the morning and 3 capsules at bedtime, preferably with food.
Serving Size: 3 Capsule
Amount Per Serving
Vitamin D3 ... 500IU
(cholecalciferol)
Calcium ... 500mg
(calcium Hydroxide & calcium oxide)
HAI Amino Acid Extract ... 1mg
(Sea algae)
Other Ingredients: Gelatin, Citric Acid, Croscarmellose Sodium, Microcrystalline Cellulose and Magnesium Stearate.
Gluten Free. Lactose Free.
Consult a health professional first if you are pregnant, nursing or have chronic granulomatous disorders (CGD).
Store in a cool, dry place.
Keep out of reach of children.
Do not use uf bottle seal is broken or missing.