Reacted Calcium
Ortho Molecular Products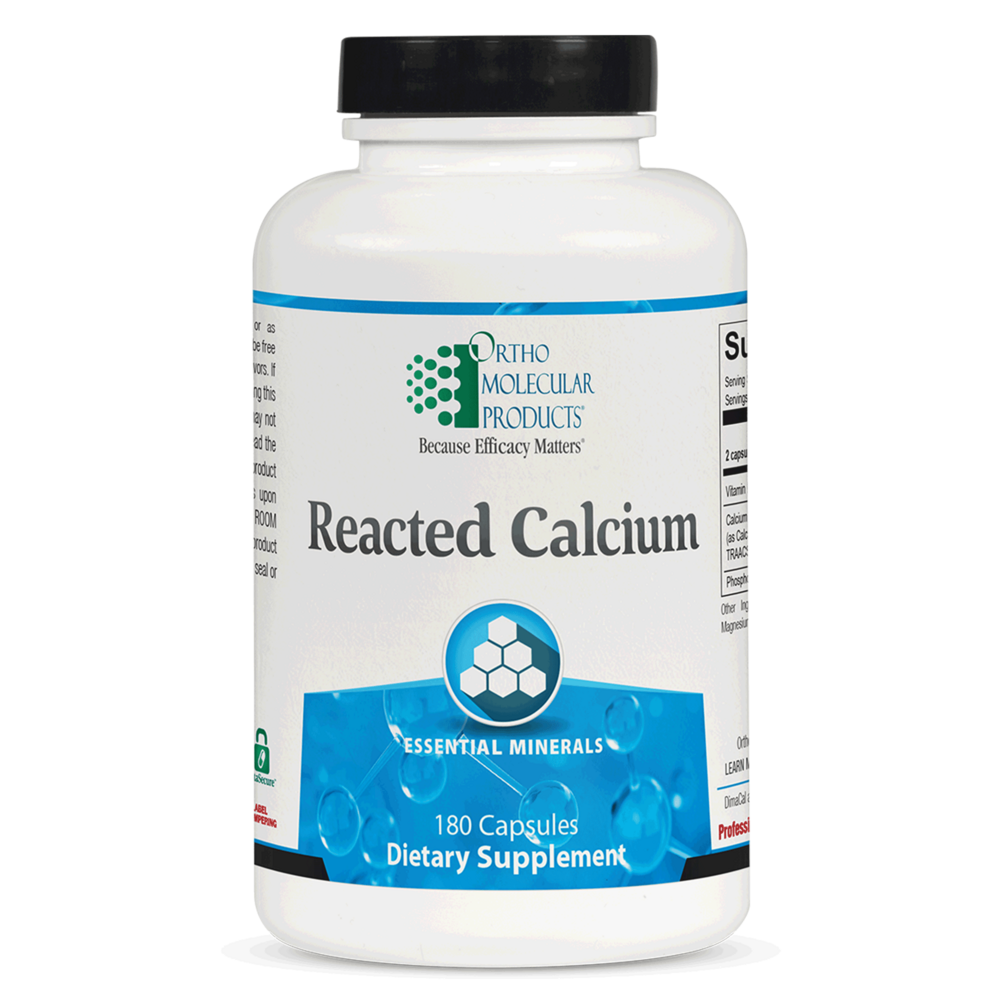 SKU: OHM-251180
Reacted Calcium
Four different forms of calcium are used in the Reacted Calcium formula to maximize absorption in the body.*
1-2 capsules three times per day or as recommended by your health care professional.
Serving Size: 2 Capsules
Amount Per Serving
Vitamin D3 (as Cholecalciferol)
10 mcg (400 IU)
Calcium
(as Calcium Hydroxyapatite, DimaCal® Dicalcium Malate,
TRAACS® Calcium Bisglycinate Chelate, Calcium Citrate USP)
500 mg
Phosphorus (as Calcium Hydroxyapatite)
143 mg
Other Ingredients
Natural Vegetable Capsules, Microcrystalline Cellulose, Magnesium Stearate, and Silicon Dioxide.

Does Not Contain
Gluten, yeast, artificial colors and flavors.
If you are pregnant or nursing, consult your physician before taking this product.