5-HTP 50mg
Metabolic Maintenance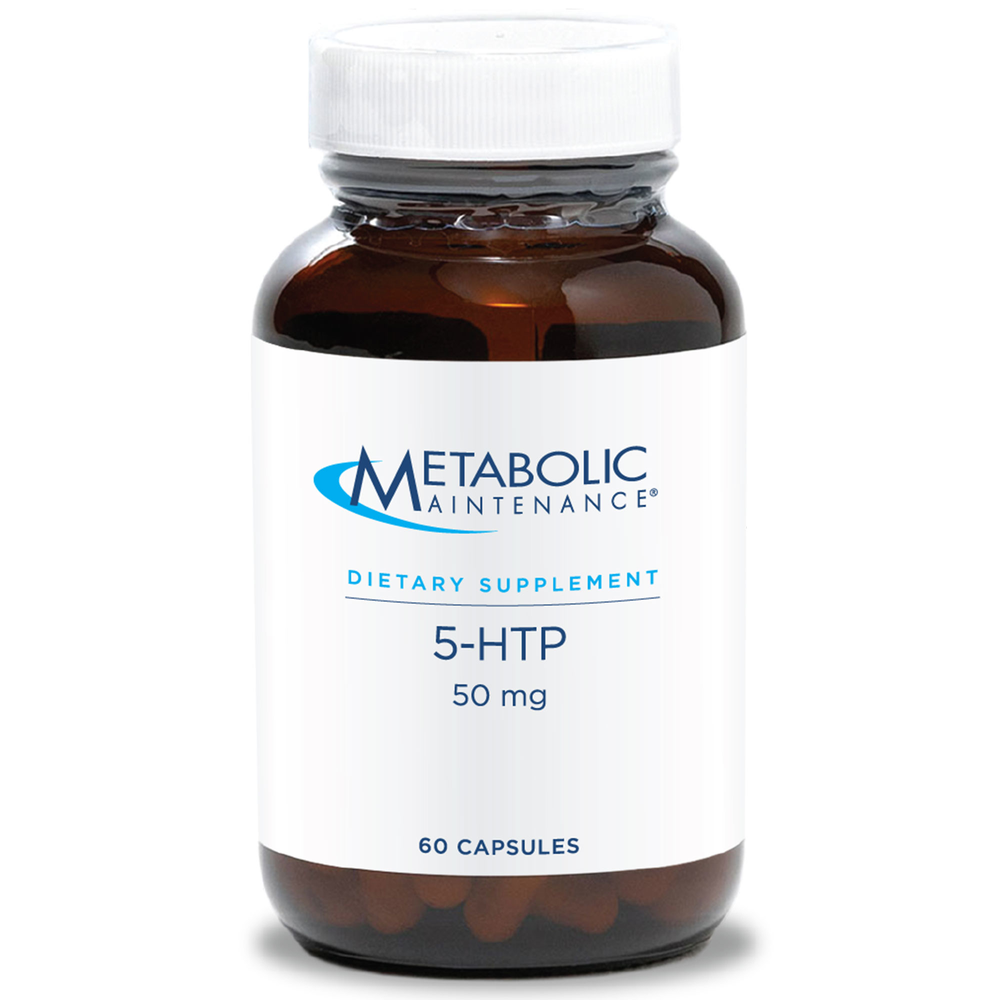 SKU: ME3-00100
5-HTP
(5-Hydroxytryptophan)
5-HTP is a metabolite of tryptophan and precursor of serotonin and melatonin. Tryptophan—>5-HTP—>serotonin—>melatonin. 5-HTP plays a role in mood, sleep, anxiety, and pain sensation. Our 5-HTP is naturally derived from the seeds of the African plant Griffonia simplicifolia and is combined with activated vitamin B-6 as active P-5-P, an important cofactor in serotonin metabolism.Consult with you physician if using SSRI's. *
Provides important precursor of serotonin and melatonin
Nourishes proper gut function
Supports healthy mood and sleep
One (1) capsule daily, or as directed by a healthcare professional. Best taken between meals.
Serving Size: 1 Capsule
Amount Per Serving
Vitamin B-6 ... 3mg
(as 5mg Pyridoxal 5 Phosphate)
5-Hydroxytryptophan ... 50mg*
Glycine ... 220mg*
Other Ingredients: Vegetarian cellulose capsule.
Does not contain gluten or excipients.
Caution: Do not take with MAO inhibitors or tricyclic antidepressants. Pregnant or lactating women, consult your healthcare professional before taking this product.
Keep tightly closed in a cool, dry place, out of the reach of children.