5-HTP Supreme
Designs for Health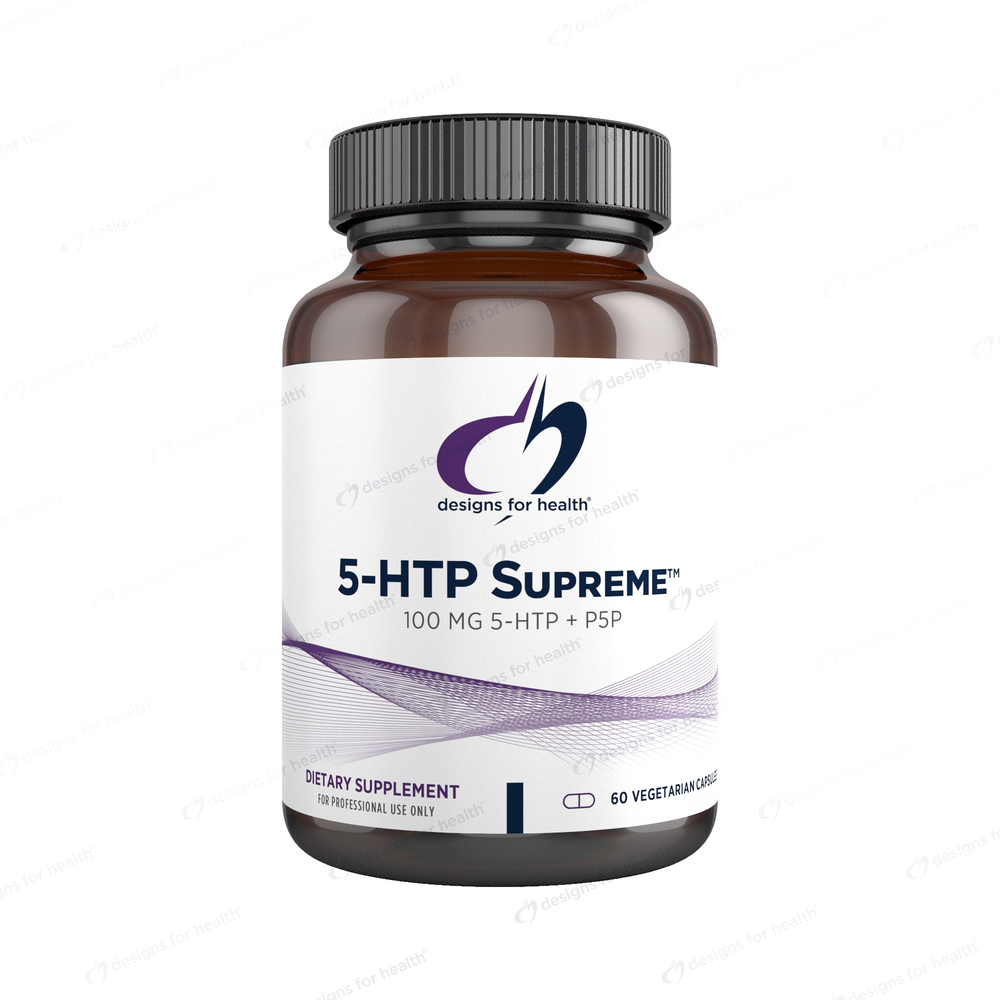 SKU: DFH-HTU060
5-HTP Supreme™ is a synergistic formula of 5-hydroxytryptophan (100 mg) and vitamin B6 (20 mg) for supporting overall neurotransmitter metabolism by providing precursors of serotonin. 5-HTP readily enters the blood brain barrier, however conversion into serotonin requires the cofac­tor vitamin B6, which is included in this formula. 5-HTP Supreme™ may be used during the day to support healthy mood or appetite or at bedtime to support sleep.
This formula is used in place of 5-HTP Synergy™ when higher doses of 5-HTP are required.
Made with non-GMO ingredients.
As a dietary supplement, take one capsule per day, or as directed by your health care practitioner.
Serving Size: One Capsule
Amount Per Serving
Vitamin B-6 ... 20mg
(as Pyridoxal-5-Phosphate)
5-HTP ... 100mg
(5-Hydroxytryptophan)
Other Ingredients: Microcrystalline cellulose, cellulose (capsule), L-leucine.
This product does not contain gluten.
WARNING
Not recommended for use by pregnant or lactating women, or by those taking SSRI or MAOI medications.
NOTICE
Color, size or shape may appear different between lots.
Store at room temperature. Keep out of reach of children.