5-Hydroxy Gaba
Priority One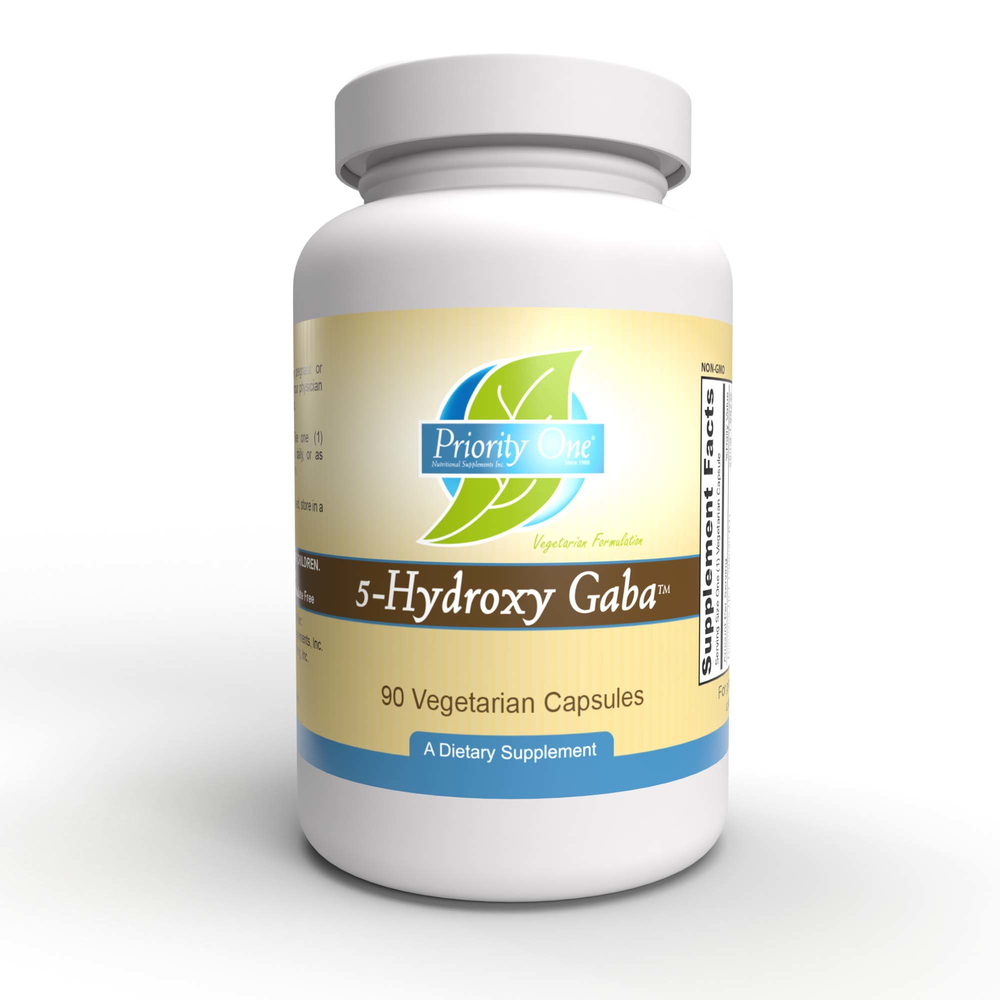 SKU: PR7-1245
A non-essential amino acid precursor and herbal combination designed to promote a positive mental state. Useful in promoting healthy sleep patterns, and a calm relaxed state of mind.*
Take one (1) capsule three (3) times daily, or as directed by your physician.
Serving Size: One Vegetarian Capsule
Amount Per Serving
Thiamine HCl ... 25mg
(vitamin B1)
Niacinamide ... 25mg
Magnesium ... 5mg
(as magnesium rice chelate oxide)
Inositol ... 175mg**
Griffonia simplicifolia ... 15mg**
(seed)(L-5-Hydroxytryptophan 98%)
Valerian ... 15mg**
(root)(Valeriana officinalis)
(standardized 0.8% valerenic acid)
Hops ... 50mg**
(strobiles)(Humulus lupulus)
Passionflower ... 25mg**
(leaf)(Passiflora incarnata)
L-Glutamic Acid ... 25mg**
GABA ... 100mg**
(gamma amino butyric acid)
Other Ingredients: Rice chelate, silicon dioxide, citric acid, vegetarian capsule (hypromellose, purified water).
This product does not contain
preservatives
Bisphenol-A (BPA)
Phthalates
GMOs
Warning: If you are pregnant or breast feeding, consult your physician before using this product.
Keep container tightly closed, store in a cool, dry place.
Keep out of reach of children.