Calm/Priority
Priority One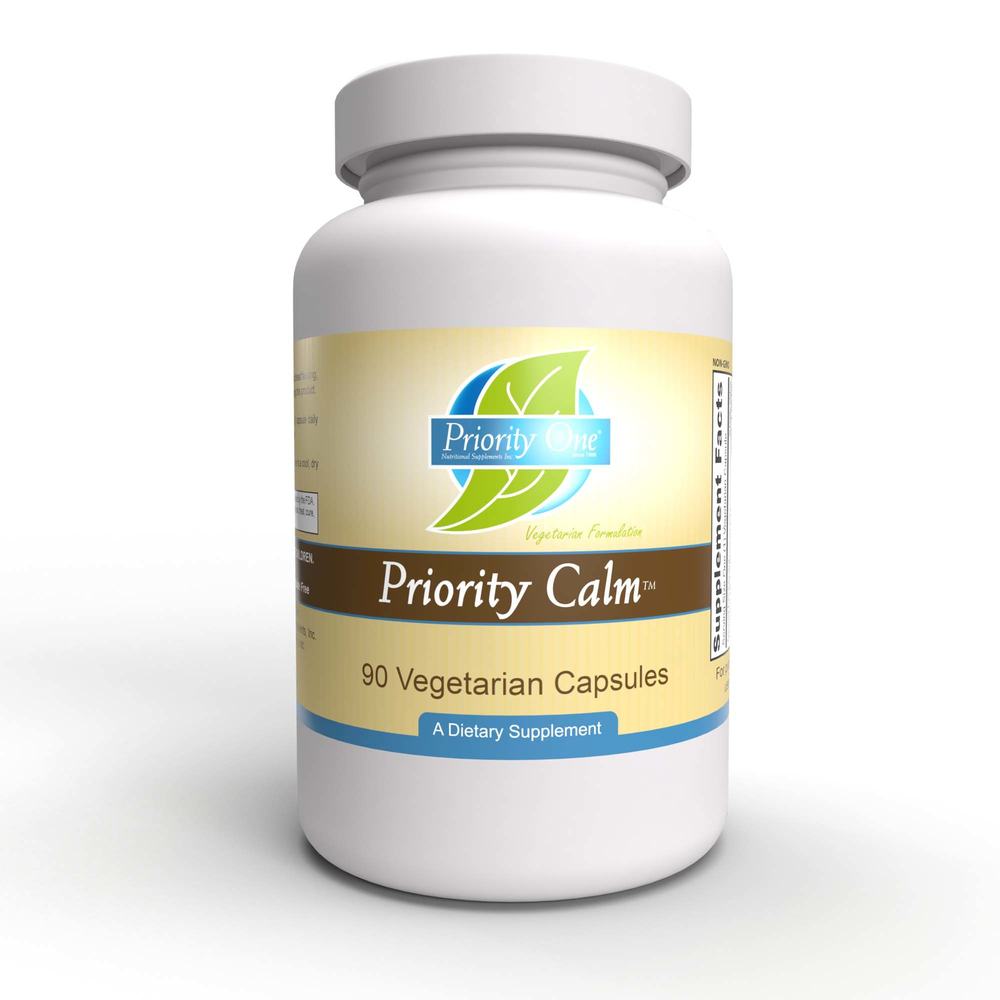 SKU: PR7-1105
NUTRITIONAL BENEFITS
This nutrient/herb combination relaxes the body and mind naturally without risk of dependence.
MAY BE HELPFUL FOR
Loss of sleep due to physical or mental stress associated with anxiety.
The central nervous system.
Recommendations:
Adults take two (2) to four (4) capsules daily or as directed by your physician.
Serving Size: One (1) Vegetarian Capsule
Amount Per Serving
Inositol ...175mg**
Thiamine HCI ...25mg**
Magnesium ...25mg / 6% DV
(Amino Acid Chelate)
Niacinamide ...25mg**
Valerian Root Extract ...175mg**
(Yielding o.8% Valerenic Acid)
Lupulin ...50mg**
(Hops Pollen)
Passion Flower ...25mg**
Glutamic Acid ...25mg**
Gama Amino Butyric Acid ...50mg**
(GABA)
** No US Daily Value has been established
Contains:
Rice Powder, Magnesium Stearate
Supplemental Facts:
This product is encapsulated in a vegetarian capsule.
Contains no preservatives.
KEEP CONTAINER TIGHTLY CLOSED. STORE IN A COOL, DRY TEMPERATURE.
KEEP OUT OF REACH OF CHILDREN.
If you are pregnant or breast feeding, consult your physician before using this product.