8X Pancreatin
Professional Formulas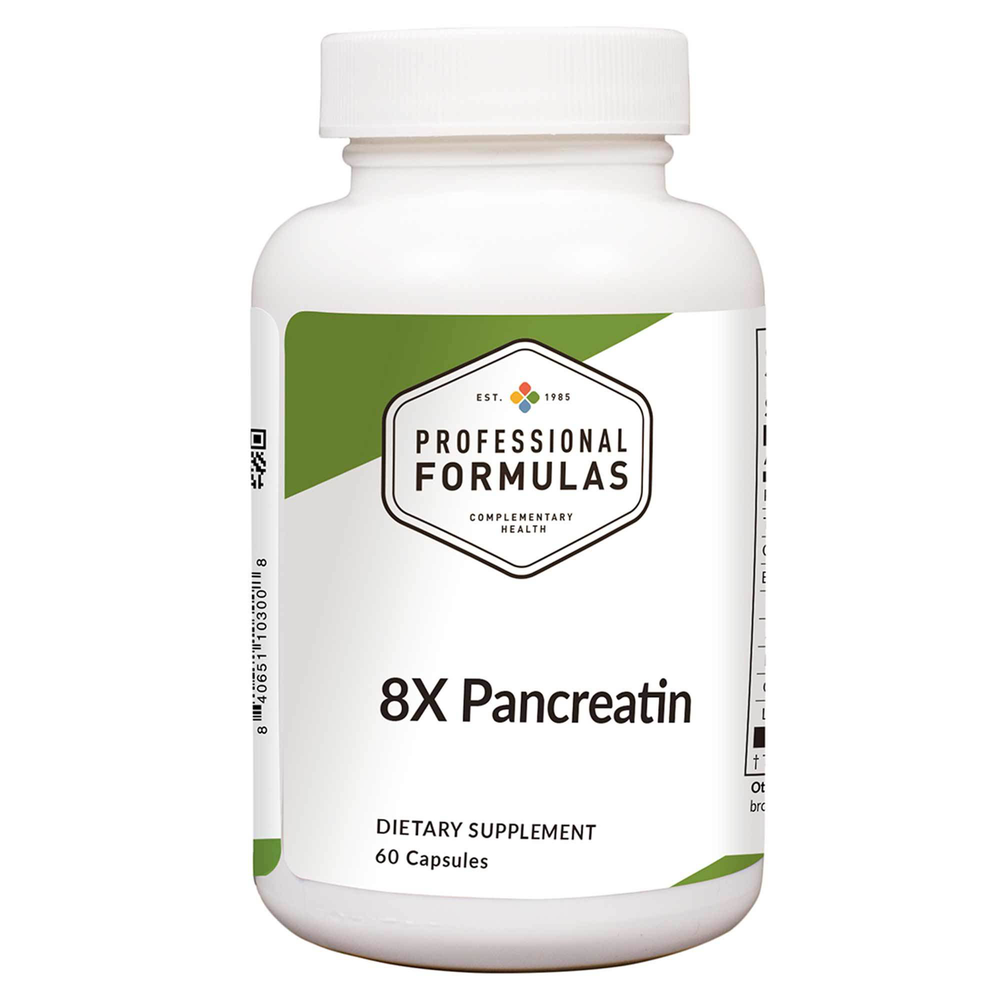 SKU: PRO511-SP8X
Pure pancreatic enzymes for digestive support.
Suggested Use:
As a nutritional supplement, take one capsule 3 times daily following meals, or as directed by your healthcare professional.
Serving Size: 1 Capsule
Amount Per Serving
Pancreatin 8X … 350mg
(porcine)
Trypsin … 34mg
(porcine)
Chymotrypsin … 30mg
(porcine)
Enzyme Activity:
Trypsin 84,000 USP
Amylase 70,000 USP
Protease 70,000 USP
Chymotrypsin 30,000 USP
Lipase 5,600 USP
Other Ingredients: Vegetarian capsule (hypromellose and water), organic brown rice, and vegetable medium chain triglycerides.
This product is Gluten Free.
Warning: Keep out of the reach of children. If pregnant or nursing, consult your healthcare professional before using this product. Tamper resistant. If seal is broken, do not use. Store away from heat.