BioZyme®
Integrative Therapeutics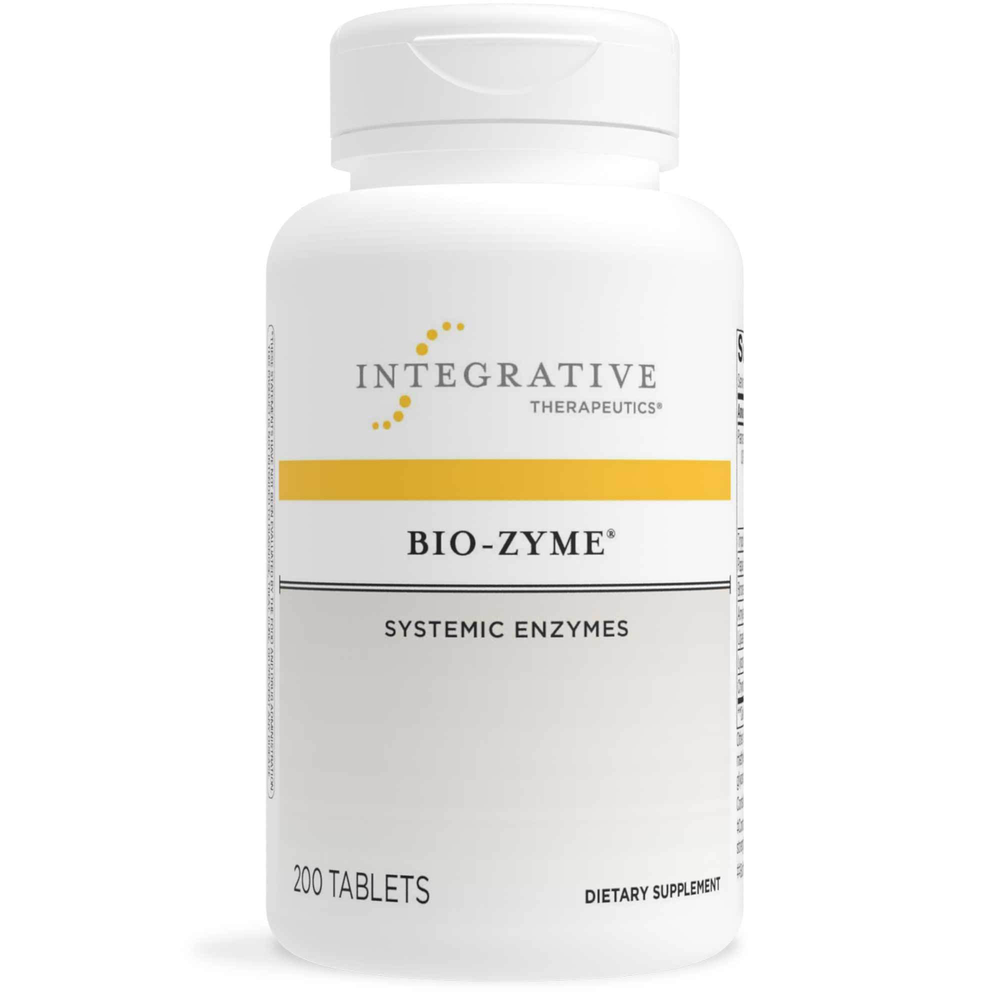 SKU: ITI-74250
Bio-Zyme® is a systemic enzyme providing full-strength pancreatic enzyme complex.* While other pancreatin products are often diluted with salt or lactose, Bio-Zyme contains full-strength, undiluted pancreatic extract with 10X the strength for optimum health benefits.*
To relieve muscle soreness and discomfort due to overexertion and exercise, take 2 tablets two to three times a day between meals. To support optimal digestion, take 2 tablets before each meal, or take as recommended by your healthcare professional.
Serving Size: Two Tablets
Amount Per Serving
Pancreatic enzymes 10X‡‡ ... 325mg
Trypsin‡ ... 75mg
Papain ... 50mg
Bromelain ... 16mg
(2, 400 G.D.U./g)
Amylase ... 10mg
Lipase‡ ... 10mg
(11,050 USP)
Lysozyme ... 10mg
(egg)‡
Chymotrypsin ... 2mg

Other Ingredients: cellulose, potassium bicarbonate‡‡‡, sodium carboxymethyl cellulose, magnesium stearate, glycerin, silicon dioxide.

Does not contain artificial coloring, artificial flavoring, gluten, preservatives, salt, sugar, soy, wheat, yeast
Contains egg and milk.

‡‡10X pancreatic enzymes are full strength, undiluted, and uncut. 325 mg of 10X are equivalent to 3, 250 mg of 1X.
‡‡‡Buffered with bicarbonate to promote an alkaline environment.
If pregnant, nursing, or taking prescription drugs, consult your healthcare professional prior to use.
Keep out of reach of children.
Safety sealed with printed inner seal. Do not use if seal if broken or missing.