Biozyme
Biospec Nutritionals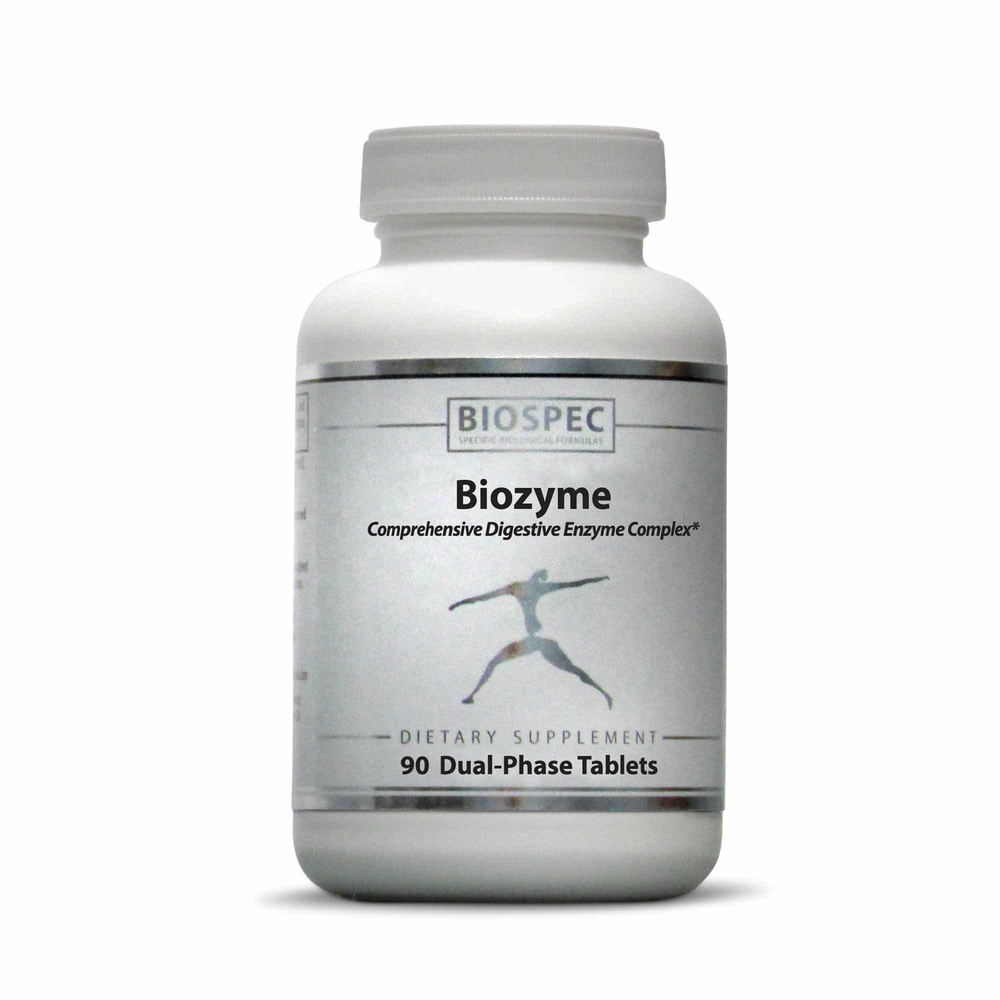 SKU: BSN-705
Biozyme is a high potency, comprehensive blend of stomach acidifiers and enzymes that promote optimum digestive function and nutrient uptake while reducing allergic reactions caused by undigested food.


Supplement Facts
Serving Size: 2 tablets
Servings Per Container: 45


Amount Per Serving:


Pancreatin 5X concentrate 400 mg
Protease- 50,000 USP units
Amylase- 50,000 USP units
Lipase- 4,000 USP units
Trypsin 240 mg
Betaine HCL 200 mg
Pepsin 150 mg
Bromelain 100 mg
Papain 100 mg
Ox Bile Extract 60 mg
Chymotrypsin 6mg
In a base of peppermint, chamomile, ginger, fenugreek & acidophilus


Other Ingredients

Dicalcium phosphate, microcrystalline cellulose, vegetable stearic acid, croscarmellose sodium, vegetable magnesium stearate and silicon dioxide.
Gluten Free
WARNING: Do not use if you have a prior history of, or a current peptic or duodenal ulcer. Please consult your physician before use.

Directions

As a nutritional supplement for adults, 1 or 2 tablets directly following each meal, or as directed by your Healthcare Professional.